---
Close
Close
VRee makes it possible to create cross-platform full body multi-user VR experiences.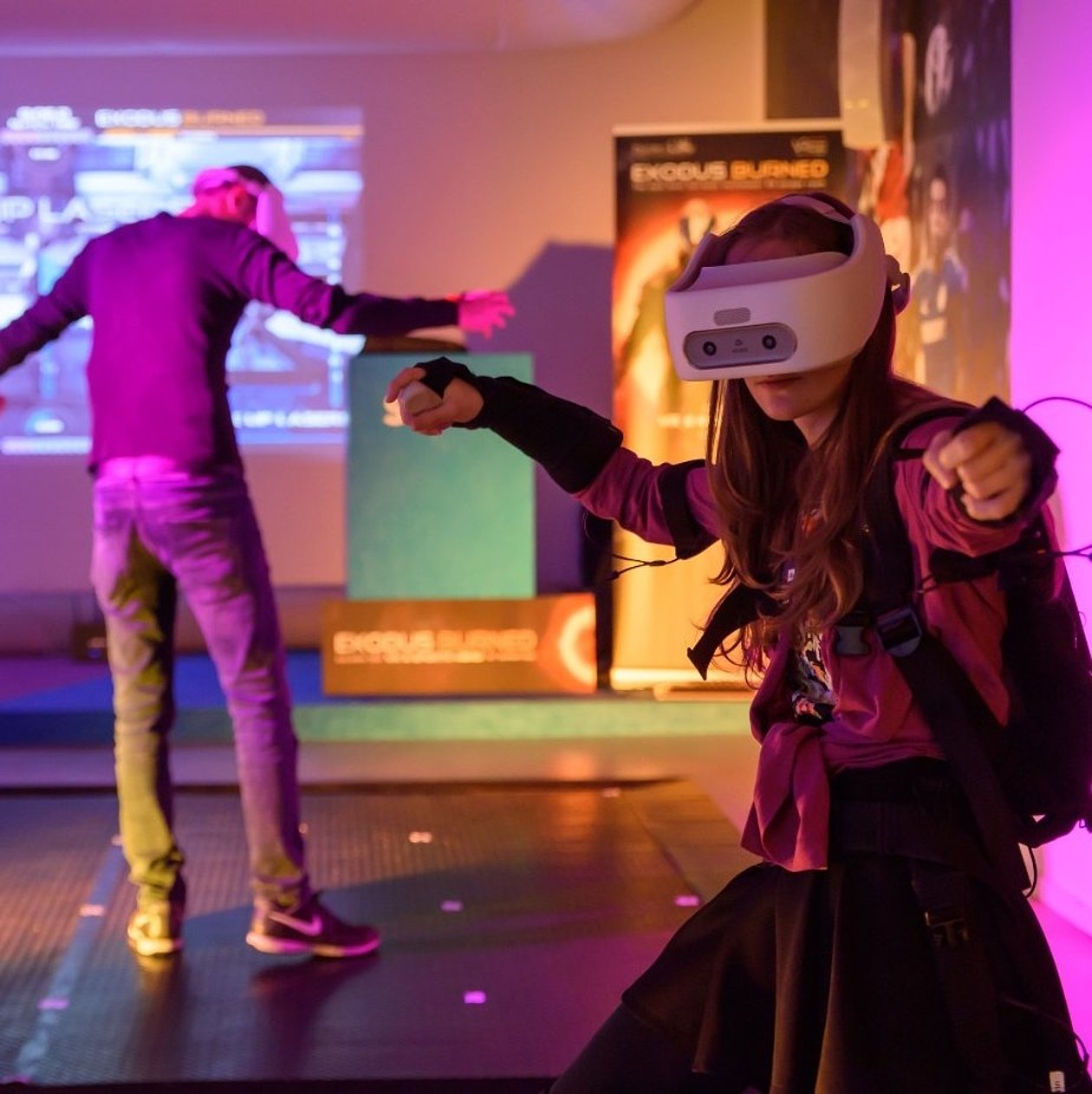 Exodus Burned by Pillow's Willow
Award winning VR studio Pillow's Willow has taken the VRee SDK to create their groundbreaking first ever full body VR arcade game Exodus Burned. First of its kind but already proven its quality to worldwide audiences.