---
Close
Close
Ultra-early detection of skin cancer using multispectral camera and AI algorithms from View Derma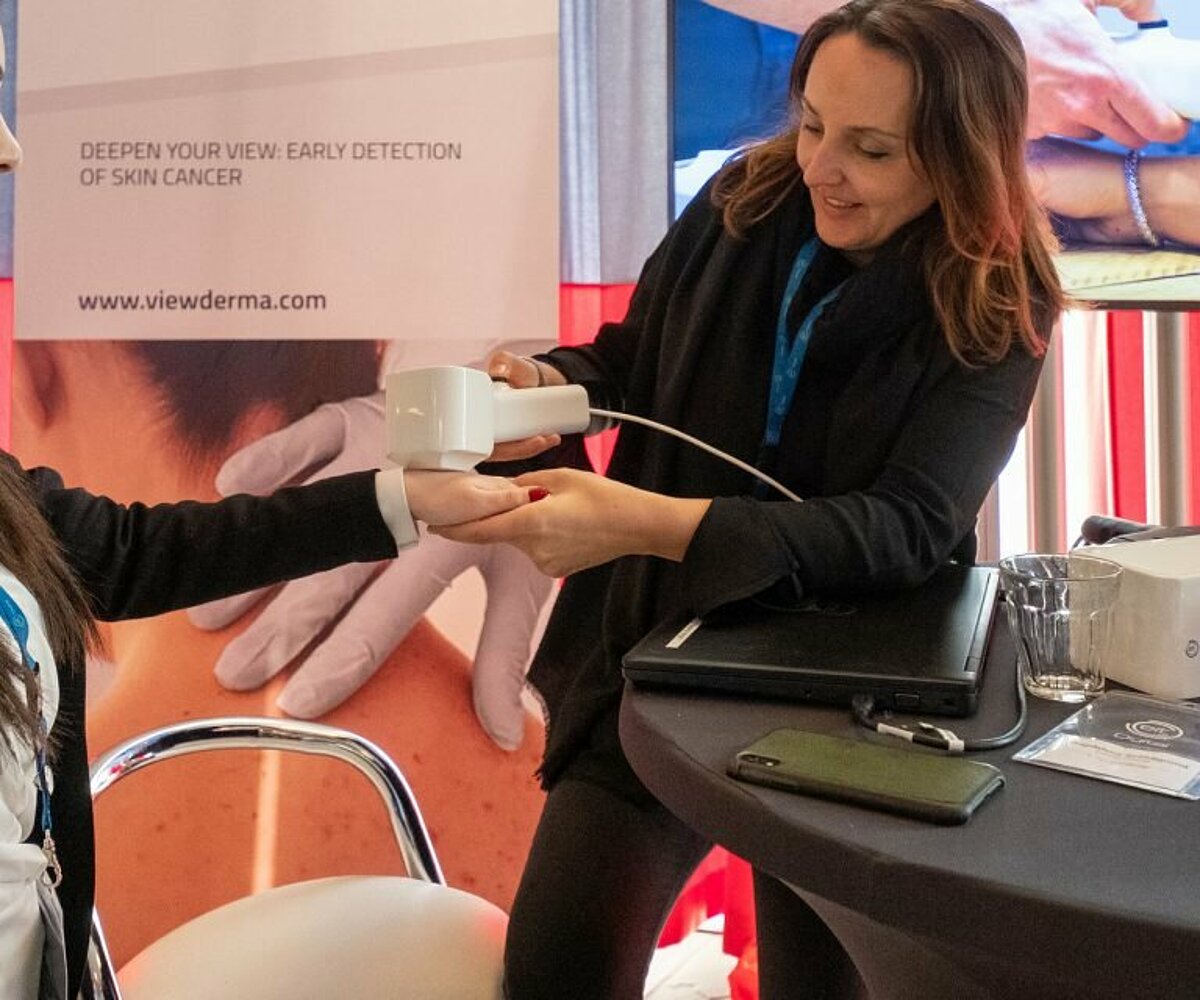 Magdalena Scheijgrond is a native of Poland who's married to a Dutchman and lives and works out of Eindhoven. She has made a career in the pharmaceutical sector and in the medical technology communications field at various companies, including Philips, before developing her own products as an entrepreneur. Currently, she is CEO of her own start-up, View Derma. At present, she's designing an instrument for doctors and nurses (and any future consumers) which is equipped with a multispectral camera. This enables the detection of early-onset skin cancer.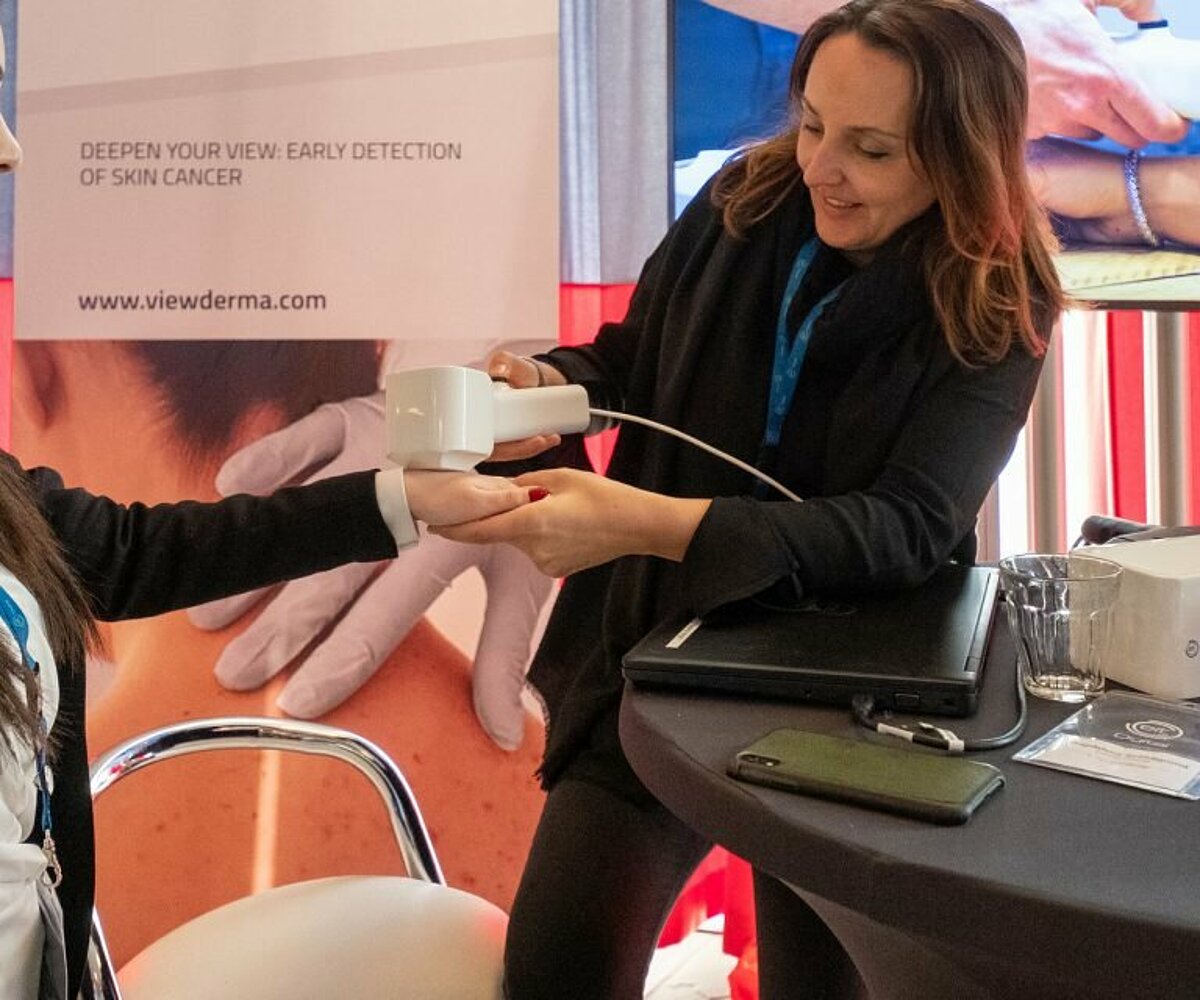 Why did you want to design this tool?
"I've always been very interested in skincare. I'd already developed a platform that allows you to match women or men of a certain age with skincare solutions that suits their skin types and skin conditions. I had been using AI for that. So the leap towards developing an instrument to detect skin cancer was not that great. One of the reasons I came up with a product that can quickly detect skin cancer is that one in five people will suffer from it during their lifetime. And that percentage is rising. The cause is usually that they've often ended up sunburned and have spent way too much time in the sun. The sooner you detect it, the better the chance of recovery."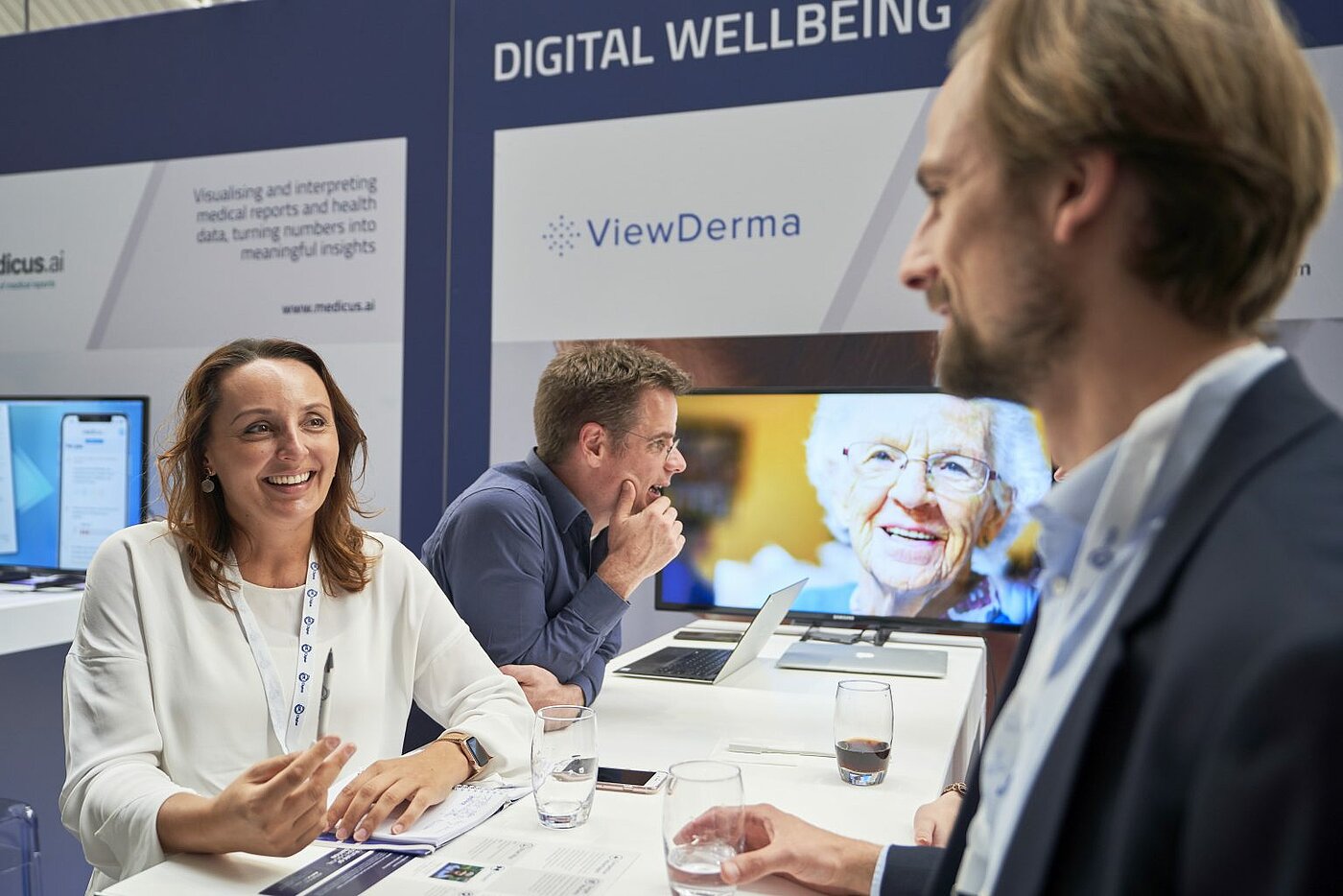 How does the View Derma work in practice?
"There's a multispectral camera inside the device. This takes images of the skin structure, from a birthmark to anything below the skin surface. Which allows you to see very clearly if any cells and blood vessels have an abnormal shape. This could be an indication of the presence of skin cancer. Using existing images of skin cancer and AI, the View Derma device analyzes whether cancer cells are present or not. Up until now, doctors have used a dermatoscope, a type of microscope, to magnify the skin. This means you can only see skin cells that are on the surface. Not what is underneath."
What has been the main obstacle that you have had to overcome?
"It was actually a complex set of obstacles. In a very short time (a year) I drew up the plan for the product and sought funding to carry it out. I also commissioned a prototype of the product in cooperation with Nobleo, who are one of the partners in this project. Plus, I conducted a clinical study too, in conjunction with UPMC, an American hospital chain. This was done at their sites in Italy, where the product has now been tested."
What has been the biggest breakthrough so far?
"That we set up that clinical trial in which Derma View was tested on 250 patients. And that we were able to complete it so quickly."
What can we expect from View Derma over the coming year?
"This year I want to expand the organization in order to continue to grow and improve the prototype. This requires about €1.5 million in new funding. I would also like to conduct a second clinical study among a larger group of patients – a few thousand – so that the device can be medically certified. After that, it will be able to be used by doctors."
What would you like to achieve in the future with View Derma?
"My goal is that the product can be produced in such a way that it is affordable for all hospitals, general practitioners and private institutions such as skin clinics. So that they can purchase it and use it to help their patients right away. The advantage of this device is that nurses can also use it. They can forward the images to a dermatologist for evaluation. That saves healthcare providers a lot of money.
Multispectral cameras are also expected to be available on mobile phones in the future. Then people will be able to take a picture of e.g. a mole. By using the risk assessment tool they can see for themselves whether or not it's malignant. They can subsequently send those photos straight on to their GP who can can check these. This way, skin cancer can be detected a lot faster than it can be done now."
Article by Innovation Origins