---
Close
Close
SendCloud: shipping tool for more than 10,000 online shops
SendCloud developed a shipping tool for online shops in 2012. Five years later, the Eindhoven start-up was the fastest growing technology company in the Netherlands.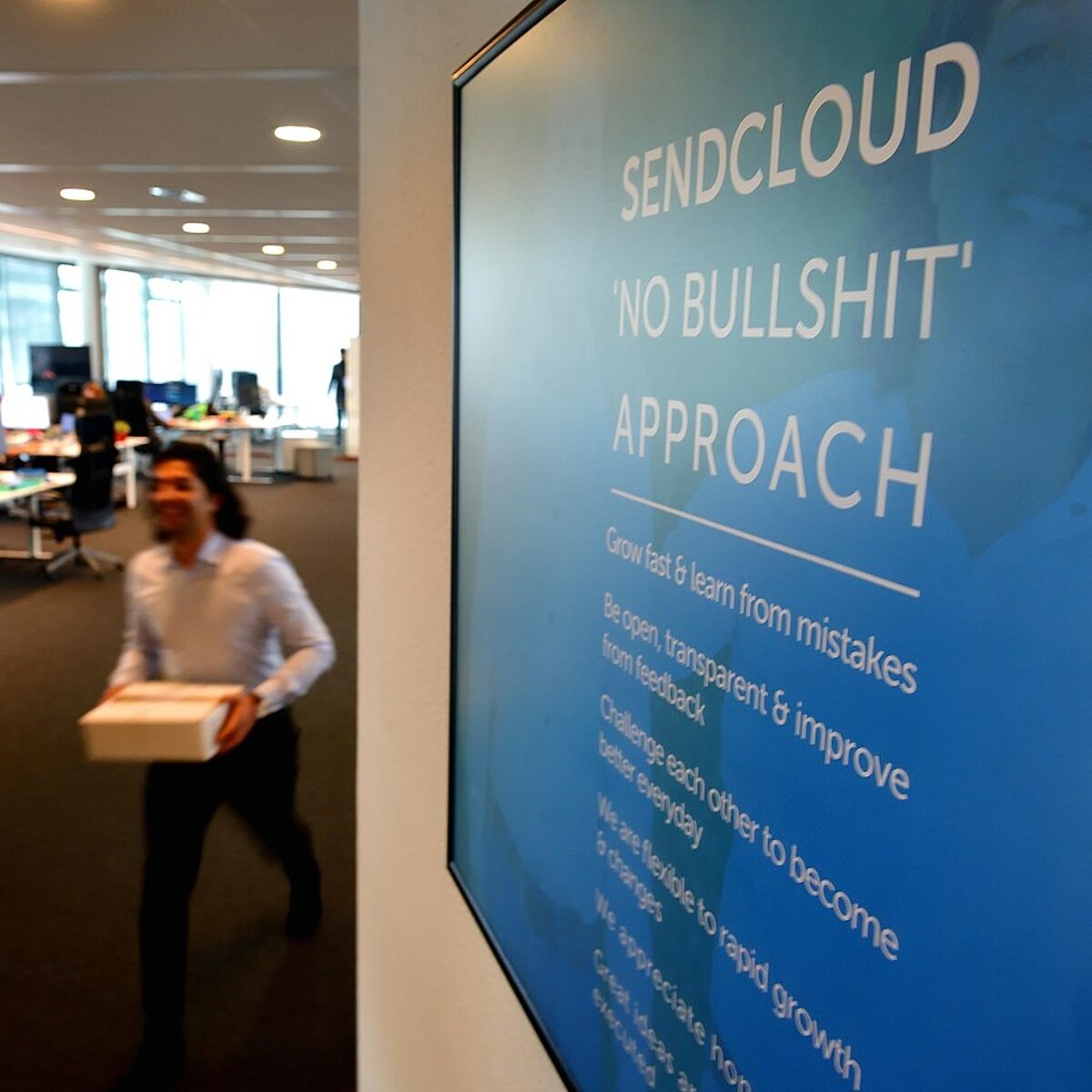 An ordinary lad with a good nose for business. A typical millennial: averse to bullshit and hierarchy, open and honest, intrepid and constantly focused on learning and improvement. A likeable lad as well, with both feet firmly on the ground. When he starts a business with his friends, his goal is simple: "If we can earn three hundred euros a day, we'll be doing pretty well". We are talking about Sabi Tolou, one of the three men behind SendCloud. In 2012, together with Rob van den Heuvel and Bas Smeulders, he starts working on a shipping tool for online shops. When they win the Deloitte Fast50 five years later, they have generated a staggering growth in revenue of 5463 percent. Not only does this performance make the Eindhoven start-up the fastest growing technology company in the Netherlands, it is also one of the fifty fastest growing businesses in Europe. More than ten thousand online shops in the Netherlands, Belgium, France, Germany and Austria do business with Send Cloud at present. SendCloud is now making plans to enter the Spanish market.
"There must be an easier way"
Rob and Bas are nineteen and Sabi is twenty-two when the three come up with the idea for SendCloud.
The first two know each other from high school in Deurne. Sabi enters the mix through his friendship with Rob; both work part-time for T-Mobile in parallel to their studies. This is where they see opportunities for their own company for the first time. Sabi Tolou: "We had to disappoint many customers who came to the store because they wanted a phone case that wasn't in the range. That was when we started our own online shops for phone cases: Phonegadgets and JustForApple." Business goes well for the three friends, but they soon notice that they spend a lot of time on shipping administration, such as creating shipping labels and retyping name and address data in the parcel carrier's system. "There must be an easier way, we thought. And we also immediately realised that if we had this problem other online shops would struggle with the same issues."
Director's nephew
This leads to the creation of SendCloud, a platform that links order data from online shops to various (inter)national carriers.
For online retailers, it does not just put an end to all the hassle of shipping and returning goods. It also gives them the opportunity of using the services of different carriers relatively cheaply. And offering their customers better service through this approach. "That was our business model," says Sabi. "Bulk purchasing and sharing the volume discount you get with customers." Agreeing those first deals with carriers still proved challenging though. "We knew very little about logistics and suddenly found ourselves negotiating with PostNL's commercial director." When we ask Sabi how they managed that, he laughs. "We knew the nephew of the company's financial director. A few beers persuaded him to introduce us to his uncle. Who then got the commercial director involved."
Start small, think big
SendCloud starts small, with a pilot project. Sabi: "Once we had a Minimum Viable Product, we started contacting online shops to ask whether they would test it with us and give us feedback to improve the product." The pilot project is a success and things immediately take off. This is partly due to lucky timing: more and more online shops are emerging, resulting in automatic market growth for the SendCloud solution. "In the early days, we were briefly tempted to put our feet up; after all the money came in automatically. But we soon understood that more was needed if we really wanted to be successful." 'Think big' is also the message they hear when they participate in the Accelerator Program of Startupbootcamp in Amsterdam in 2014. "Not simply hiring a developer when you have made enough money to pay him, as we initially intended, but actively looking for investors. Parties who are not only willing to invest money in your company, but who also contribute knowledge and expertise and challenge you by asking smart questions."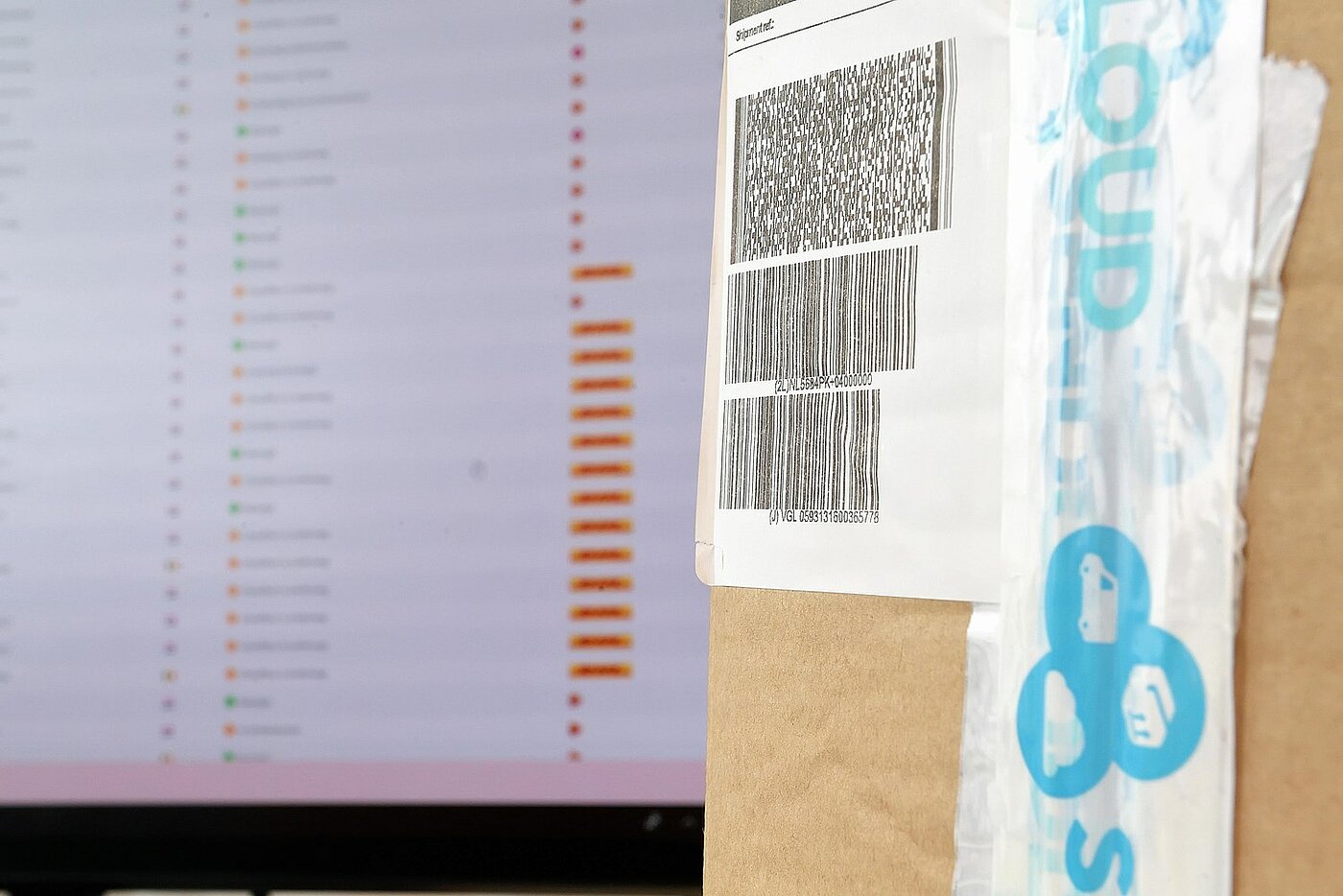 Setback in Germany
In the same year, 2014, SendCloud is classed as a Rising Star in the Deloitte Fast50 list. Not only is this good for their egos, it also expanded their network and increased their brand awareness. For a time, the business pretty much seems to run itself. When they exhibit at a trade fair for online shops, bpost, the Belgian postal giant approaches them. Sabi: "They wanted to use our solution, and suddenly we were active in international markets." But when they enter the German market, they encounter setbacks. "We wanted too much, too soon. We installed somebody there who didn't speak the language and didn't know the market, gave her a phone and tools and wished her good luck. That didn't work so well." You learn from your mistakes: SendCloud puts together a German team and brings it to Eindhoven in order to train the people and start up the new business activity from the Netherlands. Only when the team has truly mastered SendCloud's way of working does it return to Germany (in 2016). Rob van den Heuvel goes with them temporarily to control things in the initial stages.
Do your research first
The German adventure teaches them another important lesson: do your research first and only start when you are ready. "On our first attempt, we approached Germany with our Dutch solutions", says Sabi. "Now we research a new market extensively before deciding to enter it: which online shop systems are in common use, which carriers operate in that market, what do customers expect: same-day delivery or delivery after two or three days? And the three no longer take important internal decisions based on their 'gut feeling'.
In 2016, SendCloud attracts investment from the Brabant Development Agency (BOM) and TiiN Capital for the first time, opens a new office in Eindhoven and enters the French market. This time SendCloud is well-prepared. Even so, the company's experiences in France lead to a radical change of course at the beginning of 2018.
Fully independent
Sabi Tolou: "We were growing incredibly fast; we even won the Deloitte Fast50 in 2017. But we were always dependent on third parties: PostNL, DHL or another carrier where we purchased significant volumes. They kept their prices high, which prevented us from making inroads with the really big customers. The straw that broke the camel's back came when, for the umpteenth time, a major carrier in France said to us: "Well done guys, but we're going to put up our prices". We now focus on the service we offer and no longer try to sell services offered by carriers. Our customers can still use our volume contracts with carriers. But they can also use our software on its own and make their own deals with carriers."
SendCloud lets small online shops compete with the 'major players'. However, those 'major players' are now also knocking on SendCloud's door. So the company continues to develop and grow. And that brings new challenges, such as attracting talented people. But challenges are there to be overcome. In SendCloud's case: the sky is the limit.
Last amended 11 November 2020.