---
Close
Close
Metalot builds a community around innovative hydrogen technology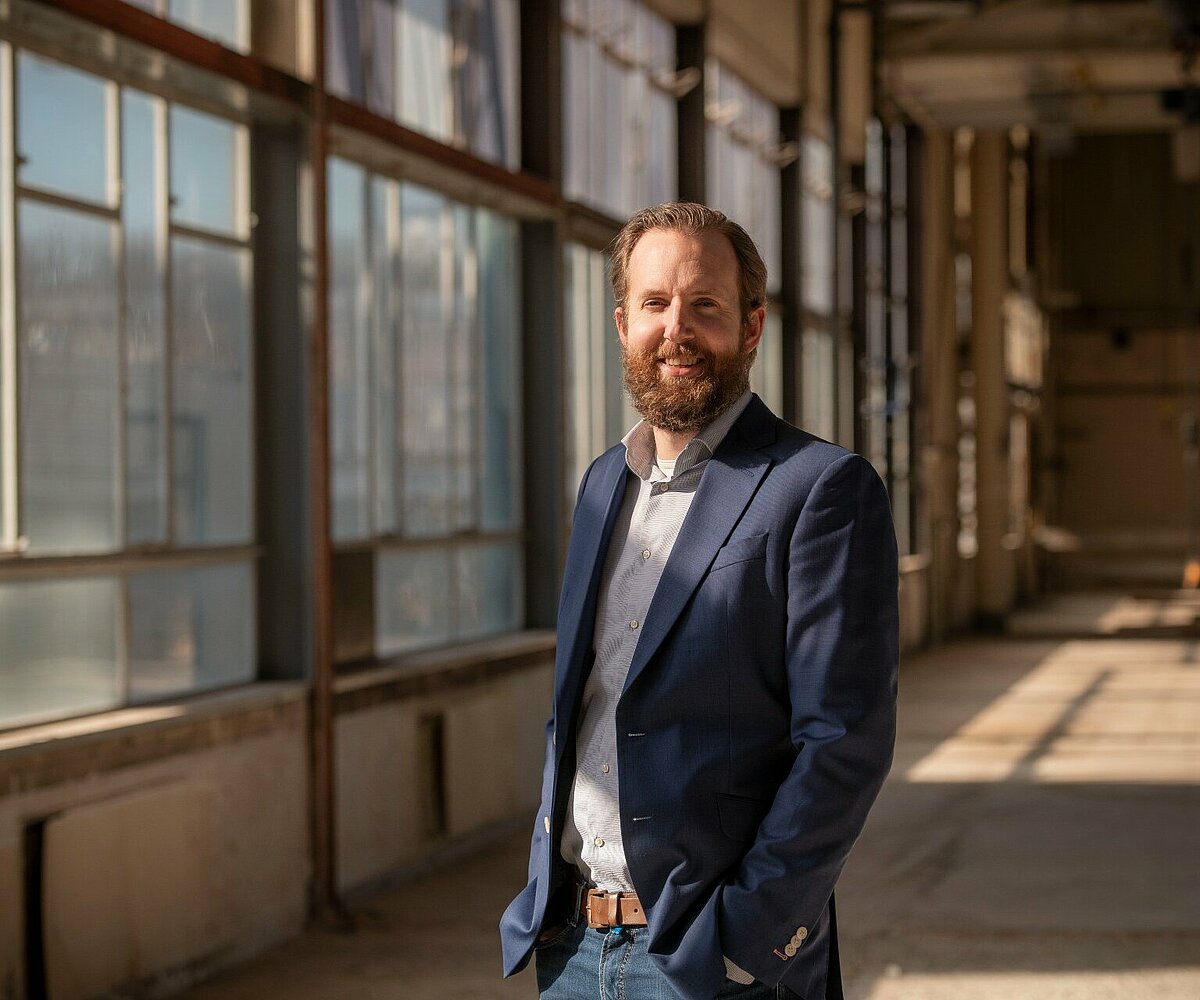 In the Future Energy lab companies and organizations are boosting promising technologies for the energy market.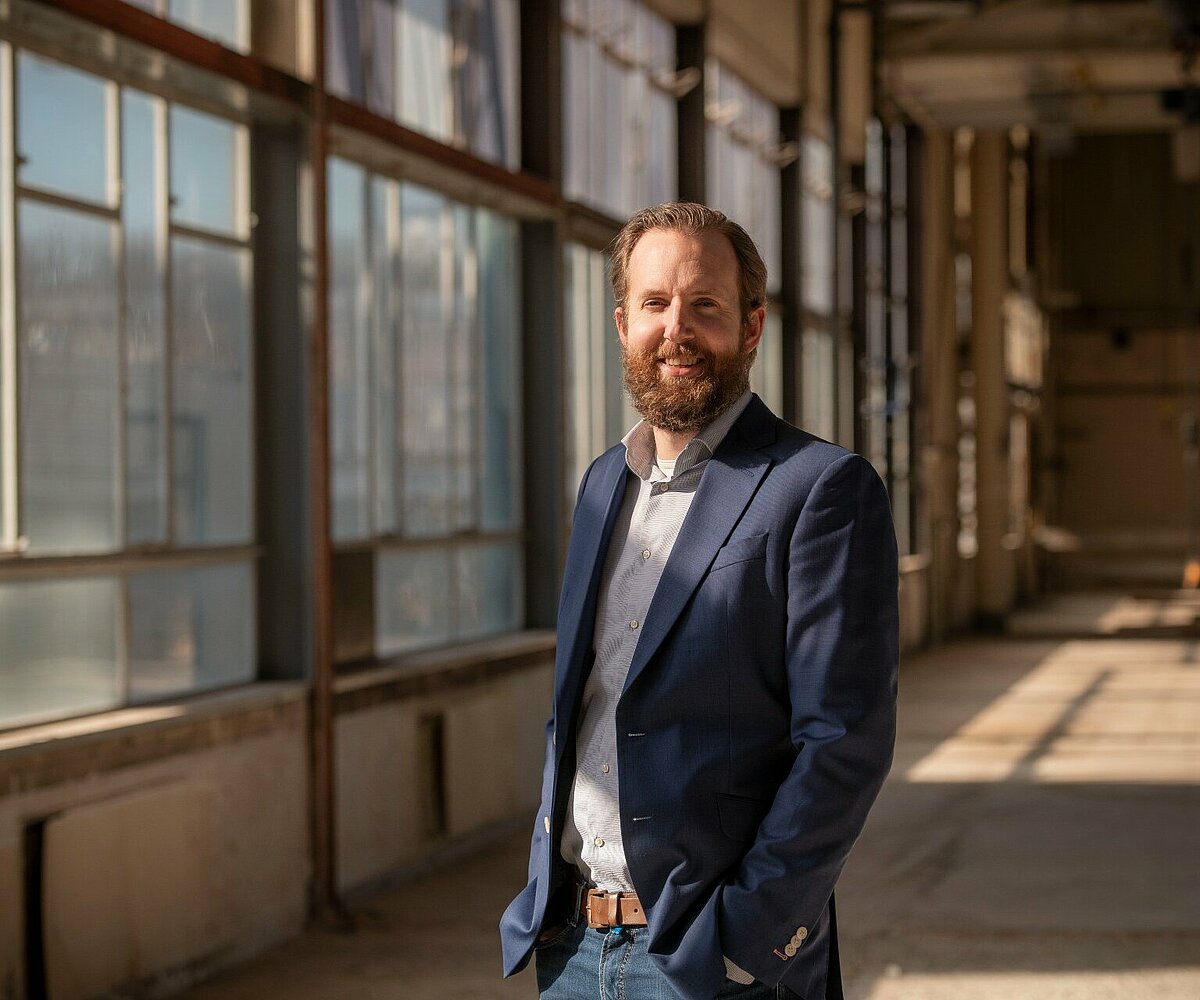 The energy transition is one of the greatest societal challenges of our time. This requires groundbreaking innovations that transcend company and organizational boundaries. Metalot has a role in this. In the Metalot Future Energy Lab in Budel, Brainport Eindhoven, companies and organizations work together on preparing and boosting promising technologies for the energy market. In recent years, significant steps have been taken in the field of metal fuels; the application of metal powder as a large-scale storage of CO2-neutral energy. Metalot's ambitions in the field of battery technology and hydrogen are great as well. A community for innovative hydrogen technology is rapidly taking shape. Now is the time for interested parties to join.
Fränk de Jong is Managing Director (a.i.) of the Metalot Future Energy Lab. As he has owned an innovation consultancy agency for years, he has a lot of experience in bringing organizations, companies and consortia together in order to translate their joint ambitions into concrete plans and projects and obtain funding. In his role as Managing Director at Metalot, Fränk's connecting skills and extensive experience in building ecosystems and attracting grants come in handy. Currently his focus is on building a hydrogen community.
Building value chains to accelerate development of promising technology
"Building ecosystems and converting ideas into concrete and supported projects that have a social impact is what gives me energy," says Fränk. "That is also what we do at Metalot. We are a reinforcing organization that builds value chains to accelerate the development of promising technologies. In the Metalot Future Energy Lab we prepare promising systems and technologies in the field of energy for the market. In doing so, we focus on three themes: metal fuels, hydrogen and battery technology for long-term energy storage."
Successful metal fuel projects
"Eindhoven University of Technology is one of the initiators and founders of Metalot and is closely involved in the program lines. Philip de Goey and Jan Vlassak are the founders of Metalot, they manage the foundation and as a professor Philip is also the scientific figurehead of the technologies. My role is to set up a community, build a team, implement a network and realize concrete projects for technologies that have the interest of many parties, but for which there is not a concrete market yet. In the field of metal fuel, we are already doing this and we have completed various successful projects. "
Hydrogen has enormous potential and fits in seamlessly with metal power
"There are quite a few organizations that carry out inventories for promising technologies. The question ultimately is which technology do you decide to invest in as the Netherlands. A report from FME on the opportunities offered by hydrogen ultimately caused us to set up this hydrogen community. Hydrogen has enormous potential and, moreover, hydrogen can be used for the cost-effective regeneration of iron oxide to iron powder. In this way it seamlessly fits in with our metal fuels theme."
Subsidy Eindhoven Metropolitan Area for building a hydrogen community
"We are now in contact with some fifty parties who have indicated that they find hydrogen an interesting technology. Several of those companies and organizations are already exploring the generation, storage and application of hydrogen. We have obtained a subsidy from the Metropolitan Region of Eindhoven to build up a hydrogen community, in which around ten to fifteen companies are now participating. "
Phased roadmap - from inventory to marketing
"Our roadmap consists of different phases. The first phase consists of an inventory study to clarify the concrete needs of the companies, then we set up projects with the corresponding financing. At the same time, we will work on setting up an IP structure. In this way, we guarantee that everything related to revenues and intellectual property is properly arranged for the applications and products that we will jointly market. In doing so, we want to represent the interests of both large and small parties. Finally, we are working on setting up a membership model so that it is possible for all organizations and companies to join in easily and Metalot has the means to make its added value available in a sustainable manner. "
Connecting in Brainport Eindhoven
"One of the parties involved in the hydrogen community is Brainport Development. The economic development agency of the Brainport Eindhoven region plays a role when it comes to the network, lobbying towards national and regional governments and possibly also project management. We are in contact with some economic development companies from other regions as well. All over the Netherlands, companies and organizations are working on great innovations. It is important to channel this properly and make it concrete. That is why we set up a suitable experimental environment in the lab. We are looking at how we can make connections and strengthen each other."
Contributing to writing history
"What we do in the Metalot Future Energy Lab gives me a lot of energy. I love to see things renew and improve. Sometimes you hear your grandparents and you think what a special time that must have been; the emergence of cars, television, the moon landing and so on. But if you see what's happening right now. History is really being written at this moment. I can contribute to this by turning a paper idea into reality with my experience in the field of financing. Wouldn't it be brilliant if I could tell my grandchildren that I have been able to contribute to breakthrough technologies such as Metal Fuels and Hydrogen?"
Want to know more about the hydrogen community? Please contact Frank.de.Jong@Metalot.nl.