---
Close
Close
Initiative to strengthen the "typical" Brainport Systems Engineering expertise for the Netherlands
"If we can make our knowledge more explicit and develop activities such as events and education, then we can accelerate the learning curve around systems engineering."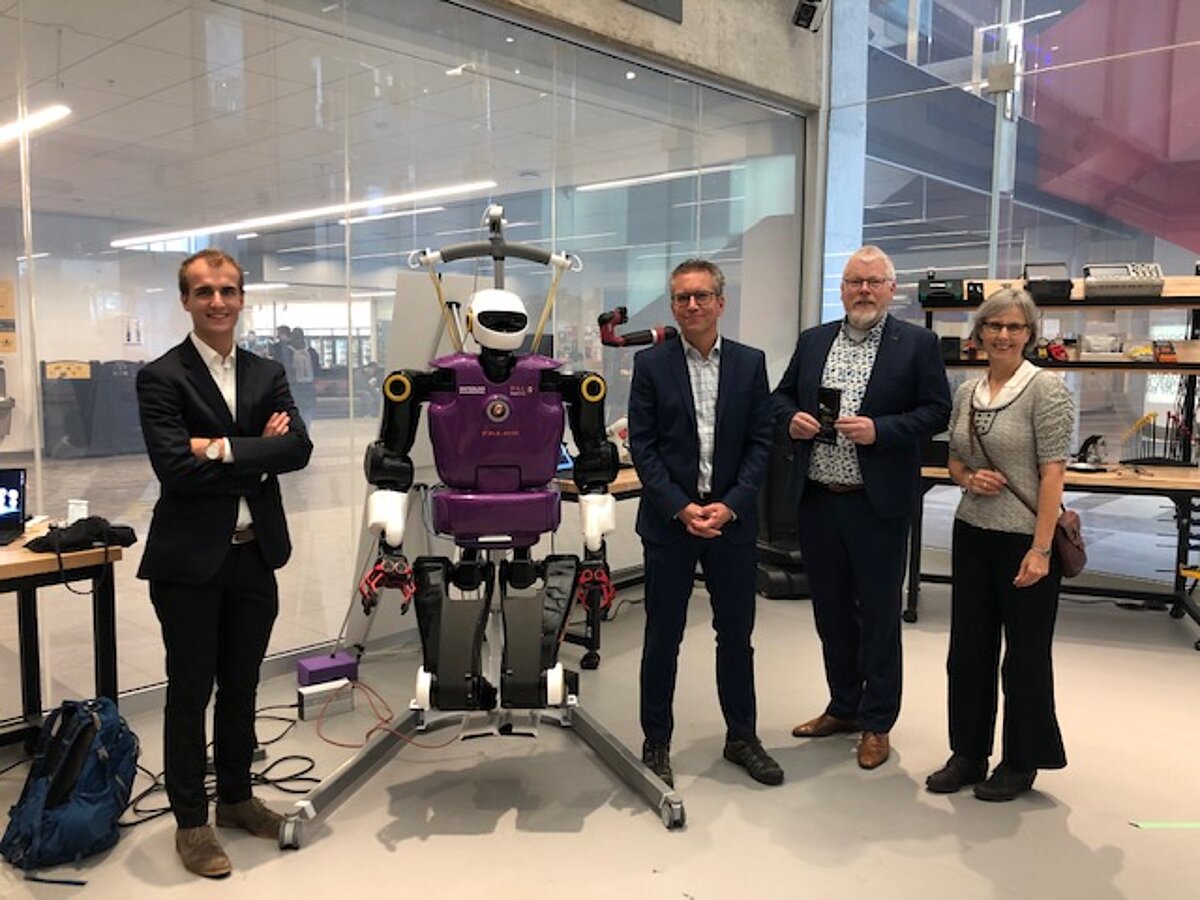 The Dutch high-tech manufacturing industry is highly dependent on people specializing in systems engineering. But it is precisely in this area that there is little supply of qualified personnel. Also, real expertise is often 'hidden' behind the walls of specific companies. In order to strengthen the foundation of the sector, there should be more structure in capturing and further disseminating that knowledge.
Systems Engineering
Systems engineering focuses on how to design, integrate, and manage complex systems over their life cycles.
Dutch technical universities could play a role in this effort. Apart from a few part-time courses, they do not yet offer a complete course in Systems Engineering. To investigate whether this can change, a delegation from Brainport Eindhoven recently visited three North American universities where such a course does exist: Waterloo University, Stevens Institute of Technology, and MIT in Boston. In a short series, we discuss the state of affairs. Today: part 1.
"Although we may be called 'champions' in systems engineering, maintaining and further innovating the systems engineering competencies is not sustainably guaranteed."
Rutger van Poppel
Representatives of Brainport Development, the High Tech Systems Center (HTSC) of TU Eindhoven, Holland Innovative, and TNO-ESI took part in the study trip; the aim was to learn more about how these universities teach systems engineering and systems thinking in their programs. "This trip was a logical continuation of the contacts we already established", says Hans Meeske, CEO of Holland Innovative and one of the participants in the mission. For example, mission partner Ton Peijnenburg, deputy director of technology development at VDL ETG and part-time fellow at the High Tech Systems Center, had already done extensive research into leading Systems Engineering institutes in the US and Canada. In addition, there was already a collaboration between Holland Innovative and Waterloo University within the framework of Data Science.
But this study trip was not just about gaining knowledge, says Rutger van Poppel, International Business Developer at Brainport Development. "We were also able to show that systems engineering is a unique competence in the Brainport region and an enabler for the various markets in which we develop machines and equipment. Think of precision equipment, semiconductor, medical, automotive, and energy."
Local specialists
Ton Peijnenburg looks back on the fact-finding trip with satisfaction: "With a small group of professionals within Brainport we have now identified the points specific to our high-tech environment and we have also made contact with local specialists in the field. After discussing local peculiarities, such as the difference between system engineers and system architects, we started by identifying the challenges that companies face. We discussed how those challenges can be solved through better systems engineering. In subsequent sessions, we will look more specifically at what specific education for systems engineers should look like with us."
The most striking findings of the study trip:
Students learn to design solutions for complex challenges.
Engineering design programs span the entire curriculum with specific courses each year (the "backbone").
There are domain-specific specializations for graduation areas (e.g., healthcare, aerospace).
Five to ten years of industrial experience is required for the graduate programs.
Continuing education is available for graduates.
The programs make extensive use of assignments from the industry itself.
The Systems Engineering courses are taught by teachers from the industry.
Hans Meeske found open discussions during the study trip particularly interesting. "We learned a lot about how these universities and institutes can tackle this and at the same time, we shared a lot of specific Brainport knowledge and challenges. They were also impressed by that."
"No copy-paste"
But it has also become clear to the participants that it is not possible to just copy an existing course to the Netherlands. Meeske: "Systems Engineering in aviation or other specific markets cannot just be translated to our situation. But at the same time, this is also an opportunity for joint research projects. Precisely because the Brainport ecosystem is so unique. Nowhere else will you find such a high level of high-tech concentration at a Champions League level as in the Brainport. At the same time, there are plenty of interesting research areas in which we can strengthen each other."
According to Meeske, what further stood out was the so-called "Co-Ops" of Waterloo University. "This is a challenge-based learning trajectory in which students do a practical assignment of 5 months in each academic year. The university supports this assignment and the business community clearly sees the added value of it. This is evident from their financial contributions, which in turn lead to new innovations, products, and even new companies. As a result, there is even a waiting list for clients to obtain a Co-Ops trajectory."
Sytems Engineering at Waterloo University: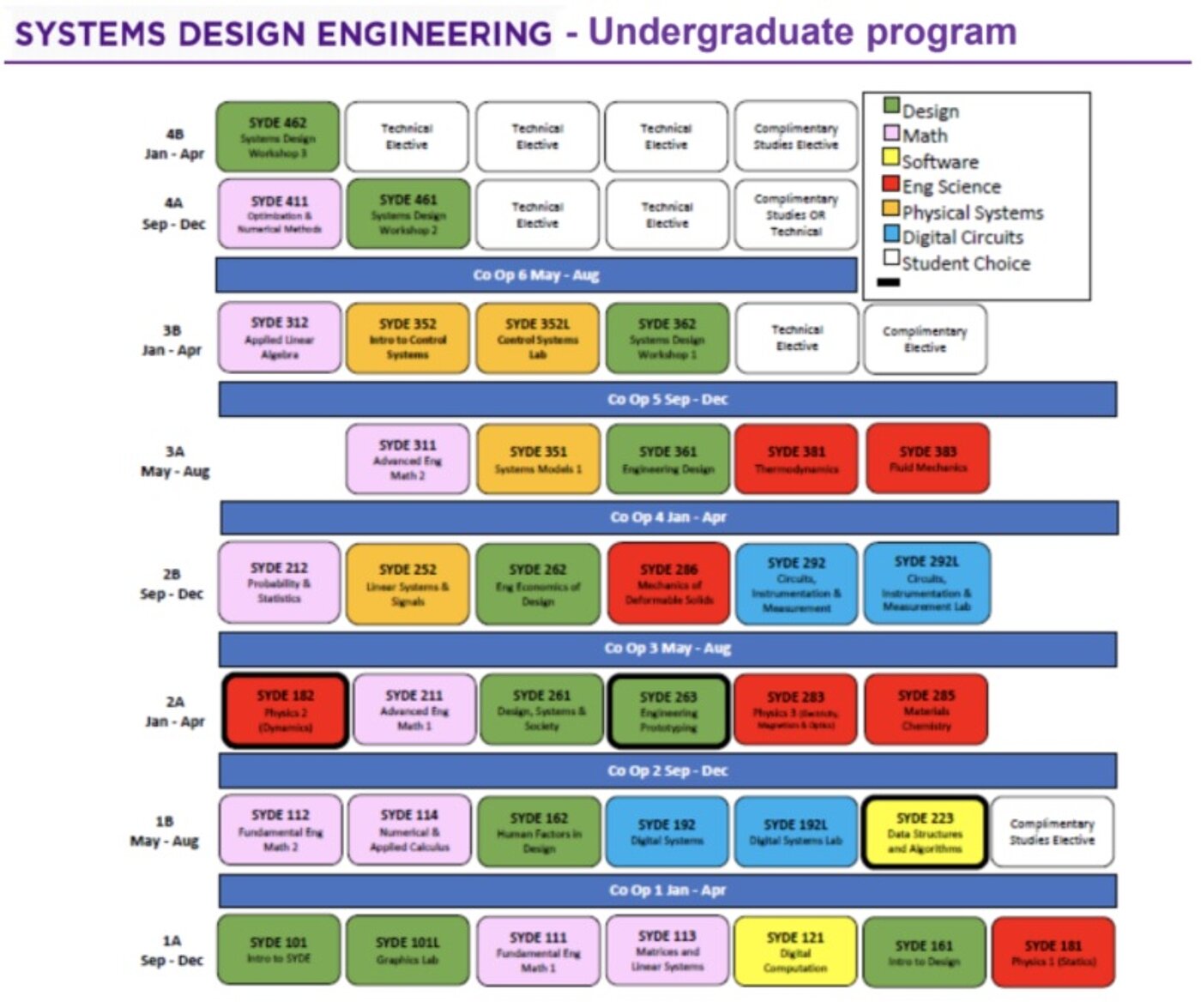 The participants in the trip are convinced that if all this new knowledge and insights can lead somewhere, then it must be a strengthening of the ecosystem around systems engineering. Van Poppel: "We have brought together a group of relevant players from the ecosystem, consisting of high-tech manufacturing companies and knowledge institutions. We are now going to make the implicit systems engineering processes explicit. Where is the shared need? What are the interfaces? What kind of competencies are needed and what kind of competencies are not?"
The answers to these questions should lead to more insight into how companies apply systems engineering in an organization. "How successful we may be in this region, the working methods are self-taught within individual organizations and therefore not explicitly available", observes Rutger van Poppel. "As a result, this knowledge is not easy to transfer within the organization, towards new talent, and in the supply chain. If we can make this explicit and develop activities such as training courses, events, and education, we can accelerate the learning curve."
Next week, part 2 of this short series.