---
Close
Close
Grower of soft fruits Genson discusses combining cultivation and generating solar energy with solar experts
How do you provide the largest retail chain in the Netherlands with strawberries throughout the year in the most sustainable way possible? During a meeting with various solar experts, soft fruit grower Genson shared its main challenges in the field of sustainable and energy-neutral cultivation.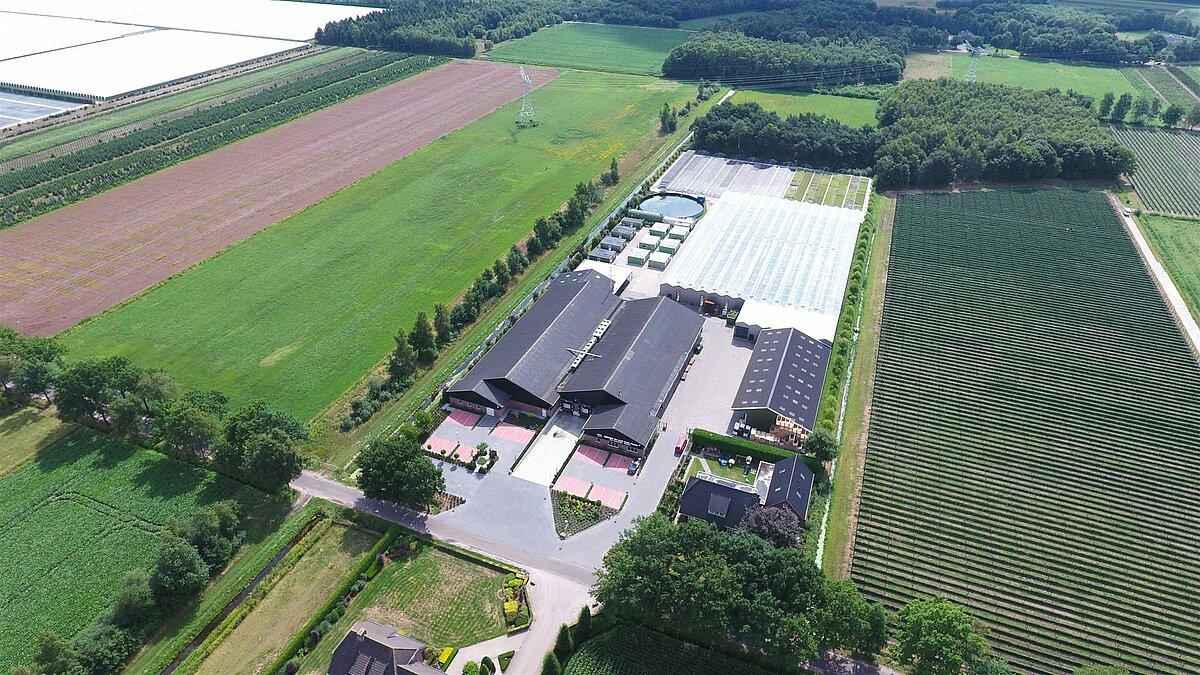 Together they look at how Genson can work as sustainably as possible year-round by combining solar energy and solar collectors with cultivation. The company visit is part of a series of meetings organized by Innovatiehuis de Peel in collaboration with Brainport Development with the aim of informing agricultural entrepreneurs about or supporting them with (high-) tech solutions that help farmers and horticulturalists innovate.
At the end of last year, Innovatiehuis de Peel and Brainport Development joined forces to bring entrepreneurs in agriculture and horticulture into contact with regional high-tech innovations in the field of solar energy, drones and heat recovery. In the course of 2021, both parties will organize various meetings on these themes.
Speaking with solar experts about combining cultivation with energy generation
After exploratory research by Innovatiehuis de Peel among agricultural entrepreneurs who want to fully utilize the potential of solar energy, soft fruit grower Genson spoke with Brainport Development, Brite Solar and TNO / Solliance on December 8th 2020. The central questions were: 'Can a combination be made between growing soft fruit and generating solar energy?', 'Could the generation of solar energy be a second revenue model so that the land has a better yield?' and 'What influence does the installation of solar collectors have on cultivation?'. At the end of February, as a follow-up, a company visit by all experts involved in the process to Genson's location in Sint-Oedenrode was on the agenda.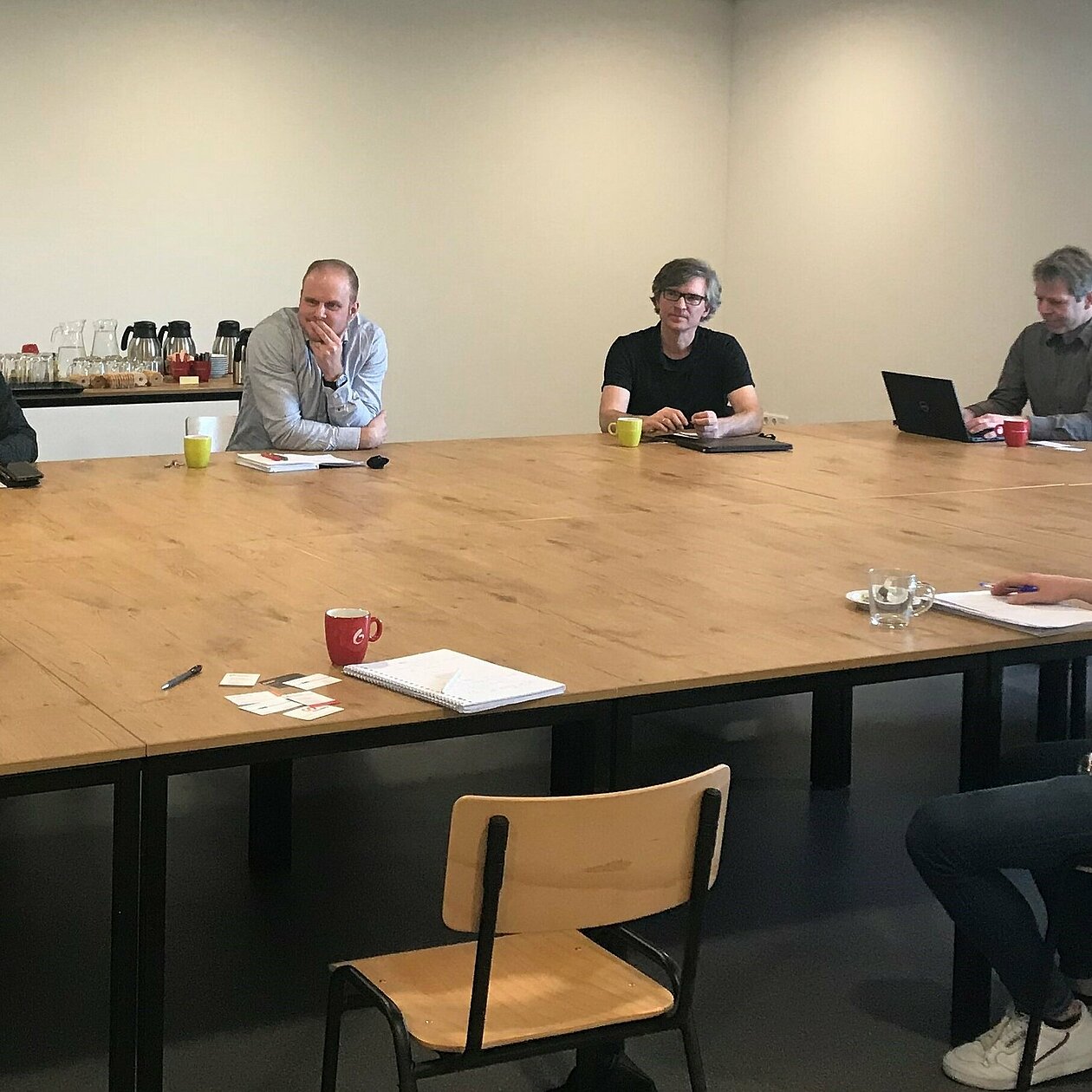 The Genson Group and its sustainability ambitions
The Genson Group is a major player when it comes to propagation and cultivation of soft fruit plants and growing strawberries, raspberries and leeks. The family business supplies soft fruit plants to parties throughout Europe and is Albert Heijn's largest supplier. The strawberries are delivered all year round. In addition, Genson supplies raspberries during the season and leeks all year round. The company does everything in its power to work in a circular and sustainable manner. Genson's innovative power is great, just like its sustainability ambitions. In Genson's experimental garden, new varieties are tested for disease susceptibility, taste & quality and yield. Experiments are also being carried out with new substrates and biological crop protection. Furthermore, projects are being done in the field of robotisation, preventing food waste by predicting harvest and shelf life and processing residual flows.
Thin film solar collectors, agrivoltaics and converting solar energy into hydrogen
During the company visit, Genson's operational director Frans de Vogel took the floor. After having introduced the company and its business activities, he presented his challenges to the persons present. That group consisted of various experts, including three representatives from TNO and Solliance who are engaged in the development of flexible thin-film solar collectors that can be integrated in, for example, plastic tunnels above the crops. In addition, H2arvester was present, a supplier of mobile solar panels for agricultural land that is temporarily not in use, whereby the energy is converted into hydrogen. Brite Solar was also represented, a supplier of agrivoltaics or glass that lets the pass and collects energy at the same time. The glass offers an ideal solution for greenhouses and can also be placed directly above crops. Brite Solar has realized a first test setting with these panels in Broekhuizen in Limburg. Finally, a subsidy / funding specialist, a representative from Brainport Development, the economic development organization of Brainport Eindhoven and Innovatiehuis de Peel and the co-owners of Genson Mari and Marco van den Heuvel and their marketing manager were present.
Solar technology contributes to energy-neutral business operations
Genson's main ambition is in line with the ambition of the entire soft fruit and greenhouse sector which is to become energy neutral and completely fossil-free in the long term. The solar experts present were asked: how could your solar technology contribute to this? In other words: how can the greenhouses, the racks and tunnels that are currently covered with plastic or soil that is temporarily unused, become an energy source? The aim of all parties is to work together and create a commercially viable business case.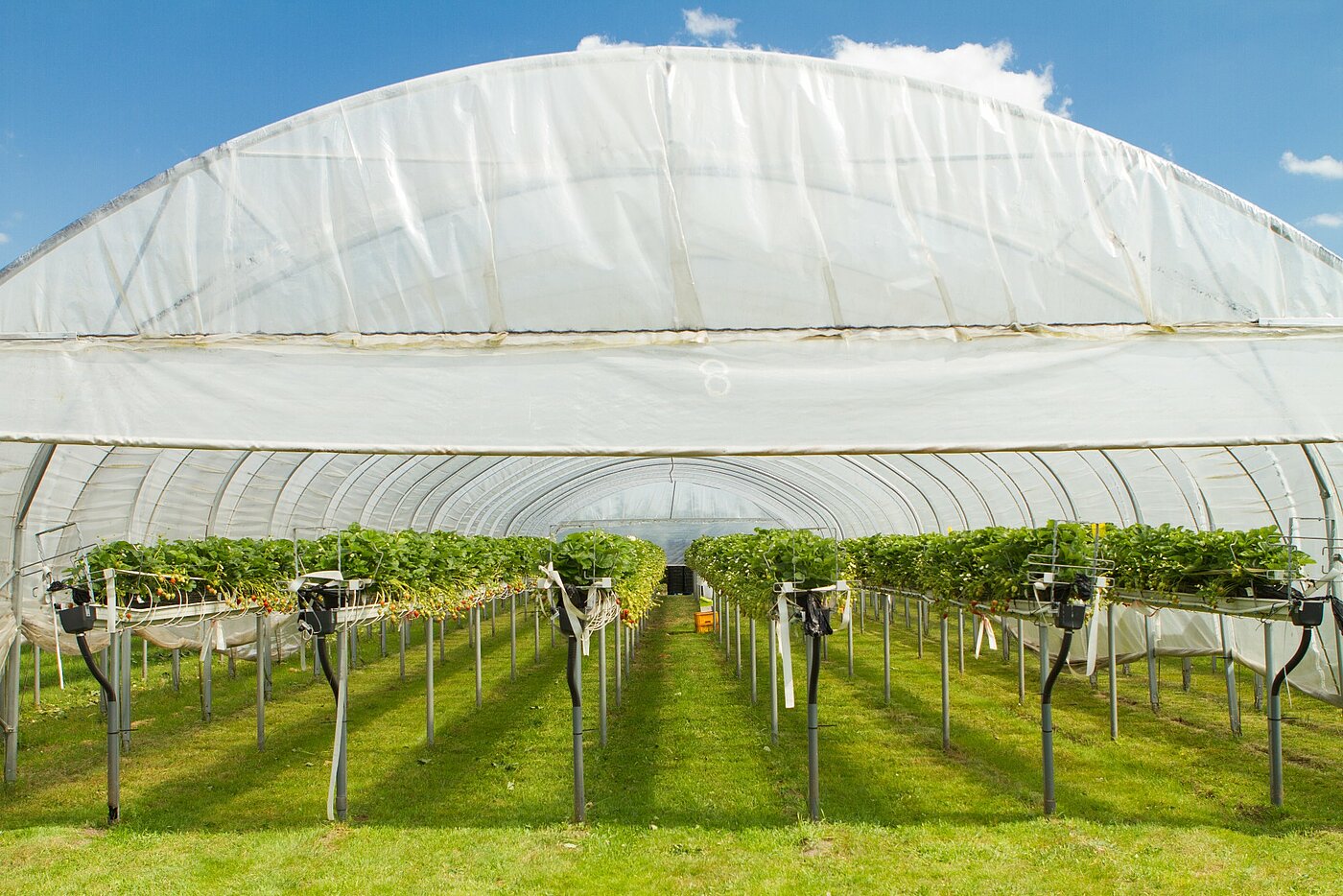 Next steps and role of Brainport Development and Innovatiehuis de Peel
A follow-up visit by Genson to Brite Solar will be planned. There TNO / Solliance and H2arvester will also present their solutions. After that session, a joint effort will be made to develop a viable business case and subsidy and financing options will be mapped out. In addition, Innovation House de Peel and Brainport Development serve as connectors and process supervisors. "The agricultural sector is facing an enormous challenge to find new revenue models in the near future," says senior strategy advisor at Brainport Development Didier Barrois. "At the same time, there is a high concentration of highly innovative technology companies and organizations in Brainport Eindhoven. High-tech solutions offer enormous opportunities for the agricultural sector. Connecting agricultural companies and high-tech players and looking for crossovers can help both sectors. We try to stimulate that in this way. "
Contact
Do you have an agricultural company and a sustainability and / or innovation question or are you a company that offers energy solutions? Then please contact us. If you want to know more about questions that are common to entrepreneurs in the region, check Connect