---
Close
Close
The power of light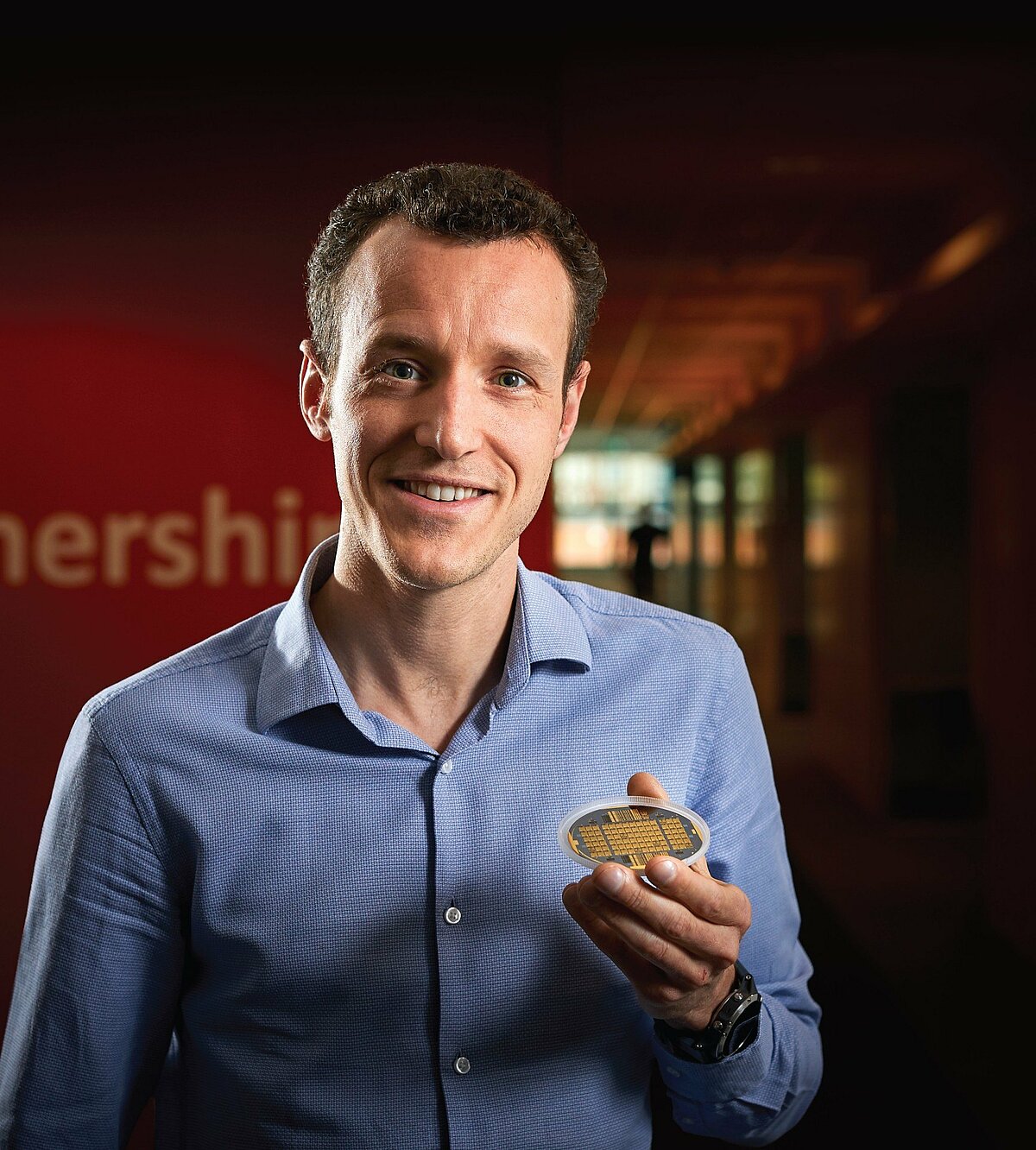 The technological field of integrated photonics is promising: instead of electric signals, chips use light to transfer information. That means that our computers can be faster and more energy efficient. Effect Photonics started working on Photonic Integrated Circuits, or PICs for short, back at the Eindhoven University of Technology.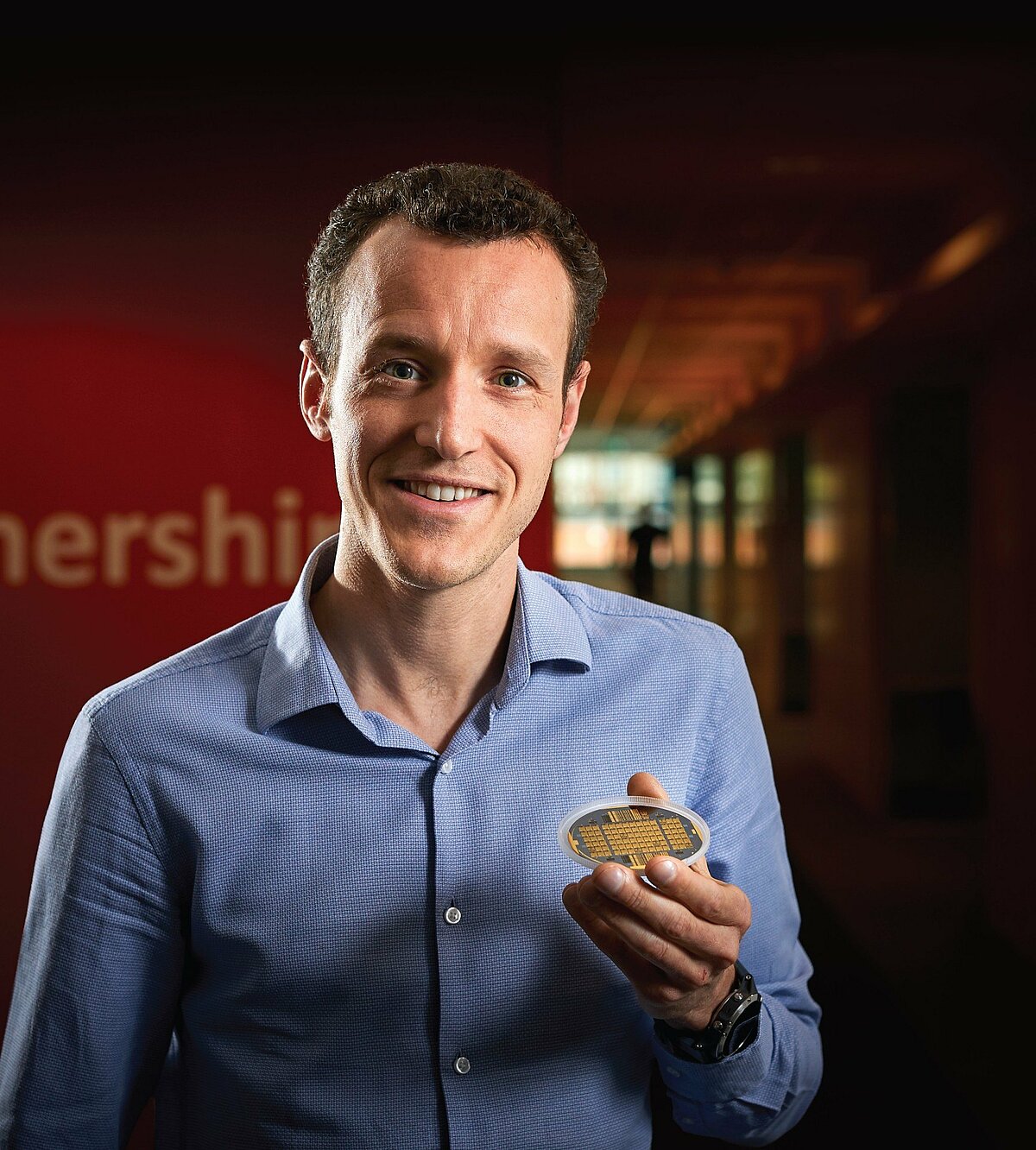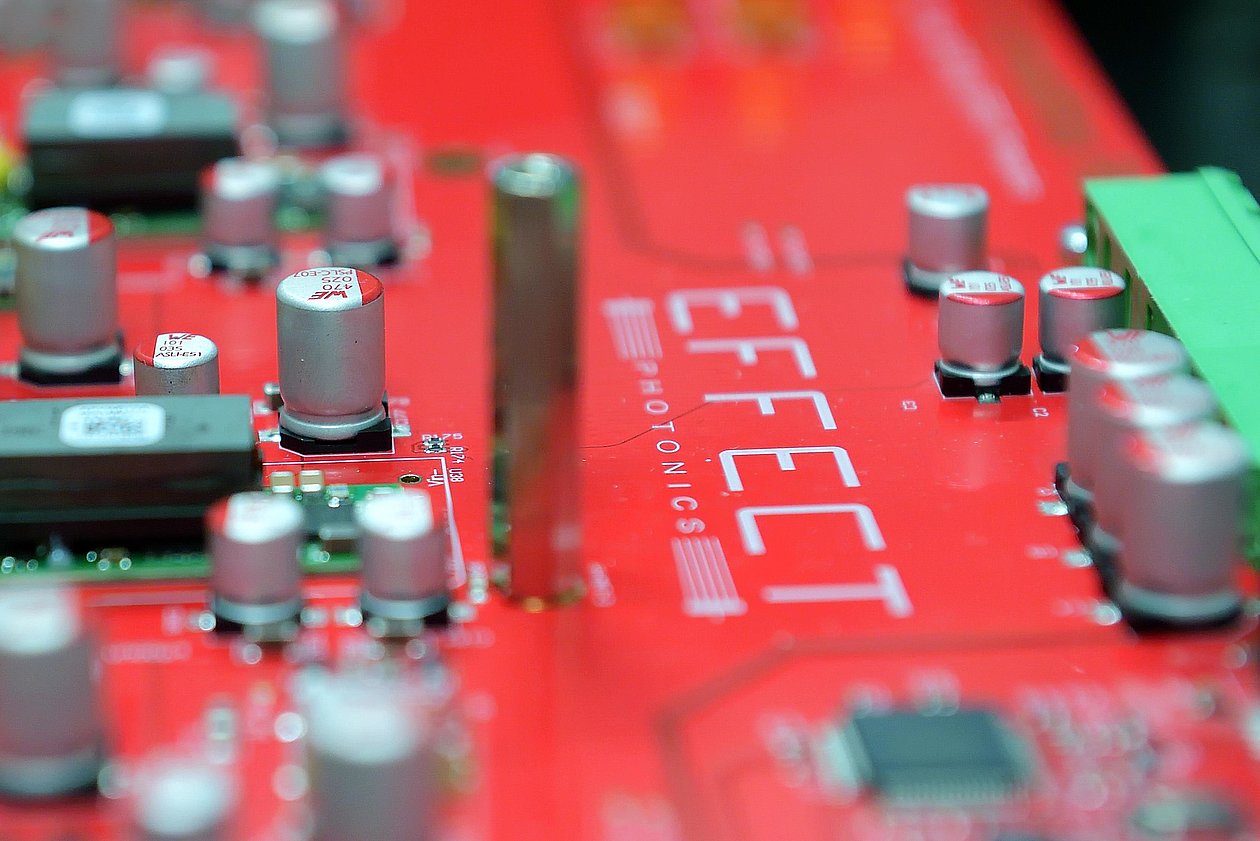 "This is the perfect time to take our product to market," says Joost Verberk, director of Product Line Management at the start-up. "Not many people are aware of this, but the increasing demand for Netflix and YouTube, for example, costs a huge amount of energy. Currently, four or five per cent of energy consumption goes to all data centres in the world. If we don't change something about the current technology, we will need one hundred per cent of the current capacity in 2030 just to keep the internet going. That is not possible. Our technology is a solution because it is a more energy-efficient way to meet that demand."
The big difference with the "ordinary" chip is that it is based on the transmission of light pulses, via extremely small lasers, each of which produces its own light-colour signals. This makes the chip faster and smaller than the normal chip. The company has succeeded in manufacturing a chip and the electronic control around it in-house: the 'system-on-a-chip', they were the first in the world to do so. To do this, the company uses the basic material indium phosphide, while normal chips for phones and computers are made of silicon.
"If we don't change something about the current technology, we will need one hundred per cent of the current capacity in 2030 just to keep the internet going. That is not possible. Our technology is a solution because it is a more energy-efficient way to meet that demand."
It's always difficult to tell this story in simple English, says Verberk. Yet he keeps trying. "It's a super complicated technical product. Yes, it makes the internet of the future possible, but it is difficult to explain why it is so good or why you should use it." Fortunately, the customers of EFFECT Photonics see the benefits and understand that. "They know what we're talking about; they know the technology and material properties. They see the possibilities of our basic material."