---
Close
Close
Fueling the future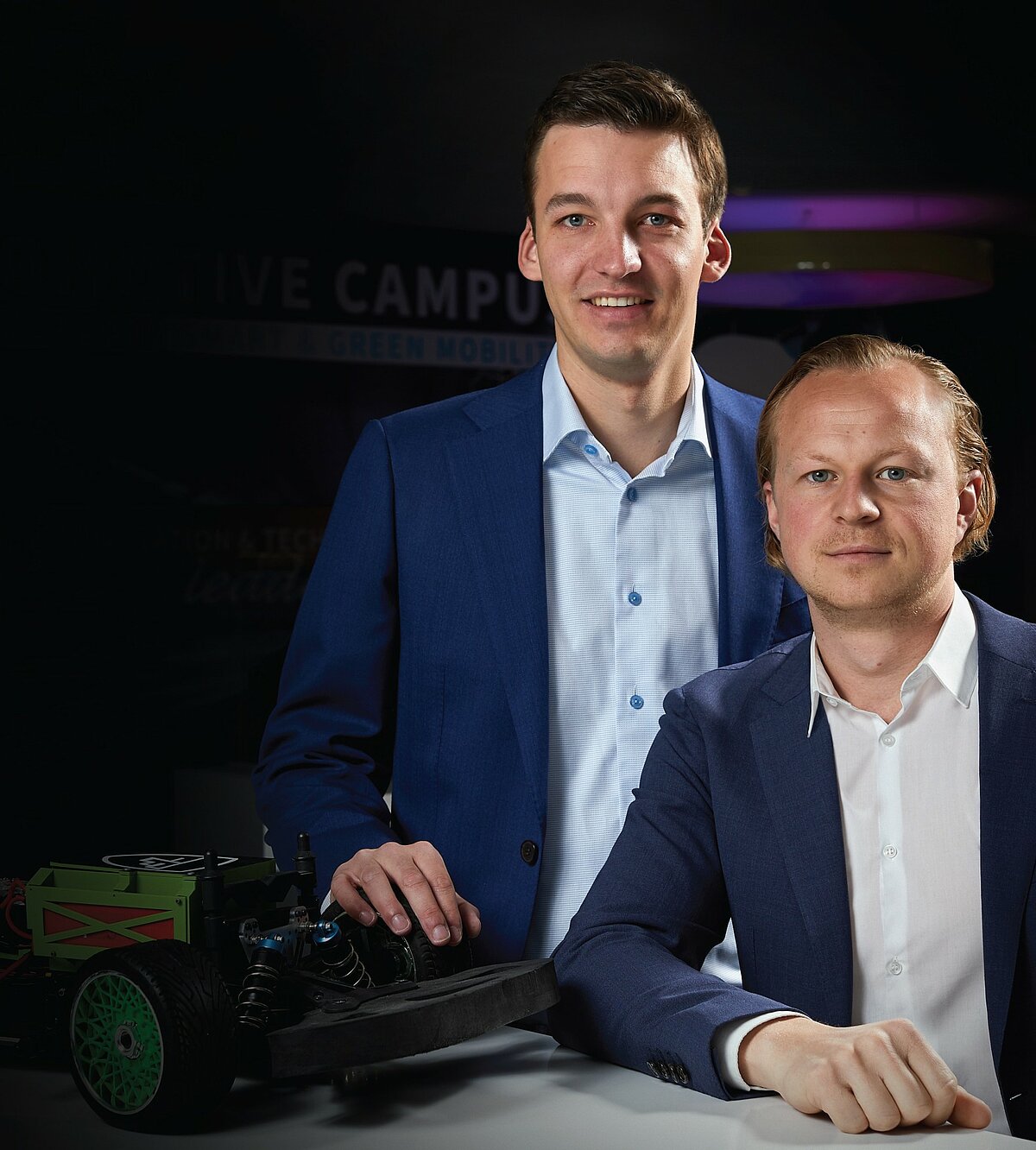 DENS is a start-up that has arisen from a student team of the Eindhoven University of Technology: Team FAST. As students, they have converted a bus from local bus manufacturer VDL to run on formic acid. Also, they have developed generators for construction sites that run on formic acid. As a company, they want to bring their sustainable technology to the market.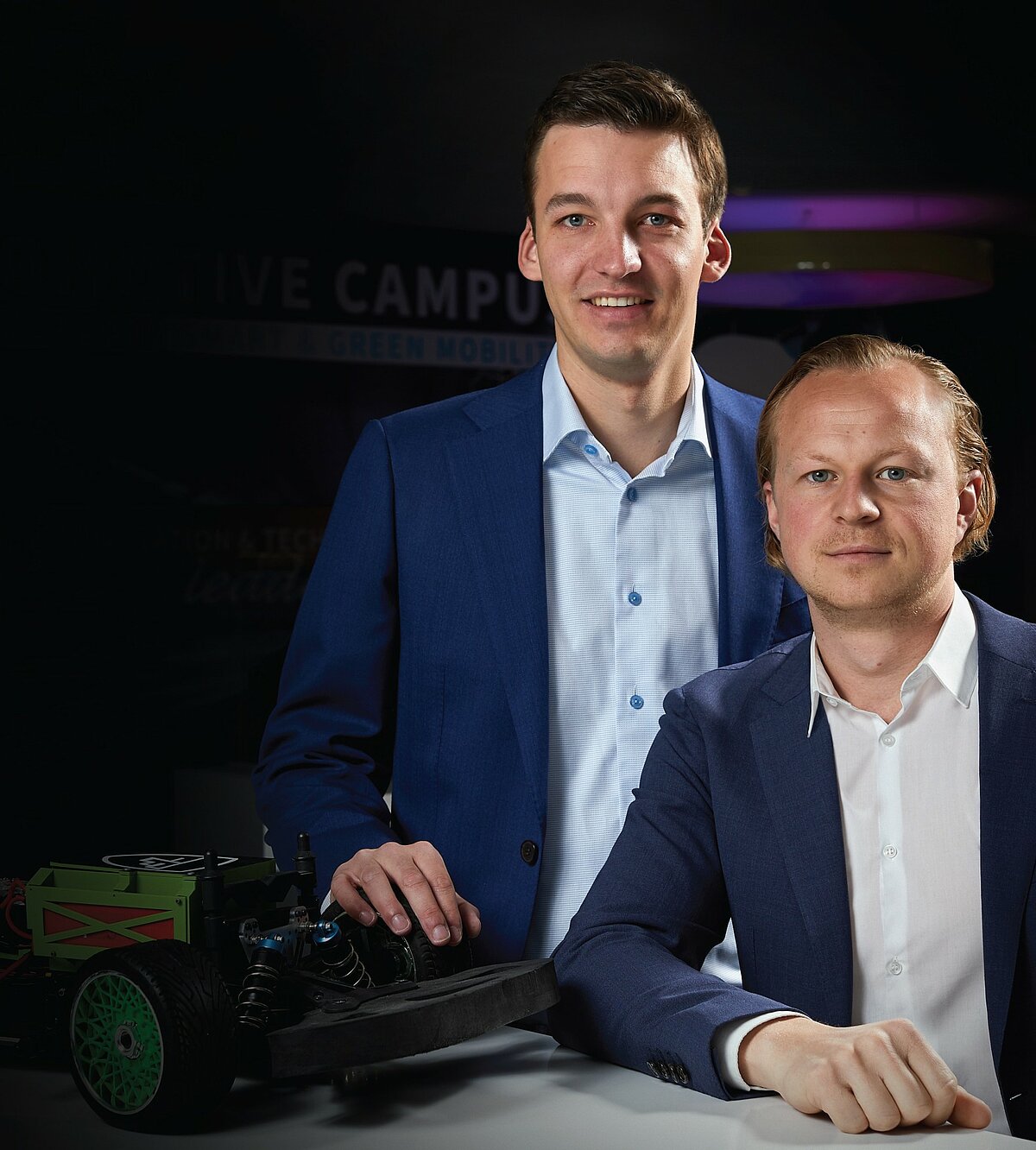 With the use of formic acid as a fuel, you can refuel your car or bus as you are used to with diesel or gasoline. The fluid doesn't have to be kept under pressure as is the case with hydrogen. The formic acid is converted into hydrogen with a reactor that is developed by the student team. In the fuel cell, the hydrogen is then converted into energy for an electric engine. The engine can be used to power a car, a bus, a generator or even a ship, as it is functioning as a normal electric engine.
"The further you go 'off-grid', the more interesting formic acid becomes."
Think for example of generators, excavators and cranes on a construction site." He continues: "It is a liquid so the machines can easily be filled up on the construction site. It is way too expensive to put a hydrogen gas filling station on a construction site."
The company believes that formic acid can one day replace gasoline as a power source, as the infrastructure is already in place. Converting a gas station into a station that is suitable to use for hydrogen is expensive: between €700.000 and 1 million, while converting it to formic acid is only a matter of changing the fluid.
While those are all promising prospects, the company is first focusing on making a generator that is commercially available. "The challenge is to make the system affordable for customers so that we can really compete with the diesel engines. This is only possible if we produce on a large scale", says Aerts.