---
Close
Close
Aesthetic solar installations
Crossover between design and sustainable generation of energy; eigenenergie.net's innovative solar installations generate solar energy and enhance the building from an aesthetic point of view.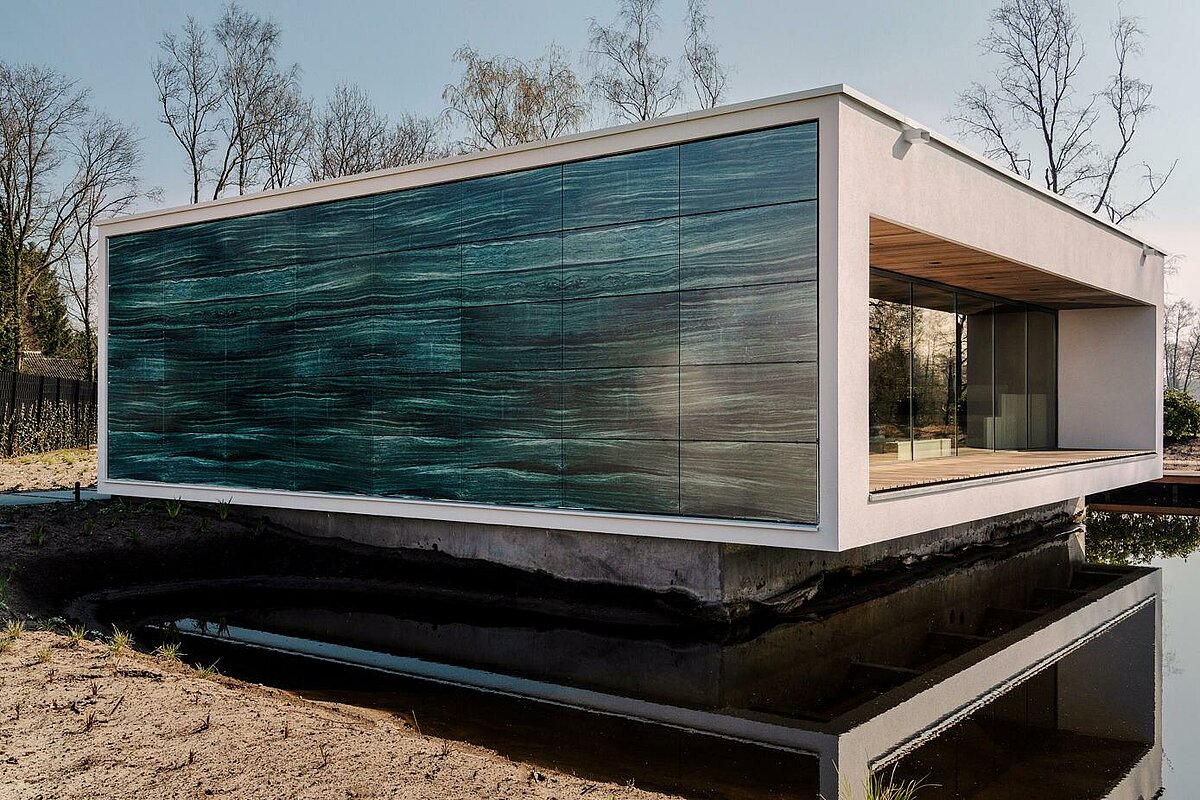 What does eigenenergie.net do?
Eigenenergie.net installs and develops innovative solar installations, which also improve the building from an aesthetic point of view. Nine years ago, we started out as a company that installs solar panels on roofs, fields or carports. In addition, we have also developed a great system for the greenhouse construction sector. Four years ago, we started researching aesthetic solutions for generation and storage of solar energy in façade cladding. We focused on alternative colors and design techniques, new printing technologies and differentiation of formats. We are now able to deliver any design and color. And we can even deliver textured glass. Allowing us to create a façade that doesn't only look amazing, but also produces 100 kWh of energy per m2. What's more, the price equals the price of conventional façade cladding, making it more interesting to choose a sustainable solution. We are working together with designer duo Kiki & Joost and will soon be part of all major design exhibitions.
We have an inhouse development department and are working with a Dutch manufacturing company. We deliver our products and services to both consumers and companies. Thanks to the subsidies granted when installing solar panels, various parties have an excellent business case for solar panels. Resulting in an enormous increase of parties installing solar panels. Currently, the Netherlands is the second largest country in Europe with respect to the number of solar installations installed per year. We have seen some great plans for solar meadows and large-scale installation of solar panels on roofs. But we are particularly interested in innovation; we do not only fill roofs with solar panels; we also look at solutions to better integrate them.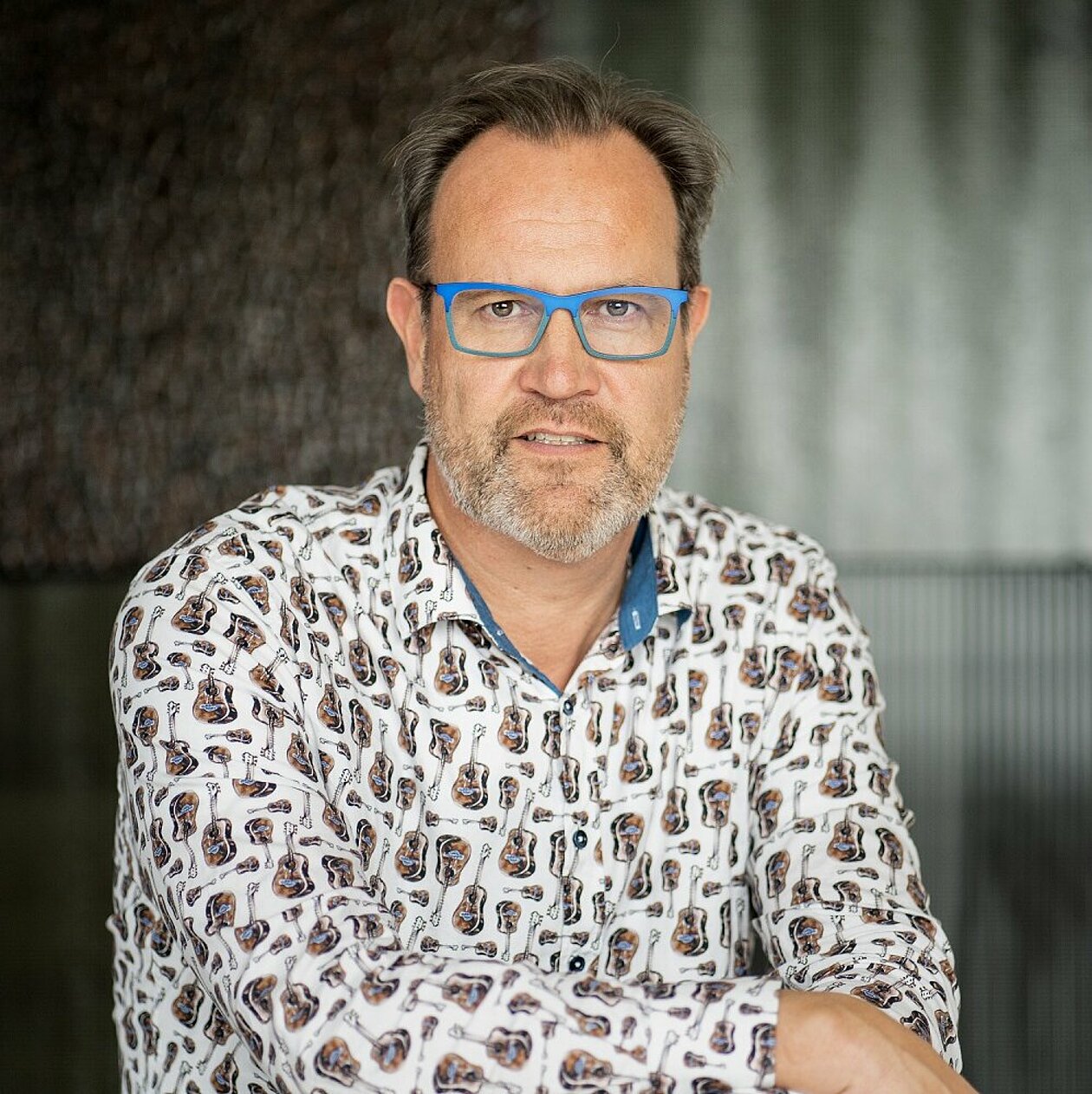 Who are you and what is your role within eigenenergie.net?
My name is Henrico van den Boomen and I am founder of eigenenergie.net. I have had various great jobs within different companies and decided to take a sabbatical in 2011, because I wanted to start my own business. I was particularly interested in two sectors, healthcare and energy. Mainly, because I anticipated that the revenue model of these two sectors would change. And that proved to be true; the energy market is undergoing a major transition and is moving further towards distributed generation and marketing. We will have local energy cooperatives with their own purchasing and sales platforms. Energy will become almost free during the day, but we will have to pay extra if we need energy during the evening or at night. I feel like a fish in water in a changing market. In retrospect, I could also have chosen the healthcare sector of course, because lots is going on in that sector as well.
In what way are you helping to solve the social challenges?
Climate change and global warming are major topics of discussion right now. The energy transition is also an important part thereof. I am glad that we - in our own way - can help a little in this respect. By producing green energy, but also by looking at how to accelerate that production. Within our company, innovation is also extremely important and that is where we distinguish ourselves from our competition. Each year, we allocate a substantial amount to innovation, because we consider it to be our future business. In the next fifty years, integrated solar solutions in the construction sector will significantly help the greening process.
What impact will you have achieved by 2030?
I see new opportunities for optimizing the storage and charging process. Currently, our energy network consists of underground cables. When you need power, you insert a plug into the outlet to use the power provided via such cable. If, at some point, there are 20 million electric cars with batteries, we have a driving network. You can draw power from such batteries, but you can also use them to store energy. Solving the problem of an overloaded network, which we sometimes have to deal with nowadays. In other words, flexible, variable energy. I can already envision it. The question is how to realize it?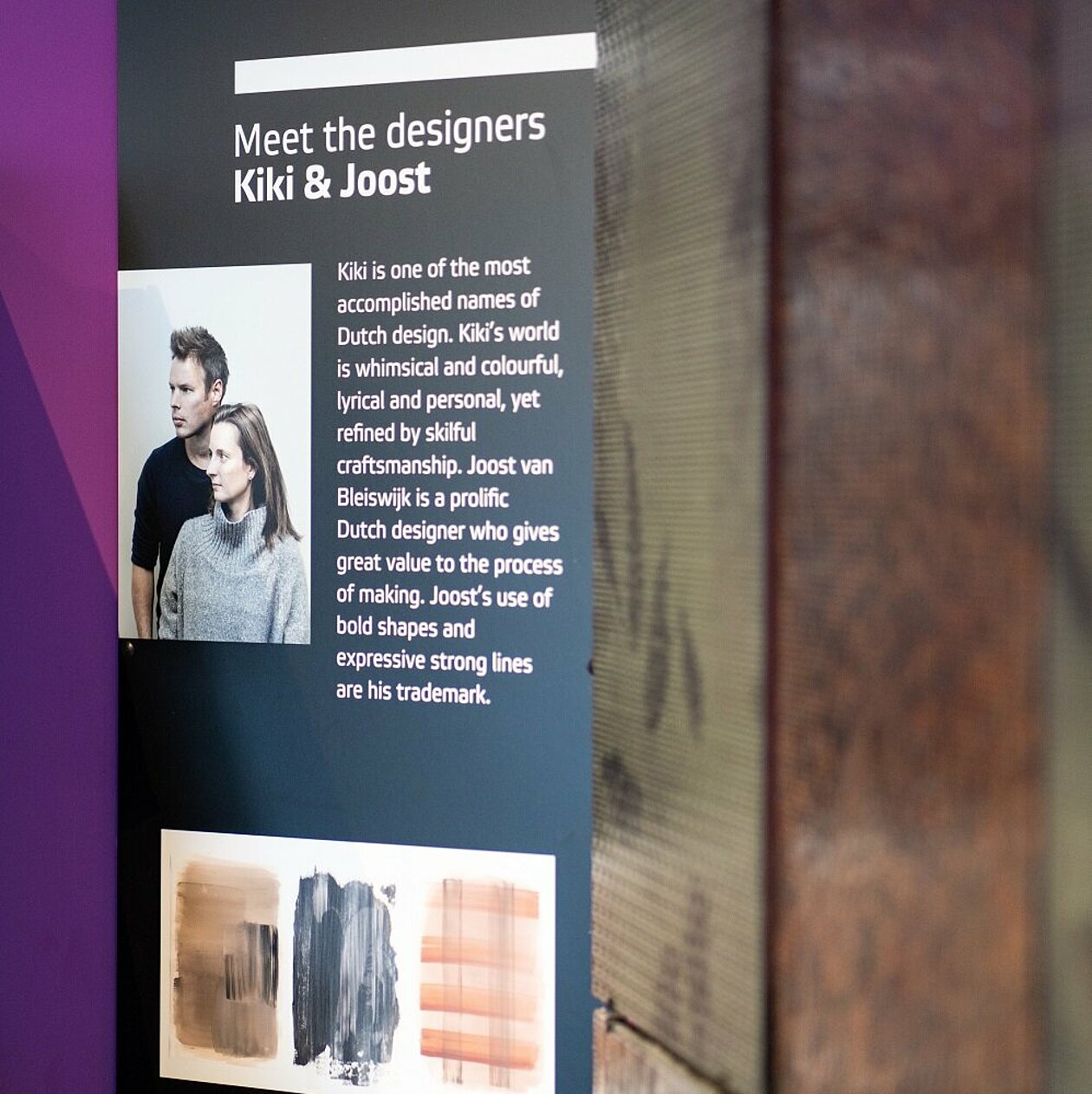 What parties do you want to jointly realize this ambition with?
VDL is an excellent party to work with. They are involved in hydrogen development and try to connect with urban transport. I think hydrogen is a good addition to our portfolio. Especially, because solar fields allow for large-scale generation of solar energy and hydrogen can be used to transport that energy to areas where it is needed. Or we can build hydrogen refueling stations at the edge of solar parks. The Brainport region has all the potential to take a leading role in solving the complex energy problem.
What do you hope the Brainport region will have accomplished by 2030 regarding innovation and sustainability?
I hope we have solved the problem regarding the storage of sustainably generated energy. Of course, wind and solar energy have certain generation curves, because at certain times the demand for energy is greater than can be sustainably generated at that moment. Hydrogen can provide a buffer. But I am particularly interested in how to store sustainable energy as smartly and cheaply as possible. So that we can fully rely on green energy and completely stop using grey energy. My dream will come true if the Brainport Region succeeds in achieving this ambition by 2030. That would definitely put the Brainport region on the map as key player.
Source: Timeframe Project Eindhoven