---
Close
Close
Strijp-S/T is the place in Eindhoven where creative talent, design and innovation meets each other. A creative, innovation district.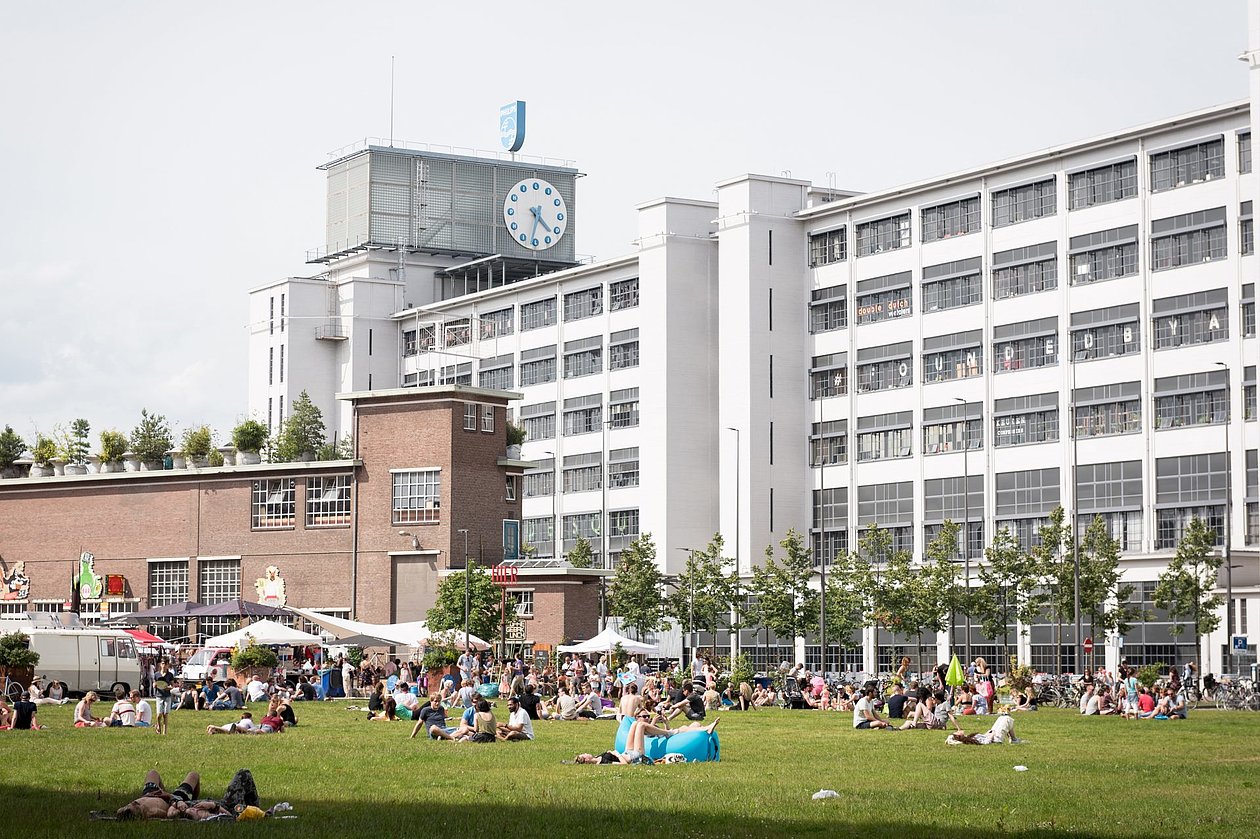 Where design meets technology and its users
Strijp-S/T is the creative, design and innovation district of the city of Eindhoven. This former Philips industrial plant has grown into a vibrant urban area that offers a unique mix of working, living, learning and all kinds of leisure facilities that lead to casual meetings.
Besides it being home to a number of renown multinational technology companies (i.e. Philips, Bosch, Gibson, Amazon) and knowledge institutes (i.e. Singularity University, Dutch Design Foundation), Strijp-S/T houses a great number of highly innovative SME's, start-ups and scale-ups.
Living labs and experiments
In the area cultural and social innovation, design, creative entrepreneurship and education come together. It offers room for living labs and all sorts of (social) experiments that lead to innovation. Something which is stimulated by dynamic interaction between its occupants, many visitors, events, festivals, companies, students and educational institutes.
Moreover, the area is ideal for entrepreneurs and 'makers', it offers them all facilities needed for bringing ideas to live and to test, prototype and accelerate their innovation process. A fertile breeding ground for new business.

Collaboration is the driver of innovation and success
Campuses
Check out the other campuses. Each of these campuses brings an ideal mix of companies, talents and knowledge institutions with specific expertise.