---
Close
Close
In this unique part of the stadium in the stands, supporters get a unique sneak preview of the future in the field of technology, sports innovations and fan engagement. Where better to do that than in the smartest region in the world? Brainport Eindhoven is one of the leaders in the high tech and manufacturing industry worldwide. We would like to introduce the residents and employees of the partner companies in the region to the innovations that result. And what the impact is on society.
Richer competition experience through technology
A select number of technological innovations are tested per competition. During the introduction of the box, for example, the guests are introduced to the possibilities of 5G technology. This gives them access to player data and match images that are normally only available to coach and staff. They also see what players have eaten that day and what their energy consumption is during the match. The supporters are also greeted at the field by Cody Gakpo in 3D through augmented reality and they receive additional information about the match through VR glasses. In addition to testing the technology and introducing it to the guests, these technologies contribute to enriching the viewing experience in the stadium.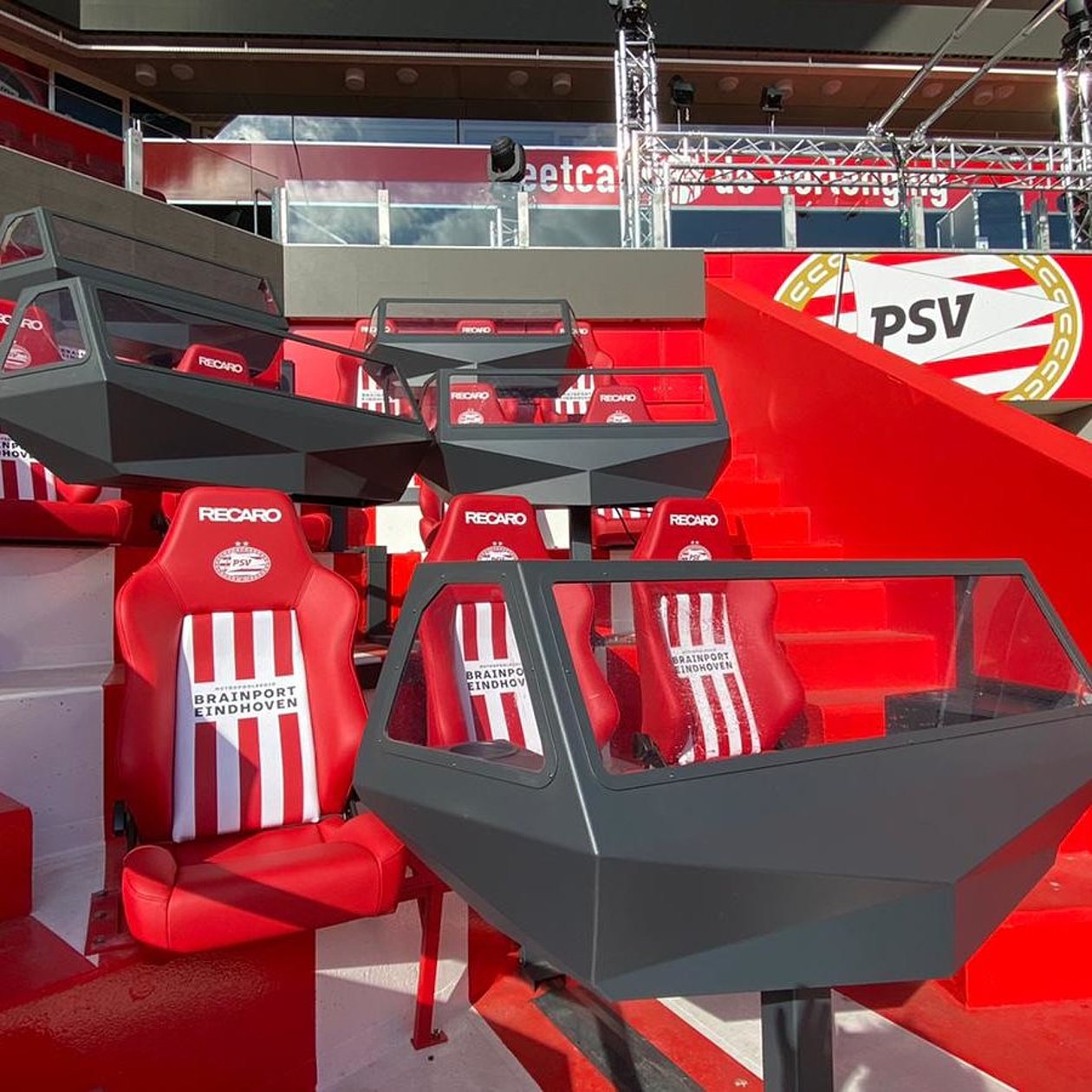 Open innovation hub
Ultimate match experience
The Brainport Experience Box is also an innovation lab where the latest innovations in the field of stadium experience can be tried out in an open innovation hub. We especially want to use the power of the Brainport Eindhoven ecosystem to develop and test ideas and technologies to arrive at new smart stadium & fan engagement solutions. Think of concepts in the field of mobility, accessibility, crowd management, quality of life, inclusion and sustainability, but also safety and digitization.