---
Close
Close
Trade mission during Dutch royal visit to Sweden showed a strong Brainport Eindhoven accent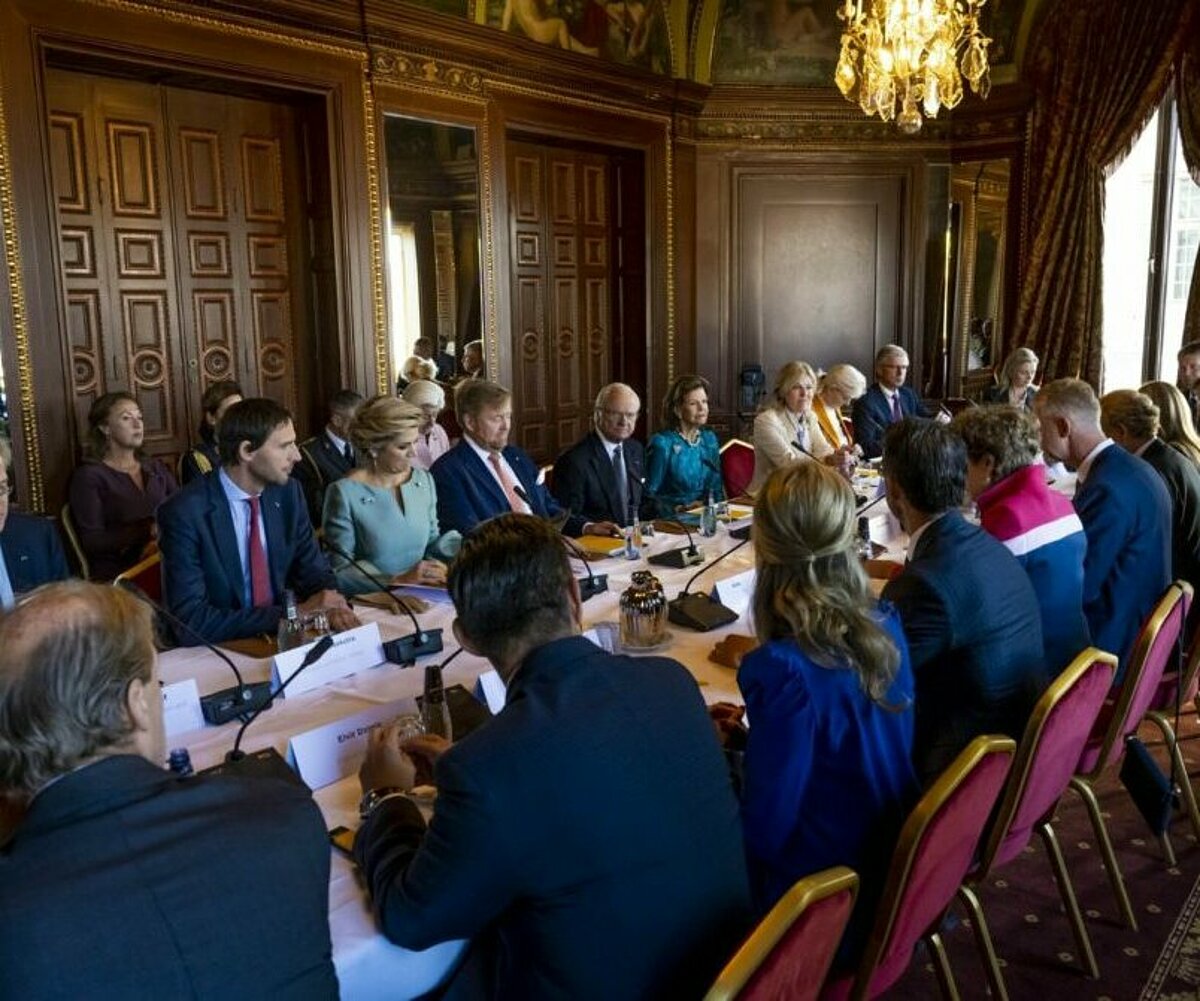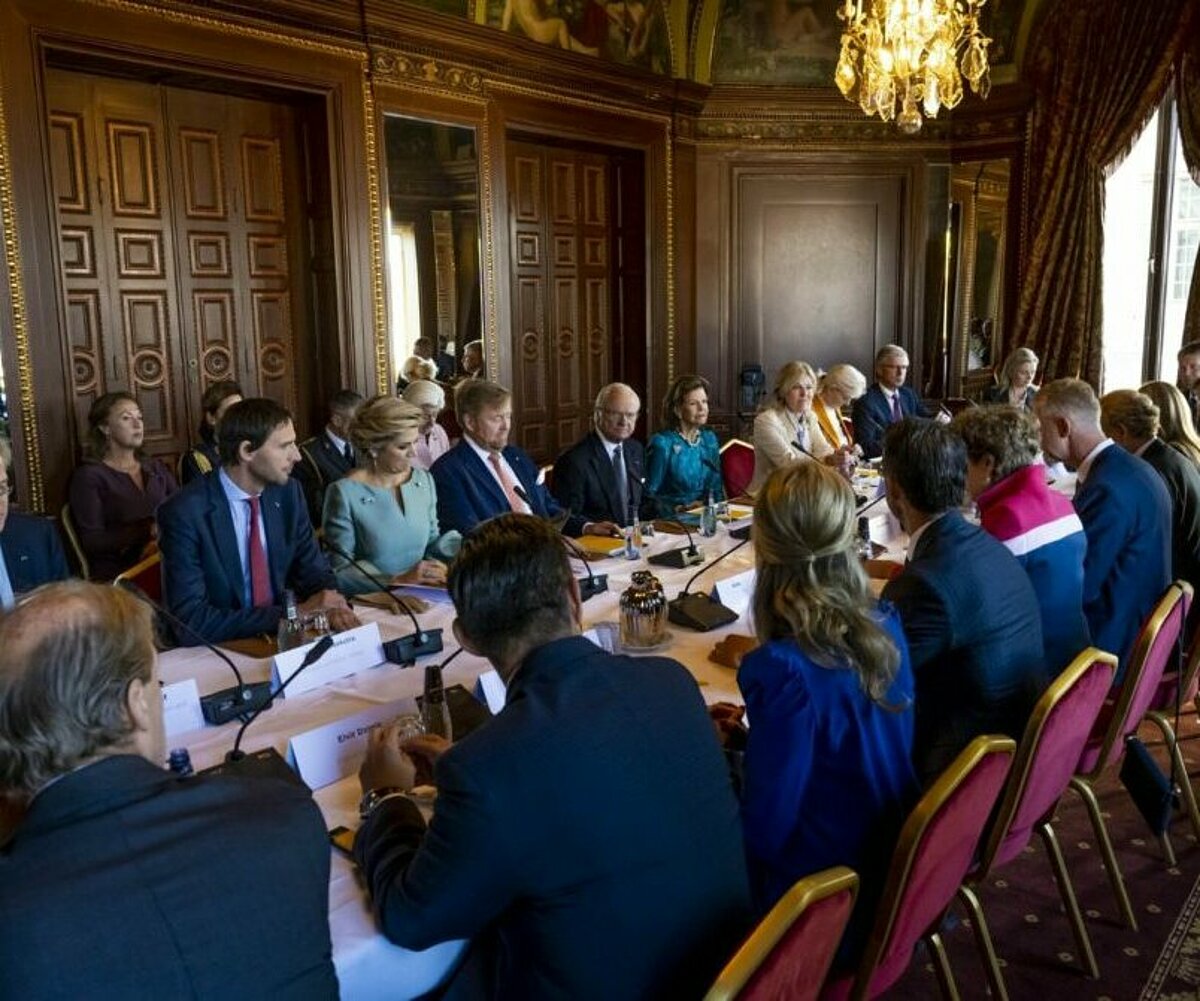 VDL presents Tech Day; Signify points out savings of 2.9 million tons of CO2 when using connected LED; NXP and Philips emphasize importance of European value chains.
The business highlight of King Willem-Alexander and Queen Maxima's visit to Sweden in recent days had a strong Brainport accent. Representatives from Signify, VDL, NXP and Philips, among others, took part in discussions with CEOs of Dutch and Swedish companies about common challenges and opportunities to broaden cooperation.
The royal couple's visit was at the invitation of King Carl XVI Gustaf. In addition to the king and queen, ministers Hoekstra of Foreign Affairs, Ollongren of Defense and Dijkgraaf of Education, Culture and Science were also present. State Secretary Heijnen of Infrastructure and Water Management was also present. Besides many ceremonial components, there was plenty of room during the state visit, as usual, to promote trade relations. This took place partly in the presence of the king, but mostly outside.
For Dutch companies, the visit represented a godsend; at the same time, the emphasis on activities with an origin in Brainport Eindhoven is seen as further proof of the international importance of this region. The discussions focused on the themes of energy transition, sustainability, life sciences and smart mobility. "There is also a focus on shared values and cooperation on innovative solutions to the challenges of today and the future," the Government Information Service said in a statement.
Tech Day
On behalf of VDL Groep, Jennifer van der Leegte and Pieter van der Leegte joined the trade delegation of Dutch companies to Sweden. "Sweden is an important trading partner for VDL Groep," stated Jennifer van der Leegte. "During the state visit in Stockholm, we explored in a constructive dialogue how we can further shape and expand our cooperation. In this way, together with Swedish companies, we can further anchor the high-quality manufacturing industry in Northwest Europe as well as the associated employment. I have proposed to hold a Tech Day together with the Swedish and Dutch companies present to experience what we can all do for each other, so that we can work together on the solutions to the challenges of today and tomorrow."
"I am convinced that with our joint innovations we can make the world a better, smarter and more sustainable place."

Jennifer van der Leegte (VDL Groep), during the trade mission in Sweden
2.9 million tons of CO2
CEO Benelux Hellen van der Plas of Signify looks back on a "very constructive" visit. "For us, the focus was on the potential savings when replacing classic lighting with connected LED. The ministers of both countries showed great interest, but what do you want when you look at the figures. Sweden could save over 1.2 billion euros per year in energy costs if LED lighting were installed everywhere. For the Netherlands, that's even close to two billion. That would save 2.9 million tons of CO2 per year. In these times of energy poverty, these are very significant amounts that we should save immediately."
NXP led the conversation on European opportunities in chips. Maurice Geraets: "NXP Semiconductors wants to explore how we can work even better together as industry and governments to secure European technological sovereignty and improve the resilience of European ecosystems to the benefit of all member states."
Mikko Vasama, CEO of Philips Nordics, also called attention to European value chains. "For technologically complex medical devices, it may not be realistic to expect Europe to rely exclusively on EU supply chains for all components and raw materials. It is crucial to build resilience and robustness in strategic supply chains." Diversification and flexibility are leading the way, Vasama said. "Ultimately, companies are best able to manage their own supply chains. Targeted interventions to support the resilience of supply chains for critical goods such as semiconductors should be the exception, not the rule." In this regard, Philips places great importance on business collaborations, such as its partnership with Karolinska University Hospital, "to jointly innovate in healthcare."
Sustainability was also a topic of discussion for Philips at the CEO table in Stockholm.
Healthcare accounts for more than four percent of global CO2 emissions, which is more than the aviation or shipping sectors!

Mikko Vasama, CEO of Philips Nordics
Vasama: "As a sector, we have a responsibility to act. For example, by introducing innovative new business models, working in a carbon-neutral way, implementing circular practices and applying our EcoDesign principles to our products."