---
Close
Close
A company, congratulations! And what now?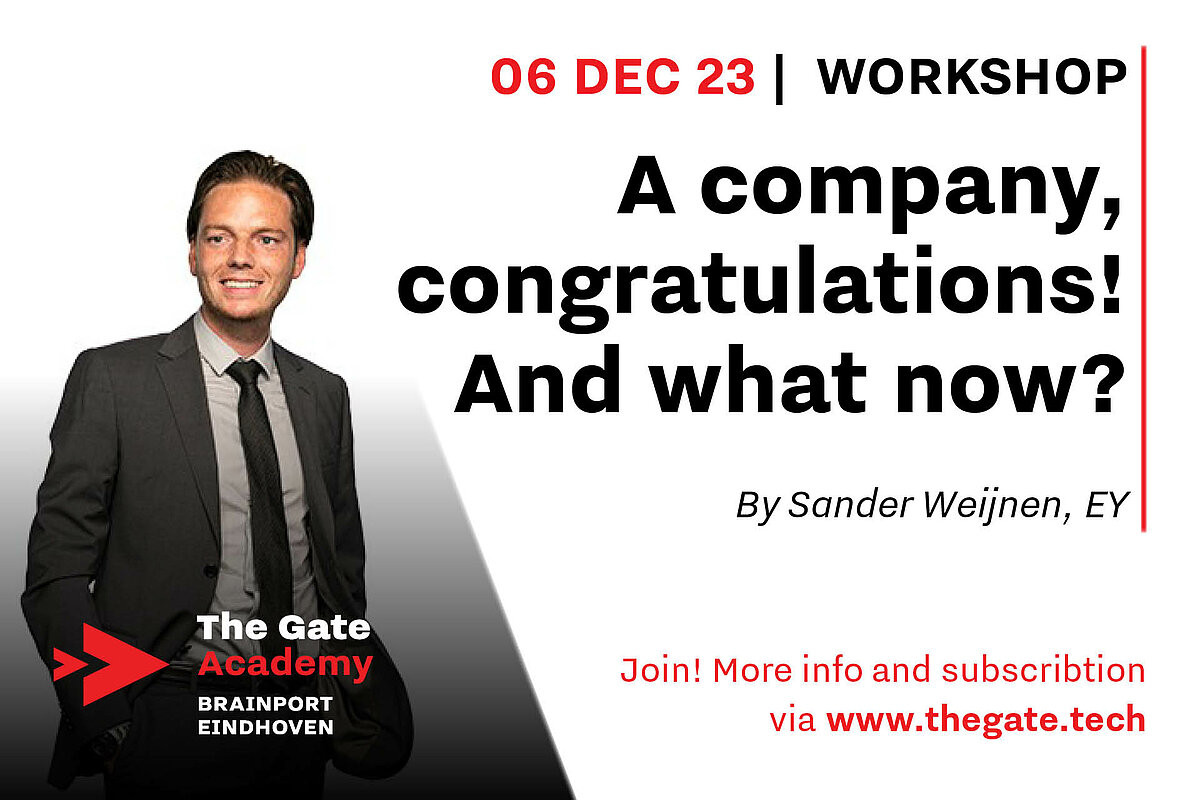 by Sander Weijnen, EY
6 December 2023 | 15:30-17:00
Alpha Building, room 2.18

Workshop | Advanced
Let EY inform and inspire you on 6 December to make the start of your own company a succes! As a starter, what kind of requirements do you have for your administration and taxation? What are your obligations? Do you have tax benefits? And how do you get funding? EY will give you useful and valuable tips for a good start of your company during this workshop. Whatever your next step is, EY will help you grow from local to global.
Subscribe down below!
---
Please accept cookies of the website in order to register with the forms below.