---
Close
Close
Designing and integrating world-class systems with extremely high-performance requirements
After Xi Luo obtained his bachelor's degree in Shanghai, he enrolled at Eindhoven University of Technology to get a master's degree in mechanical engineering focusing on System Control Theory. He then continued to obtain a PhD in automotive application. Currently he works at Sioux technologies as a system designer of mechatronics systems.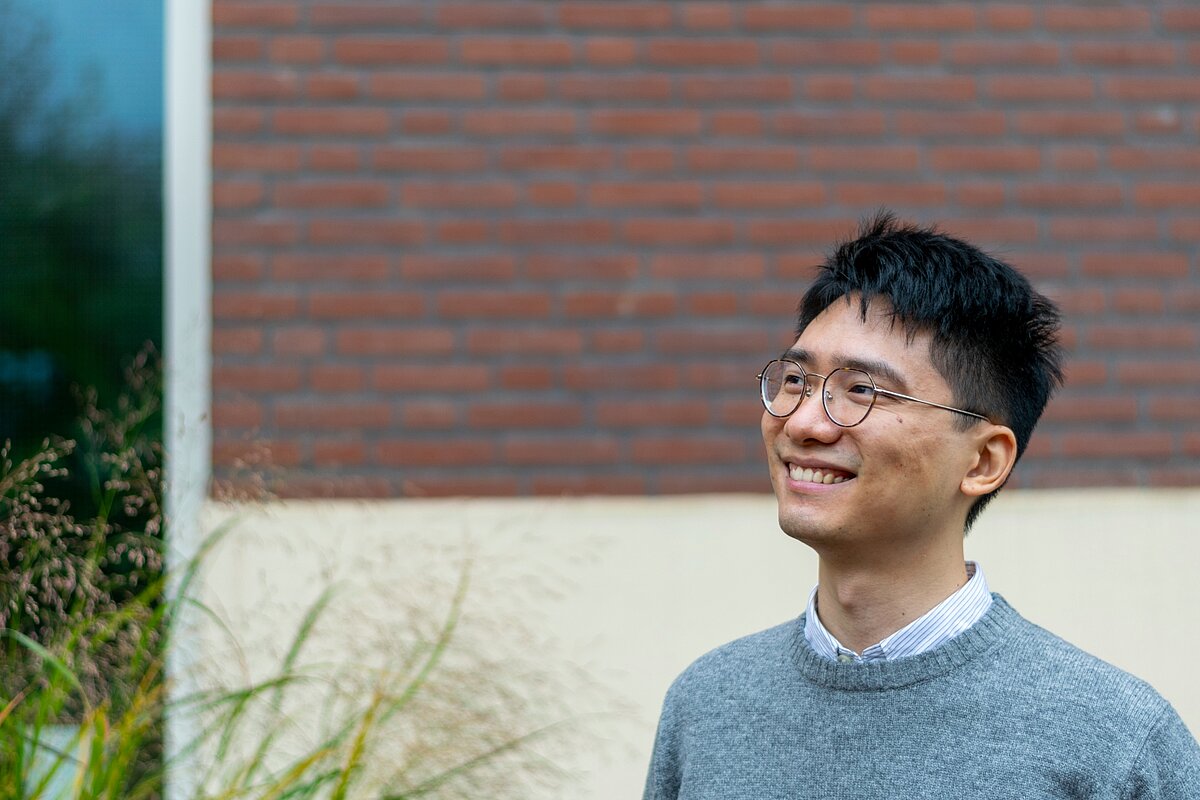 "At the moment, we are designing and integrating systems with extremely high-performance requirements at our mechatronic engineering division," says Xi. "Some of these systems are the best in the world. I work at multiple projects, one of which concerns an industrial printing system. In some other projects we are involved in the development of testing systems for research and development purposes which also had extremely high precision requirements."
Push technology to the limits
"In general, we work on designing a mechanical system and integrating it with other electronics and software. These are very multi-disciplinary projects in which our goal is pushing technology to the limits. Our customers always have extreme requirements, and we must find a way to achieve it. This usually cannot be done by focusing on one discipline. Therefore, we have to work together to achieve it."
Developing solutions by combining different disciplines and mindsets
"Most of my colleagues are from different departments within Sioux. Every day I interact with mechanical engineers, electrical engineers, software engineers and technicians. You have to find a way to communicate to be able to work with people from different disciplines and with different mindsets. No one can deliver the solution by him or herself. Everyone has a very high professional level."
Interactive environment and small teams
"Sioux was advised to me by my professor. After I knew that such a company existed, I found it a very nice match for me because Sioux works on a lot of fancy projects in the area of mechatronics. Moreover, you work in small teams here, I like that, you can easily interact with others and come up with solutions really fast. This makes it a very interactive environment to me. The projects and fields we work on and the industries we work for are really diverse. It concerns semicon, chemistry, physics, automotive, optics and so on.
A lot of support and education budget
"You also get a lot of support within Sioux. As we work in small teams everyone supports each other. I have never had the feeling that I was out on my own struggling without getting help. If I need help, I just say it and people do something. That is very reassuring. We also have an education budget to develop ourselves when it comes to knowledge and soft skills."
Lots of fun activities
"Sioux offers a lot of fun activities as well. Most of them take place here at Sioux Labs. It makes it possible to get to know your colleagues in an informal way, even the colleagues you do not usually work with. We have a board game night for instance. You then play board games with you colleagues. That is great fun. You get to see the other side of you colleagues."
English speaking country where a lot is happening in industry
Before I chose a country to study, work and live in, I gave it a lot of thought. I was an exchange student in Germany for six months and in that period, I managed to travel a lot. Not only as a tourist but with the goal of getting to know the different cultures in Europe. In the end, I liked the Netherlands best because English is generally spoken, it is easy to survive without speaking Dutch."
Brainport has a rich history in industry and cultural diversity is promoted
"When it comes to industry a lot is happening here seen from my profession, especially in the Brainport Eindhoven region. The city of Eindhoven has a long and rich history in industry. Over the last years I've noticed an enormous change in the city, cultural diversity is promoted, and you see the influence of industry throughout the city. We have the Strijp-S region that used to be an industrial site of Philips that is now turned into an attractive living environment, with a touch of industrial art.
Freedom to find the lifestyle that suits you best
"Living in the Netherlands furthermore is full of freedom. You can do whatever you want. You just need to know what you want and then you can find the lifestyle that suits you best. I was raised in a metropolitan city and now I live in a very small peaceful village. The contrast is huge. I didn't know if I could cope with it at first. However, I really got to appreciate it. The Brainport Eindhoven region is a good choice if you want to work on some of world's most advanced systems. The life part will go smoothly."