---
Close
Close
Empowering environment and a great place to live
Tatiana Ungureanu from Romania moved to Eindhoven twelve years ago for a doctorate program in software technology. She now works at Sioux as a Senior Project Lead on various projects for different customers in the automotive industry. Tatiana chose Brainport Eindhoven for a number of factors among which were the excellent job prospects for people with a technical background. She also discovered that living in the region is very comfortable. Both for her as her family. "There are lots of opportunities for kids here: education, sports, culture and more. It is an empowering environment and a great place to live."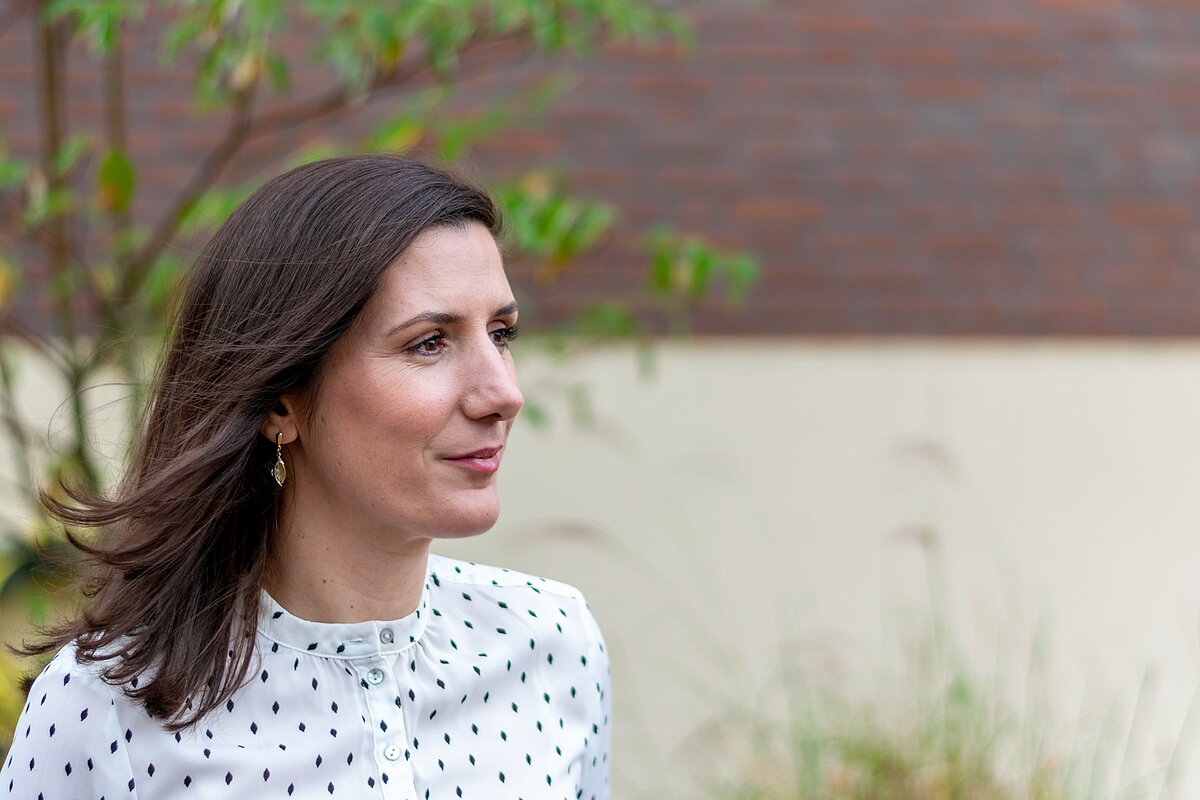 "I currently work in the automotive department of Sioux," says Tatiana. "In the Sioux office we work on projects for different customers in the automotive industry. We are now starting a project for a customer that is working on actuators. We develop the whole firmware layer of the software for that customer, a challenging project because the hardware recourses are very limited. In automotive the price per unit is still a restriction in getting the latest and greatest platforms. However, westill have to build something that is futureproof in terms of the future developments on the market. So then these are the trade-offs that we have to do for our customers: 'how do we make sure that they are futureproof while still keeping in mind the restrictions in terms of hardware and costs?'."
This is an interview with three international talents who work at Sioux Technologies. You can also read the full interviews with Lazaros Kefalidis and Xi Luo.
Sioux has focus on the development of its people
"I moved to the Netherlands twelve years ago after I had completed my master in computer engineering in Romania. I came here for a professional doctorate program in software technology at Eindhoven University of Technology. During the program, I met a number of companies. One of them was Sioux, a well-known company here in the region for several reasons. It is a very loved company by its employees because of its focus on the people and the development of the people and because of the high-tech projects that Sioux does for different kinds of companies. These projects help employees to develop themselves in different ways. Sioux therefore was my top-pick at the end of that program."
Interesting program and good job prospects
"What made me choose for the Netherlands and the Eindhoven region is a combination of factors. The program at TU/e of course was interesting in its own because it is a very practically oriented program. It challenges you to improve both your technical skills as well as your social skills and soft skills. Besides that, the excellent prospects of finding a job in a company here in the region after the study were important to me as well."
Comfortable living and lots of opportunities
"Living in the Netherlands and specifically in Brainport Eindhoven, on the one side is comfortable living. On the other side, it is always something new, there are always new opportunities, new developments and that makes it very interesting. When I moved here that was mostly because of the career opportunities, but later on, I got a family. I have two small kids now and I have noticed that it is a very good environment to live in also from the family aspect. There are many opportunities for kids: education, sports and culture and more. It is a great place to live."
Very enriching multi-cultural environment
"The Eindhoven region moreover, is a very international region, so there are a lot of international knowledge workers that come here for work. That makes it easier to integrate and find friends with similar backgrounds and similar challenges when it comes to integrating in a new society. All of them also have different cultural backgrounds of their own. I find it very enriching as a person to get to know people from different cultures, their backgrounds, their cuisines and to be able to live in this melting pot of the Netherlands. Our circle of friends is extremely international. Multi-lingual families with different backgrounds and different traditions. It is not only enriching to me, but I think it is enriching for my children as well."
To me the whole picture is right
"To other international knowledge workers who are considering choosing a job in Brainport Eindhoven, I would say: Just do it. It is a great place to be. There are always challenges when moving abroad but Dutch society is very structured and organized and you get a lot of help to get your business in order. There are many opportunities when it comes to career, a good balance between work and personal life, a lot better than in other countries. It is very perfectly possible to raise a family in a safe environment. An empowering environment. The whole picture must be right. To me that is what I found in the Netherlands.