---
Close
Close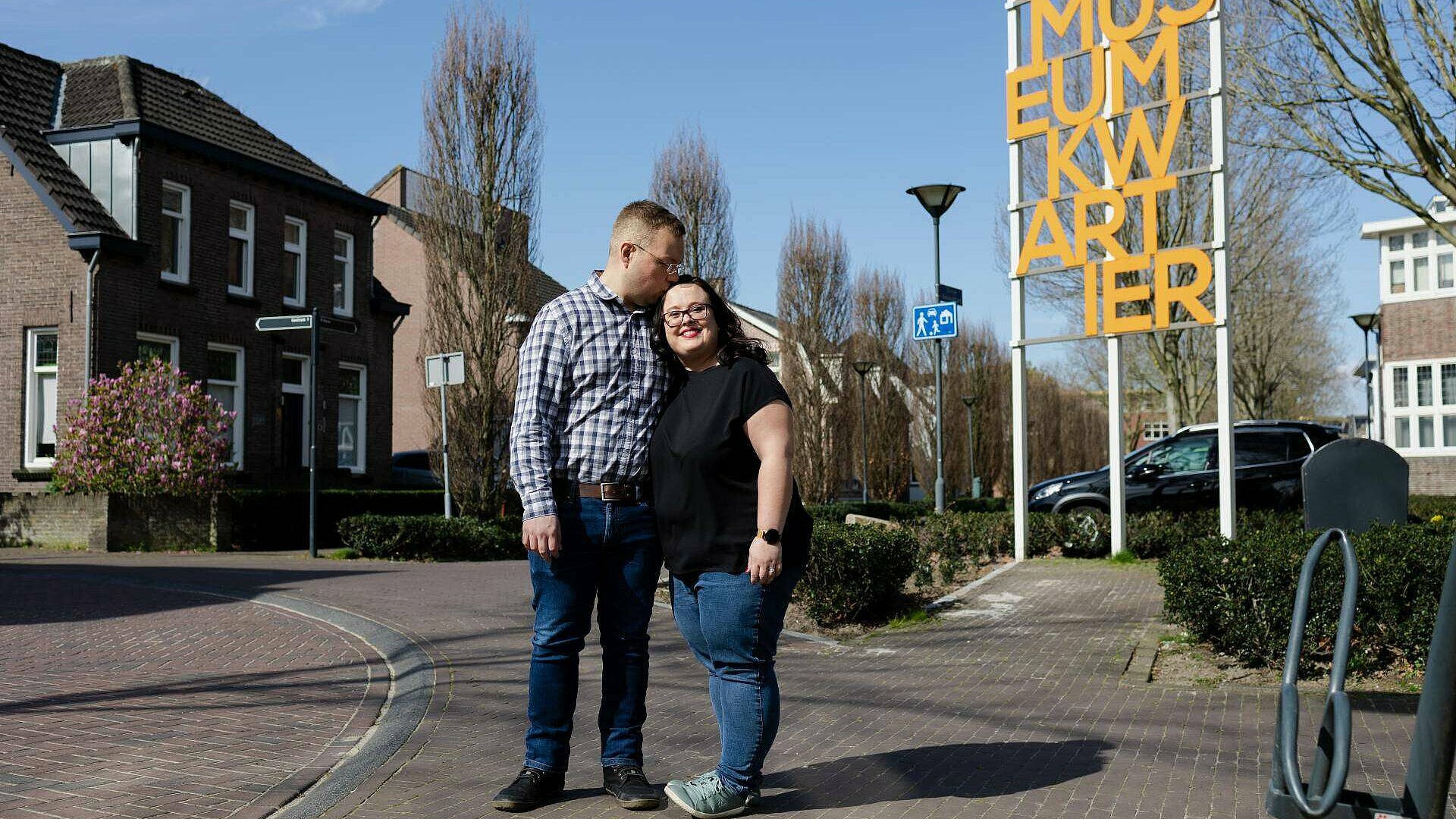 Benize & Charl: Home is each other
Meet Benize and Charl, a couple from South Africa that relocated to Brainport Eindhoven, The Netherlands. Like many other couples: Charl has a career in IT, while Benize now embraces her role as the spouse of an international knowledge worker. Benize and Charl exemplify how a life in Brainport Eindhoven encompasses more than just a tech job—it's a journey they embark on together. Keep reading to discover their inspiring story.
What is home?
Benize: That's an easy answer; for me, Charl is my home.
Charl: For me, 'home' is a very unique feeling of belonging, and it is something that isn't a place or a person but an emotion, and that's the best way for me to describe it. Which is certainly the case here as I have found Brainport Eindhoven a special place.
How was your journey moving to Brainport?
Charl: We have been living in Brainport Eindhoven for over ten months and we are still very much immersed in the phase where everything's new and exciting, but find ourselves adapting to our new lives as each day goes by. While Benize had previously visited the Netherlands, this was my first experience. This not only made it a really big leap, which comes with some understandable uncertainty but at the same time, the anticipation and research have been incredibly thrilling for me. One aspect that greatly resonated with us was the striking similarity between the Dutch language and our native language, Afrikaans. This immediate familiarity played a significant role in helping us feel at home, creating an overall positive experience.
Benize: I felt like everything happened in a whirlwind of excitement; within just three months, we made the decision to move and completed the entire relocation process. It was the most significant decision we had ever made, requiring life changing decisions in a very short timeframe. In the end our proactive approach prior to our arrival got us most of the way, we dedicated ample time to research, enabling us to have a clear understanding of what to expect. Moreover, we were fortunate to have access to numerous resources that proved invaluable in guiding us through the entire process.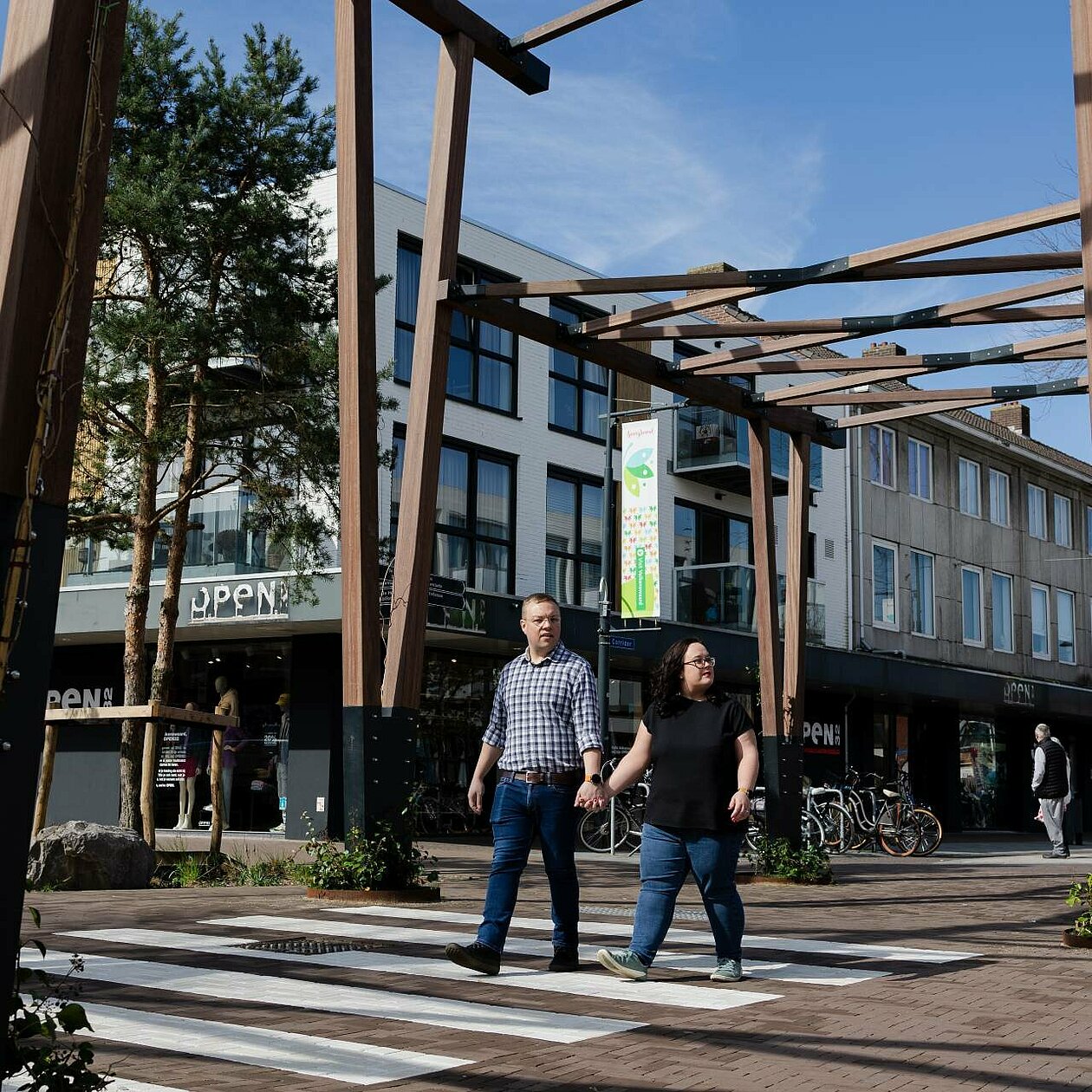 Was it a mutual decision to move to Brainport? Take us through the decision-making process.
Charl: One of the primary factors that led us to choose the Netherlands as our new home was the abundance of career opportunities and the overall happiness of the population. Personally, I reached a point in my life where I started contemplating the need for certainty and stability, particularly as I entered my mid-30s. With this in mind, we began questioning whether our home country could offer us that. Consequently, we embarked on the journey of exploring opportunities outside South Africa. Once we decided, everything happened so quickly and efficiently, we were pleasantly surprised by the overwhelmingly positive experience. Much of this is due to the sponsorship program offered by the company I am currently associated with who find value in Highly Skilled Migrants from all different backgrounds.
Benize: Honestly, it was really simple for us and not a long discussion to decide whether to come over or stay. For us, it was a resounding 'Yes, let's jump in. Let's do it.' We realized that not pursuing this opportunity could easily result in lifelong regret.
"...home is a sense of belonging, and that was precisely how I felt since we moved here."
What makes you feel at home in Brainport Eindhoven?
Benize: The one thing that stood out for me is the hospitality that we have received. We were pleasantly surprised by the warmth and openness of the people from Brainport, which made us feel welcome and at home. Innitially when making the decision, we were uncertain about how we will be received as expats in someone else's country, but the hospitality in the Brainport region really made us feel like part of the community.
Charl: At the beginning, I mentioned that for me, home is a sense of belonging, and that was precisely how I felt since we moved here. My experience has been slightly different from Benize's, as I was immediately immersed in the professional world, I discovered a work culture that was incredibly welcoming—they made an effort to include me in various aspects, from informal coffee conversations to involving me in meaningful projects. This warm reception has greatly contributed to quickly bolding a sense of familiarity and feeling at home.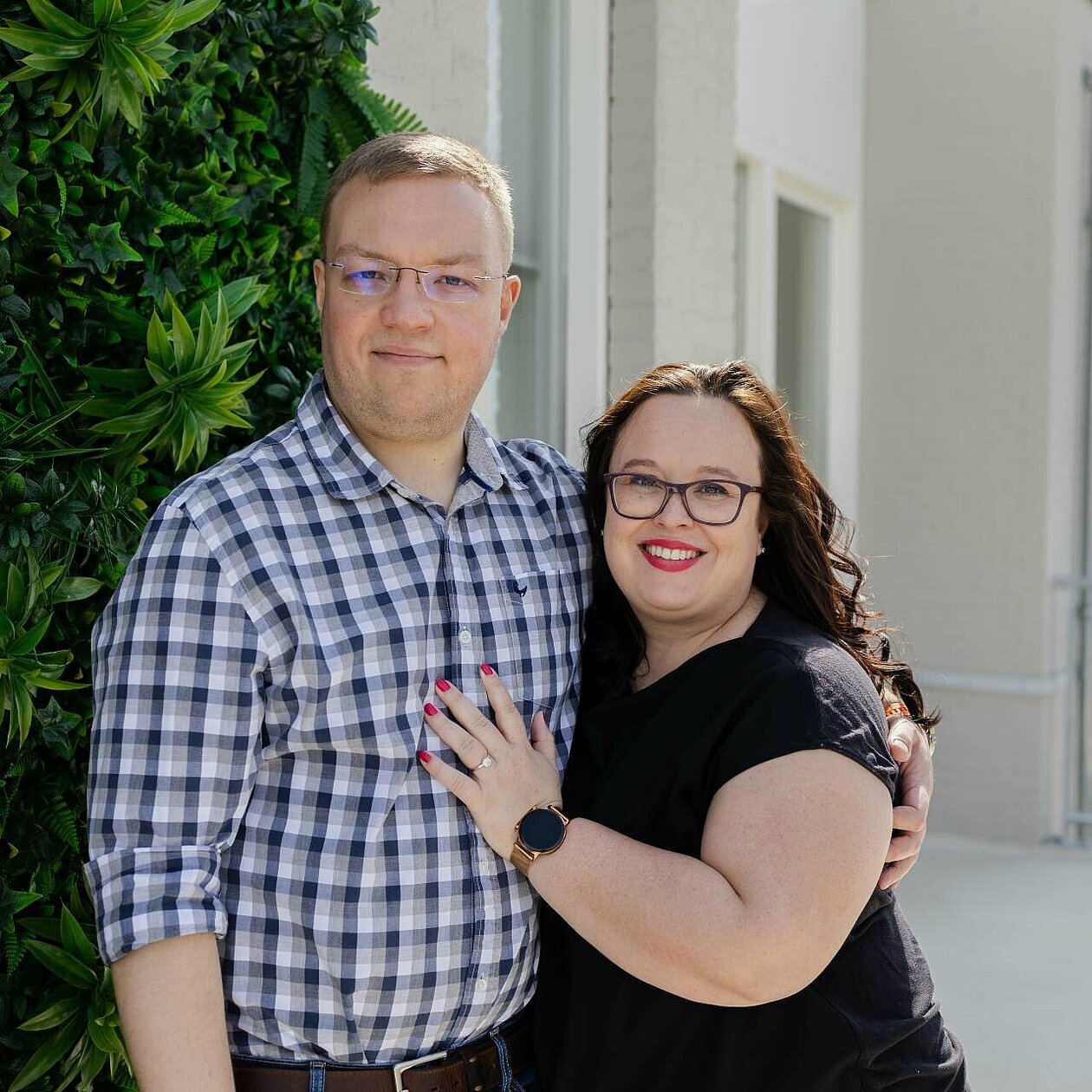 What did you do to make yourself feel more at home?
Benize: I came across the Expat Spouses Initiative and immediately knew I had to be a part of it. I got in touch with them thanks to the Holland Expat Center South's booklets and looked at the website, and the more I read about them, the more I felt like this organization was here to help me. And that helped me expand my network and know more people, making a huge difference.
Charl: One key piece of advice we came across during our research, is to not seclude yourself in the new social environment, even if it feels more intuitive to not engage socially and stay within your comfort zone. If you're going to sit at home and miss your loved ones then you're never going to put yourself out there and make new friends. Initially, we started getting to know our landlords and then went out on more social occasions. By pushing yourself to make connections, you immerse yourself in not only the culture but also start feeling more comfortable, which helps you not feel like an outsider anymore.
There's a saying that goes, "Home is where the heart is." Where is your heart here in the region?
Benize: Home is really where I can put down roots and see myself build a future. Brainport Eindhoven not only provides us with the possibilities and security to do so but has also taken a unique hold in our hearts.
Charl: For us, home represents the opportunity to thrive together in this region. It symbolizes a future filled with possibilities, where none of us are left behind.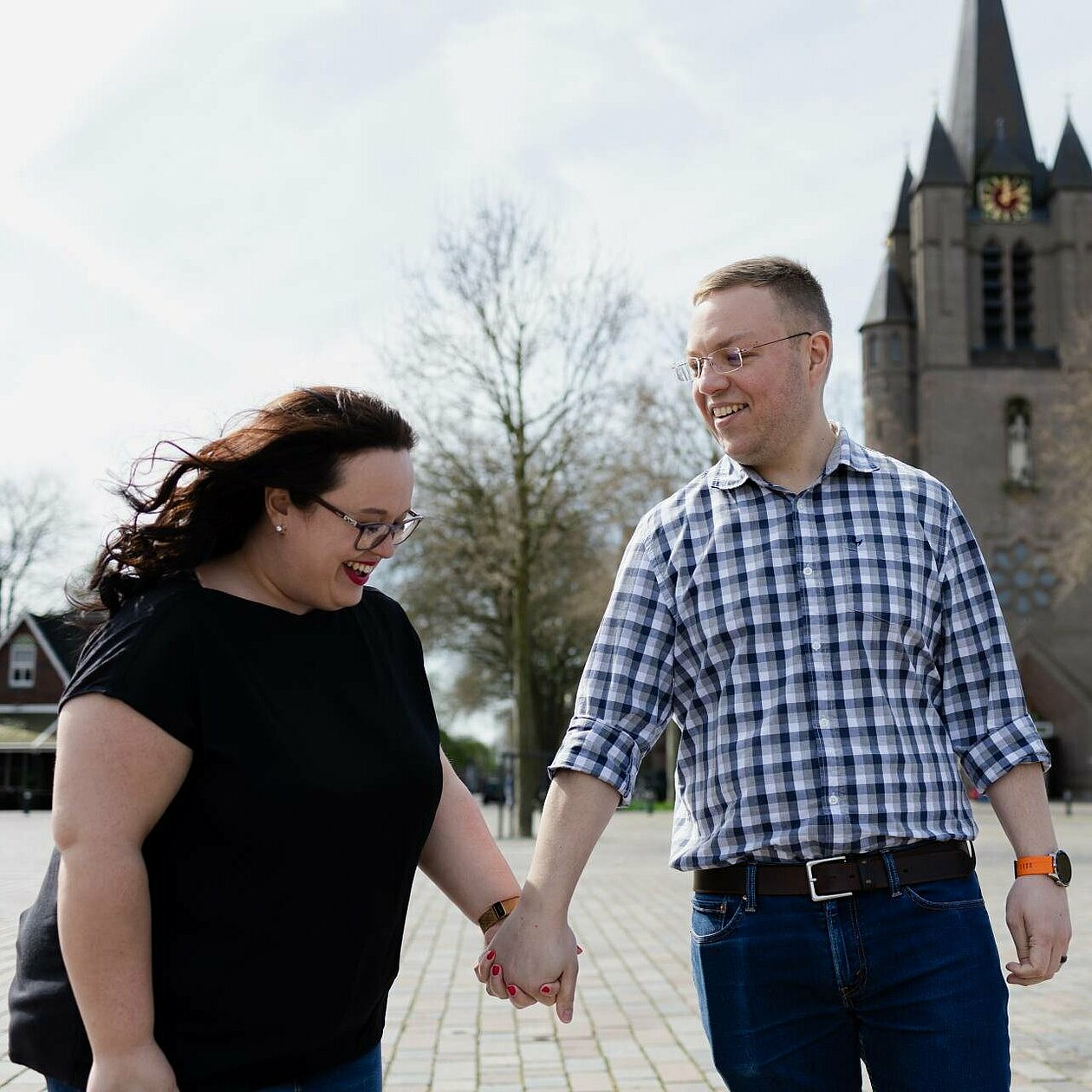 Can you tell us a funny anecdote about when you first moved here?
Charl and Benize tell this story together: The first night after landing at the airport, with each of us having our hands full with three large suitcases each stuffed with all the belongings we owned at that point. Late at night, without daylight, we were determined, saying that we will not take an Uber; we need to figure this out and use public transport. As grumpy and tired as we were, we lugged the suitcases from the airport, into a train, then onto a bus and walked what felt like hours to the hotel.. We received both strange looks and help from a few locals, but we are happy that we managed! If we could successfully navigate public transport on day 1 then we are one step closer to being a part of the culture.
Benize, did you need any convincing to move to the Netherlands when Charl got the job offer?
Benize: Not even a tiny bit. Even though we both had our own type of emotional journeys up to this point, there was never really any hesitation. As far as life changing decisions go it was pretty much an immediate yes. We obviously had to sit down and look at the facts and consider all the options, but it was very easy for me to say yes because since I've been in The Netherlands as a student, there has always been a part of this wonderful place pulling me back.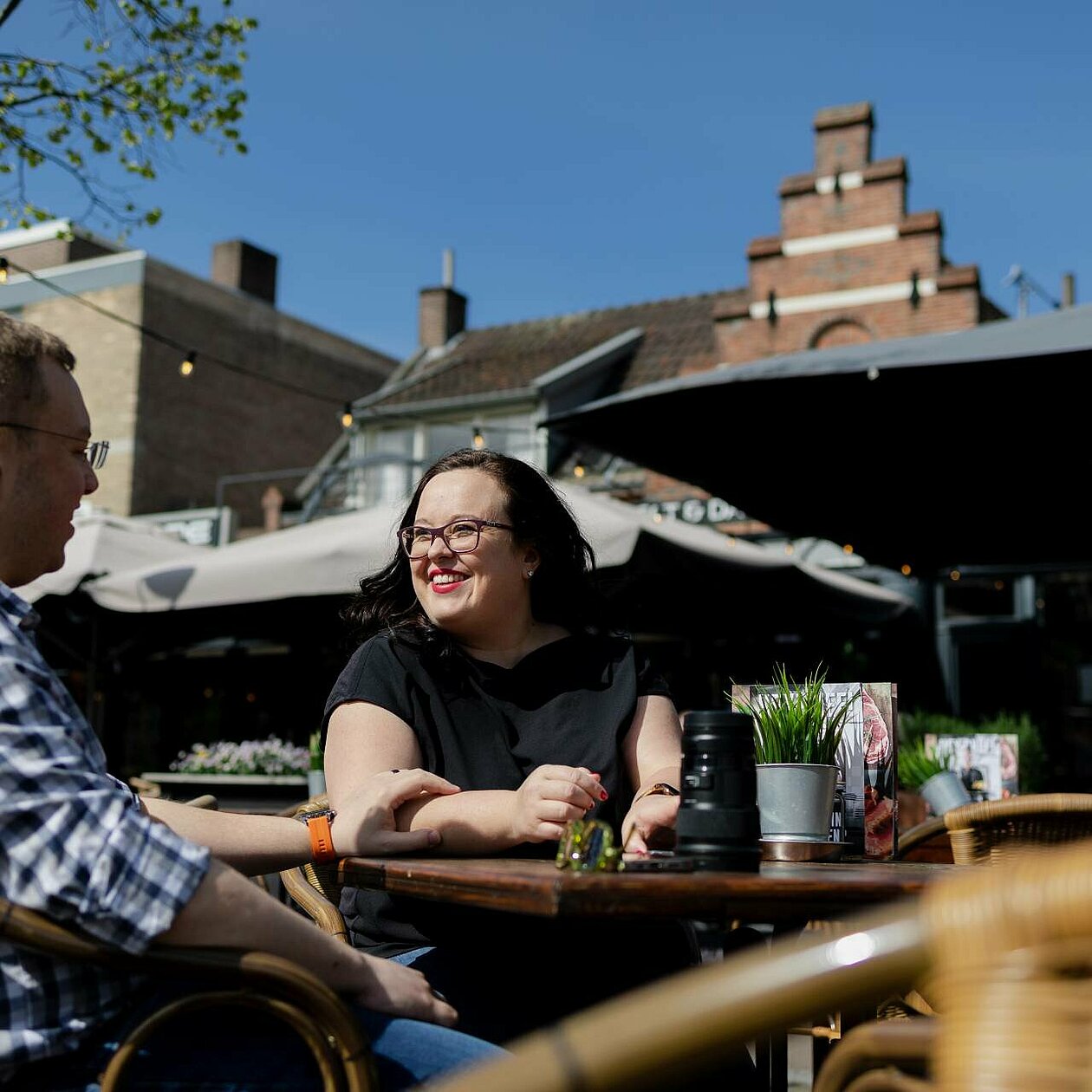 How was it for you to settle in and find a job since you came here as the partner of a highly skilled migrant?
Benize: Difficult because I had a job that I worked hard for and that I liked, so I initially missed it a lot because a lot of my career and my work identity was built on this position, and suddenly, we chose to end it. So I sat there and thought, what do I do now?
In order to adapt I had to make an emotional shift and again touching on the Expat Spouses Initiative, they have a program that includes life-and career coaching sessions that helped me determine my place and value in the Dutch labour market. They helped me realize my skills and instilled confidence that I can present to employers. I am pleased to say that with the right effort and attitude I was able to secure a job within 6 months of arriving in the Netherlands.
Charl, what did you do to support Benize in this transition journey of settling in and finding a job?
Charl: I don't think it's about what I did. I think it's more about what I didn't do. I never tried to apply a lot of pressure on her to find a job, I wanted Benize to go through this at her own pace as she needed to reinvent herself. I wanted to give her the space to do what she needed to do without applying any unnecessary pressure from my side.
Can Brainport Eindhoven be your forever home?
Benize and Charl: Without a doubt yes! That's an easy question, we don't even have to think twice. Moving here has been the single greatest decision for our relationship. We ended up getting married, and for the first time, we are actually considering having kids. The Netherlands is a wonderful place for kids to grow up and for families to live happily. Something that was never really an option for us in South Africa, but here, the possibilities and quality of life is making us seriously consider it.
So, yes, Brainport Eindhoven is now our home!
"Yes, that's easy. We don't even have to think twice. Moving here has been the greatest decision for our relationship."
Tips for further exploration
Discover more of this European tech hub.
Check out the other stories