---
Close
Close
Lorenzo: Home is connections
Home is where the heart is
Meet Lorenzo, a project leader for VDL ETG T&D from Italy. For Lorenzo to feel at home, it all comes down to connections: connections with people, nature, work, and something close to his heart, biking. Read more to discover why Brainport Eindhoven feels like home for Lorenzo.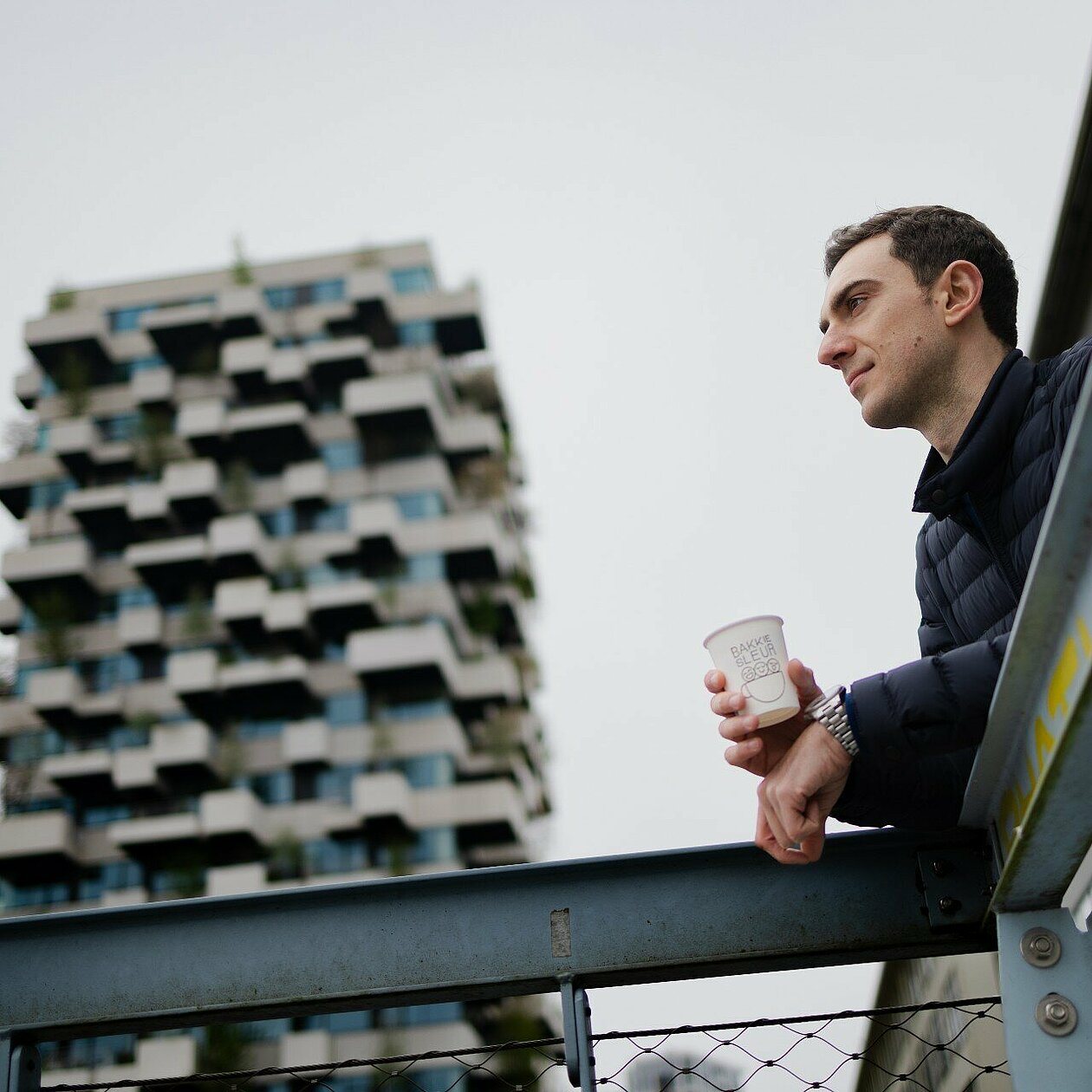 Why did you decide to move to Brainport Eindhoven?
During my Erasmus, I studied abroad in Belgium for a year and did my master's thesis. That's where I got inspired to work outside Italy, especially in northern European countries, because the approach to work is completely different from what I experienced in Italy. Here, you are more active during working hours and more efficient. They also value their work-life balance and overall hours worked per day. Mainly for these reasons I decided to apply for a job in the Netherlands.
How was your journey coming here?
It was really easy and straightforward, to be honest, because I had the opportunity to have all the interviews online, so I didn't have to come in person to have the interviews. This was, for sure, a good point. And once I got the job, it was really easy because VDL ETG really helped me from the beginning, providing me with a person to assist me. So, whenever I had questions, I could refer to her. Questions like how to register at the municipality and all the bureaucracy. She also helped me find accommodation, so it was very straightforward.
"One of the main reasons I decided to come to the Netherlands is that I like cycling. I like the fact that I can go everywhere by bike."
What makes you feel at home in Brainport Eindhoven?
One of the main reasons I decided to come to the Netherlands is that I like cycling. I like the fact that I can go everywhere by bike. Every time I use my bike to go to work and come back or go for groceries in the city center, it reminds me of home in a way, especially during the morning when I cross Philips de Jongh Park because it has a lot of trees. It's pretty similar to a park close to my village in Italy. It's something that I really like, and it also helps me wake up on my way to work and process what I need to do and what the goals are for today, and then I feel refreshed and ready to start my working day.
Can you tell us when you realized you felt at home in Brainport?
For Christmas, I went back to Italy, and when it was time to return to Eindhoven, I felt excited. I actually missed being in Eindhoven. And, at that moment, I realized that I was happy here. For me, that feeling of being comfortable represents home; it was there. And that was only after 3 or 4 months of moving to Brainport.
There's a saying that goes, 'Home is where the heart is.' Where is your heart in Brainport Eindhoven?
My heart in Brainport Eindhoven is in the connections that I make. For example, with my friends, now after seven months, I have a lot of friends, and we always get together. But home, in a certain way, is my connection with my work, especially my team. We are very young and multicultural, and prefer to go to the office instead of working from home because I feel at home while I'm there with them. I really enjoy it because it's something tough to achieve, in my opinion.
I also have a connection with Brainport because I feel like I am a part of something important, and I feel comfortable here.
How different is the working culture in the Netherlands than in other countries you have worked on?
In my opinion, it's completely different than in Italy for many reasons. In Italy, it's more hierarchical: it was really difficult to see and even more to talk to the boss of my boss, for example. At the same time, in the Netherlands, especially VDL ETG, is a very flat organization. Here, I always feel comfortable and free to share my thoughts with someone in a higher position than mine. And I appreciate that; it is really a game changer. It makes you feel important. Even if you're doing a small and stupid task, it's nice that everyone is very proactive, listens to you, and tries to help you as much as possible. It helps you improve and grow professionally.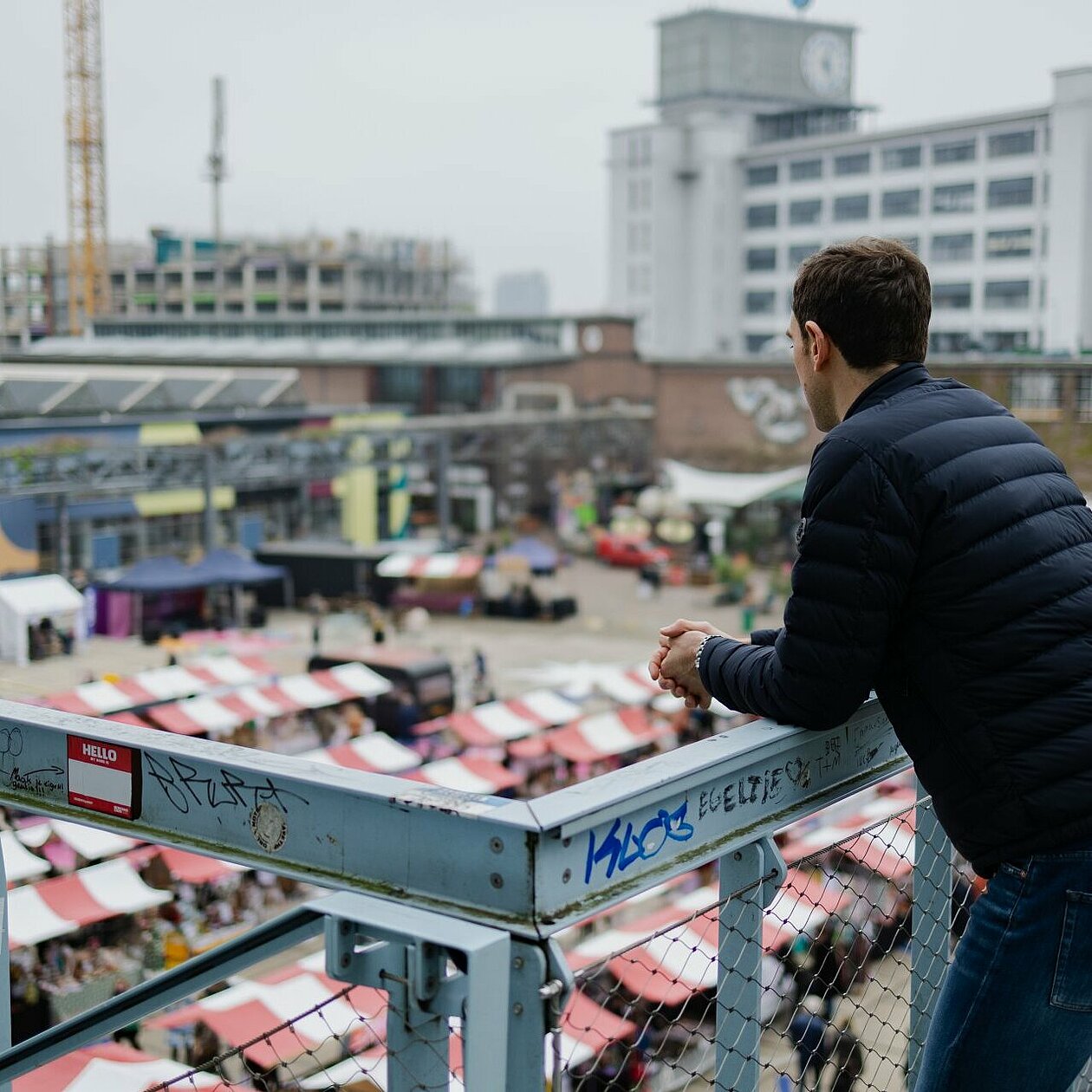 Did you meet other people at work with a similar journey as yours?
Yes, it's very common nowadays, especially in my project, we are a lot of expats that came to the Netherlands exactly for this job. And that has helped me feel more at home at VDL ETG. Small things like asking for a coffee or having lunch together are all it takes to start, and then it can be a beer after work so we can talk a little bit more and get to know each other better. And then, you can even do some sports or activities together. That helps you connect to other people, and it's a loop in which you start to know many new people.
How can others make themselves feel more at home in Brainport?
Connect with people. Don't be shy or afraid to say what's on your mind. It is really important to feel free to express yourself. And that's possible at Brainport Eindhoven. Something nice will always happen if you are yourself and can help you make friends.
Also, get a bike if you don't have one. It's a good way to connect as well. A bike can help you connect with the people and the environment and make you experience the real authentic local life.
Can Brainport Eindhoven be your forever home?
Why not! the region has all the ingredients you need to have a nice life. Brainport is very nice, and it's also very well connected, and it's basically in the heart of Europe. Life is comfortable here; career opportunities and the work culture are also good. Having a great work-life balance and expressing yourself are also possible here. So, yes, it has it all, and I could see myself here for a while.
"...the region has all the ingredients you need to have a nice life."
Tips for further exploration
Discover more of this European tech hub.
Check out the other stories