---
Close
Close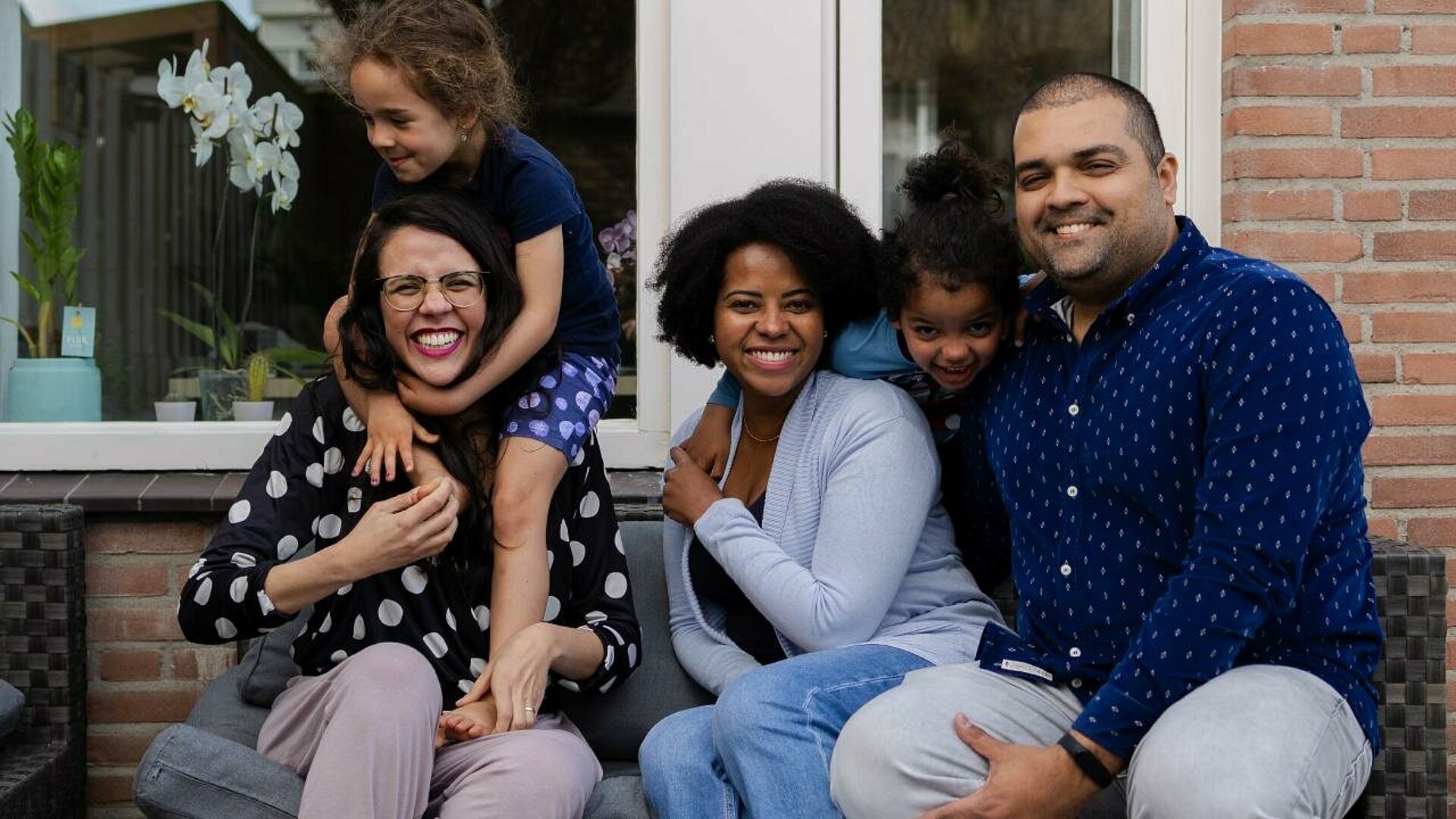 Geise: Home is acceptance
Home is where the heart is
Meet Geise, a 37-year-old molecular biologist from Brazil. Geise and her family (husband and child) moved to Brainport Eindhoven in the Netherlands, looking for a better life and professional opportunities. And while their journey trying to settle in the region was slow, Geise can now say she feels right at home in the region. Like they said, slowly but surely. Read more about Geise's story and discover why Brainport Eindhoven is more than just a job in tech, it's also a place where families can form a new home.
What is home?
A home is where we feel comfortable, welcomed, and respected. I see it as if we have those three elements; you can feel at home anywhere.
Why did you move to Brainport Eindhoven, and how long have you been here?
My husband got a job offer, and we felt it was a great opportunity. Our son was still young, and the move seemed like the right thing to do. We moved here 3 years ago, and we first lived for 2 months in Eindhoven while trying to figure out what was best for us. Then we moved to Veldhoven to our home and have been there ever since.
"It's a calm place to live, and my son is really happy here. We feel very welcome where we go, and people are really polite to us."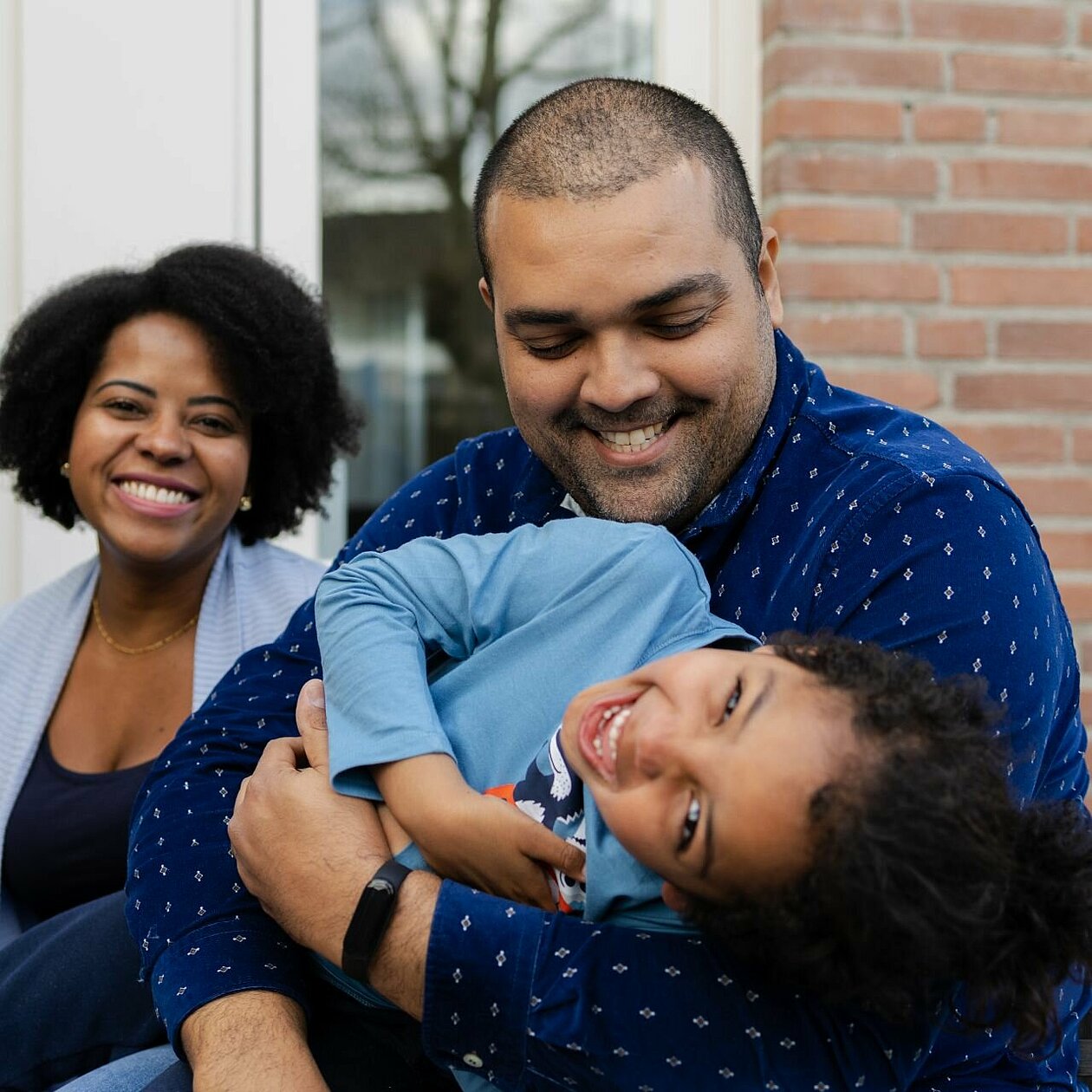 What makes you feel at home in Brainport Eindhoven?
It's a calm place to live, and my son is really happy here. We feel very welcome where we go, and people are really polite to us. Now we also have a lot of friends because there is a big Brazilian community here in the region. So, it's good that we have a social life and feel more familiar with our surroundings. Because that makes us feel more welcome, and that means that we feel more at home.
How long did it take for you to feel at home, and what did you do to achieve it?
For us, it took around 2 years to feel at home in the region because of Covid. Knowing the place you live in and the people that live around you or who visit the same place as you makes it more comfortable, and we couldn't do it when we arrived.
But now, I go to the gym, take my son to school, and join events by ESI, things we couldn't do during Covid. Now we are visiting some other places around here, like museums and parks. And I know I am at home because I can go for a walk in my neighborhood, and I don't need to use Google Maps anymore!
There's a saying that goes, "Home is where the heart is," where is your heart here in the region?
At my home because it is where I have everything I love. It's the little nest I built with my family in this new country. It's where I have my plants and put everything the way I like it. It is my safe space, a comfortable place for me. It's also where my friends and I come together and where I have my family at the end of the day. We enjoy staying at home a lot, hosting barbecues, and preparing meals. I have great neighbors around here also that are really friendly to us. And our home was our refuge when we arrived and didn't know anyone, now it's where we invite our friends and create memories.
Have you met other people with a similar journey as yours?
Yes, when we arrived, we discovered that our neighbors were also a Brazilian family. Because we met them during Covid, it was like they were sent from heaven because they helped us to pass through it. They were there to help us with questions about our new life here, how to integrate, what to do, and where to go. Also, our Dutch neighbors might not have gone through the same journey as us, but they're really friendly and always trying to help us. So, we really appreciate that because it made us feel welcome sooner.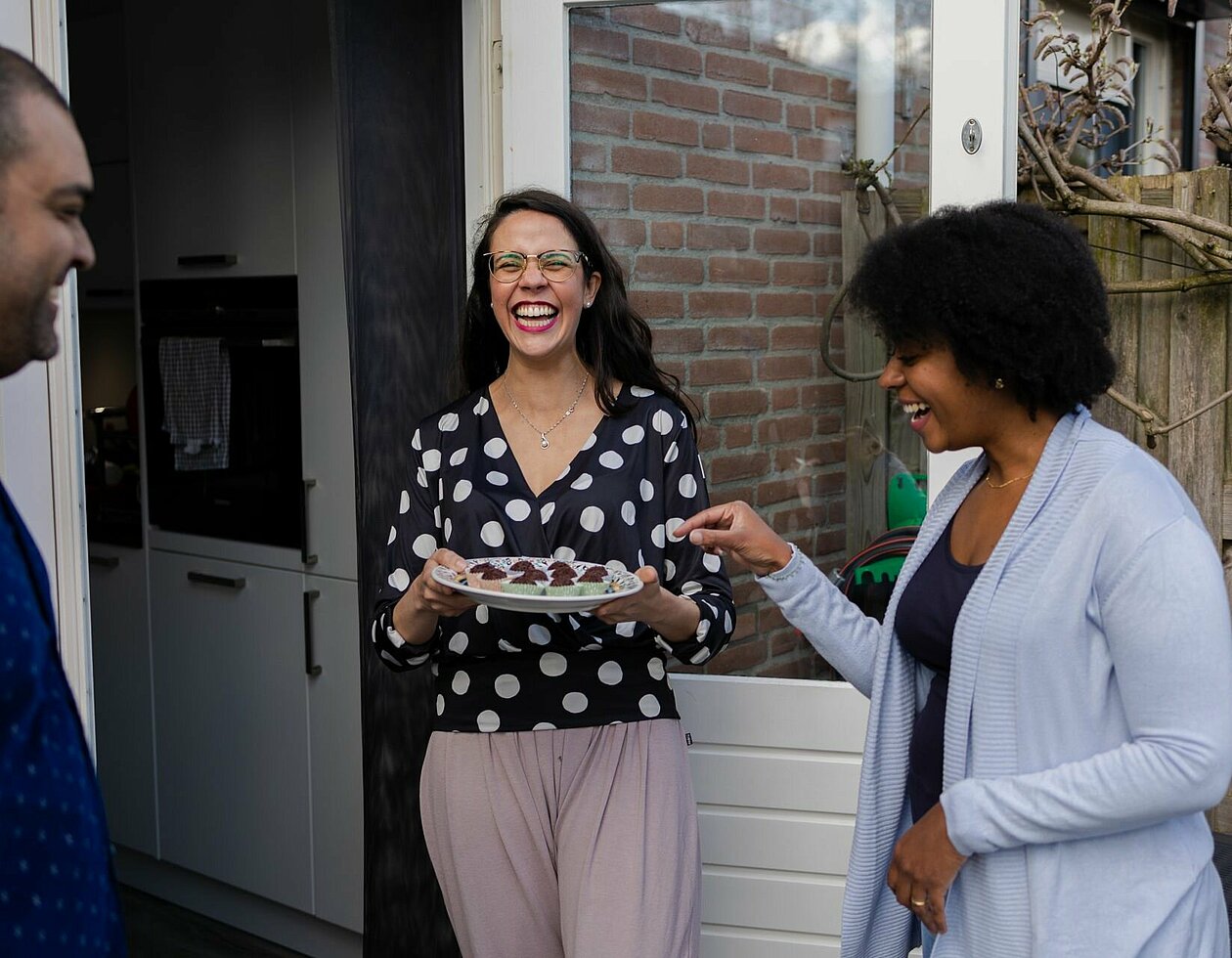 Do you have a special memory or story of your arrival at Brainport Eindhoven?
One of our first memories of feeling at home in this new place was discovering we had Brazilian neighbors living next door. They received a package from us, and when we went to pick it up, we were first talking in English, then they saw my husband's name in the box, and they started speaking Portuguese. 'Ohh, are you Brazilian also? Yes! Oh, okay, come in!'
And it was also nice because they also have a child almost the same age as my son. And they are not our neighbors anymore, but we are still friends. And as I said, it was perfect timing because, at the moment, it was not possible to meet anyone. After all, everything was closed. So when we found them, we had someone to talk to and someone to spend time with it.
Did you need convincing to move here? What happened when your husband got a job in the region?
Definitely because when he said, 'I'm having an interview for a position in the Netherlands,' I was like, wow, the Netherlands...I mean, I never thought I would ever live there. So I said, okay, let's check and research how life in the Netherlands is.
We then saw it was a good place for kids and to raise a family. It's also a place with a lot of opportunities for everybody, and it's also a region with many international companies. And I realized then that it would be a good idea and place to go.
"As I have a child, Brainport is a perfect place for kids, you know, they are really free here, and everywhere you go, you can find a place for a kid to play."
How can others feel more at home in Brainport Eindhoven?
Search for things you like to do, for something you are familiar with. Try to find food or a restaurant that reminds you of home. Because it's important to have some references. If you come to a completely different place, sometimes you feel lost. So, search for things that you like to do and try them here. When you meet people or places that are comfortable for you or that remind you of something you are used to, it's easier for you to feel at home.
Is Brainport Eindhoven your forever home?
Forever is a long time, but for now, it is. I think that it's a really calm place. As I have a child, Brainport is a perfect place for kids, you know, they are really free here, and everywhere you go, you can find a place for a kid to play. Yeah, it's a small country, but you can travel around easily. And you can go by bike to a lot of places. And the most important thing is that people here are really welcoming to expats, which I appreciate the most.
Tips for further exploration
Discover more of this European tech hub.
Check out the other stories