---
Close
Close
EFFECT Photonics secures a €38 million investment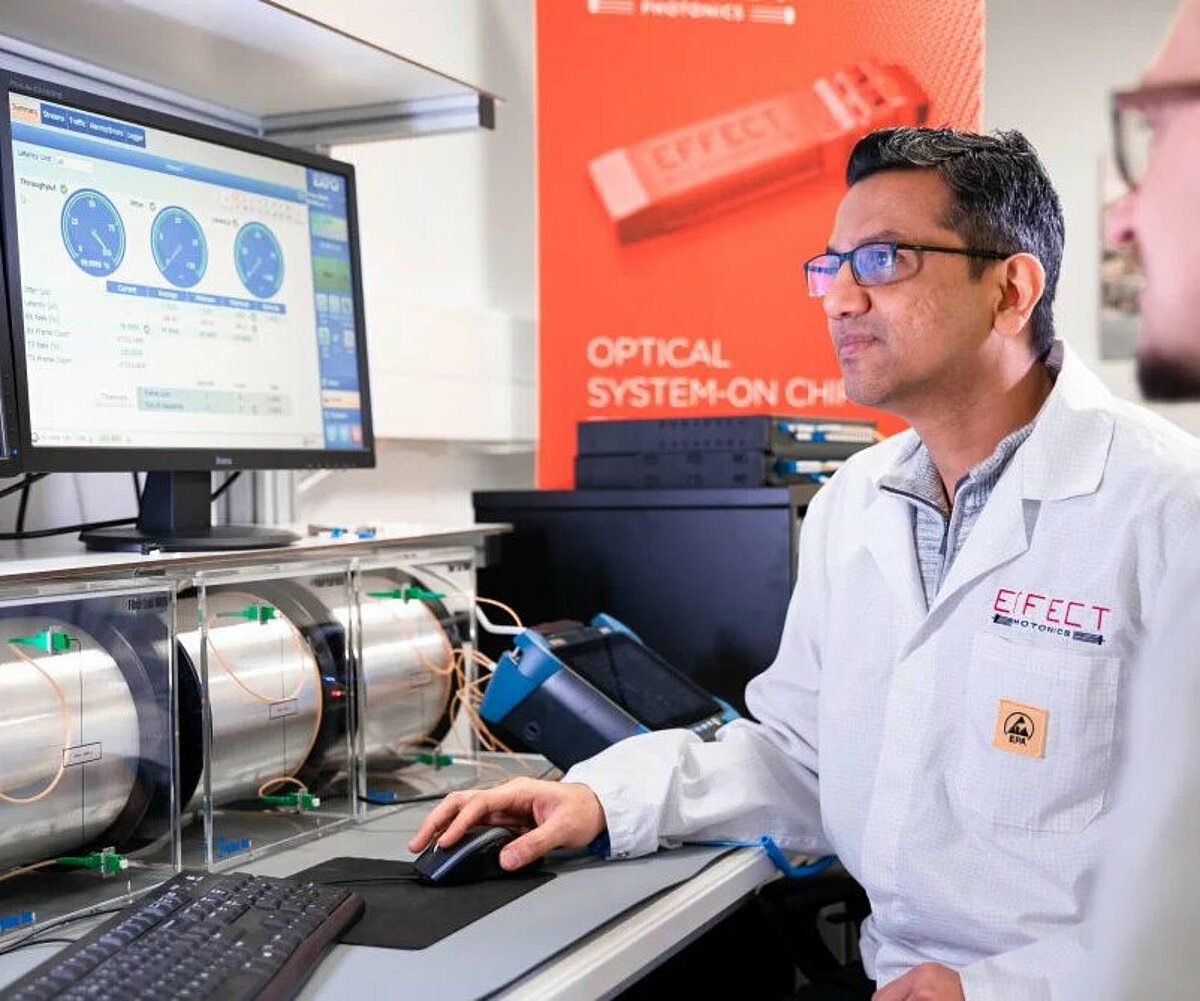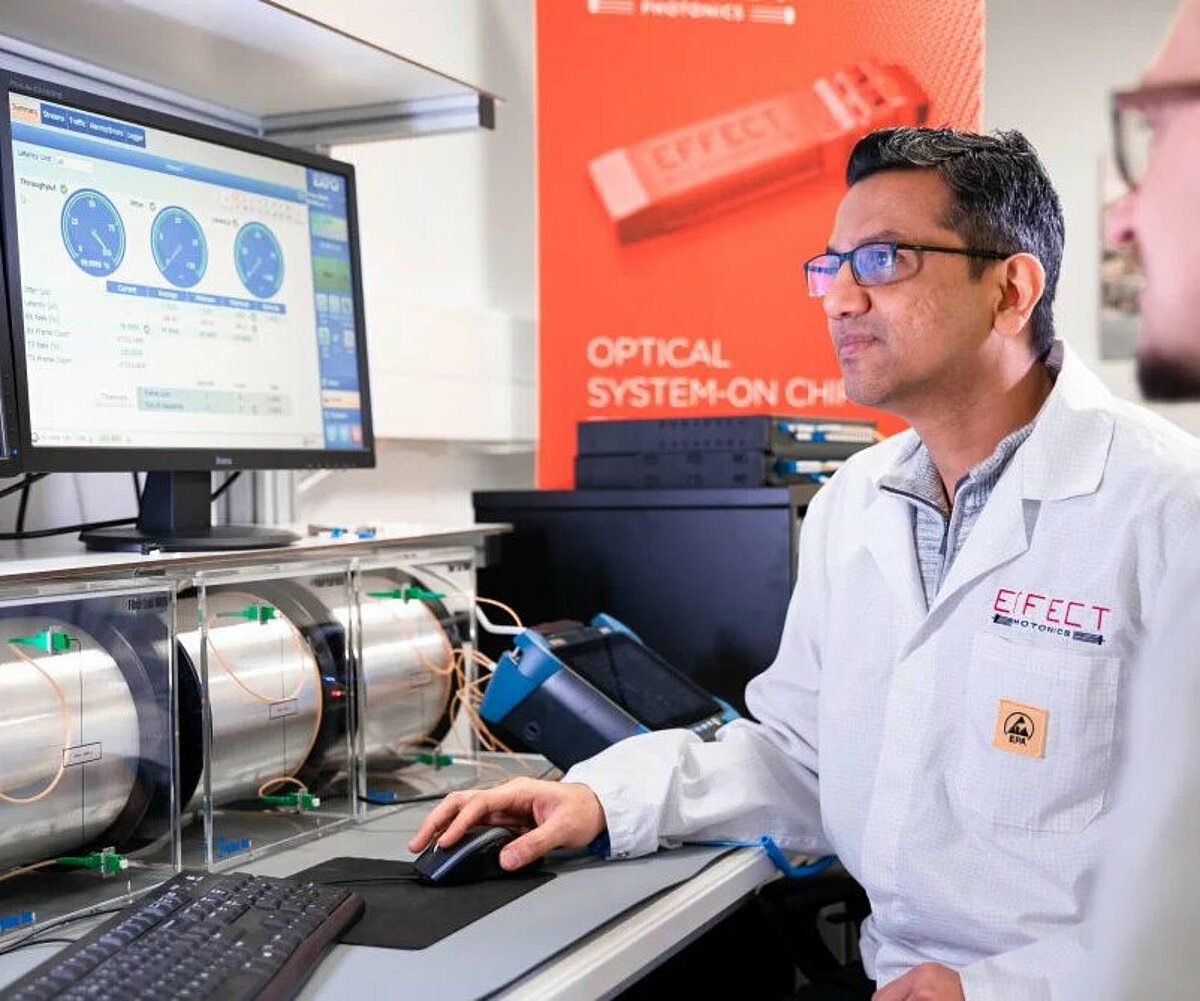 EFFECT Photonics, a leading developer of highly integrated optical solutions, has secured an additional €38 million ($40 million) from a group led by Invest-NL and Innovation Industries, along with other existing investors. This investment aims to enable the company to accelerate product development and fuel go-to-market initiatives related to its optics technology. Two years ago, EFFECT was already funded with 31 million euros.
With this additional funding, the company can continue its mission of making its products affordable and available in high volumes to address the challenges posed by 5G networks. EFFECT Photonics is a former winner of Innovation Origins' Gerard & Anton Award.
The new investment comes as the demand for bandwidth and faster data transfer capabilities is increasing, making highly integrated optical solutions increasingly important. EFFECT Photonics is using its field-proven digital signal processing and forward error correction technologies and ultra-pure light sources to develop compact form factor solutions with seamless integration, cost efficiency, low power, and security of supply.
Roberto Marcoccia, CEO of EFFECT Photonics, expressed his gratitude for the support: "We're thankful to Invest-NL, Innovation Industries, and our other existing investors for their continued support and confidence in EFFECT Photonics' mission and products. This investment positions us well to advance our portfolio of integrated optic solutions that will reshape the future of communications and positively disrupt the status quo."
Gert-Jan Vaessen, Fund Manager of the Deep Tech Fund at Invest-NL echoed this sentiment: "Invest-NL's Deep Tech Fund is established to support companies with innovative, complex technologies focusing on future societal challenges. Our investment in EFFECT Photonics is within that goal."
Nard Sintenie, Partner at Innovation Industries, also shared his enthusiasm for the company's plans: "Innovation Industries is excited to offer our continued support of EFFECT Photonics. We are impressed by the company's plans for future growth and innovative product portfolio, which is forging new grounds in offering the lowest power per bit."

EFFECT Photonics' Mission
EFFECT's CTO Tim Koene recently explained to Innovation Origins that his company had to change its business model. This was partly due to the chip shortages everywhere, with big companies gaining more power and setting the bar extremely high. "We have had to change our business model. Running our own factory is no longer an option. To meet demands, we have to cooperate with the biggest factories in the world." EFFECT Photonics thus, with pain in its heart, said goodbye to in-house production. But, Koene adds, "the reorganization is the starting signal for another growth spurt."
"Reorganization is the starting signal for another growth spurt."

Tim Koene, CTO of EFFECT
EFFECT Photonics is a highly vertically integrated, independent optical systems company that seeks to address the need for high-performance, affordable optic solutions driven by the ever-increasing demand for bandwidth and faster data transfer capabilities. Their mission statement — "Where Light Meets Digital" — serves as a reminder of the company's commitment to using their technology to make data transfer more efficient.