---
Close
Close
Brainport Eindhoven: from health crisis to innovation in medical technology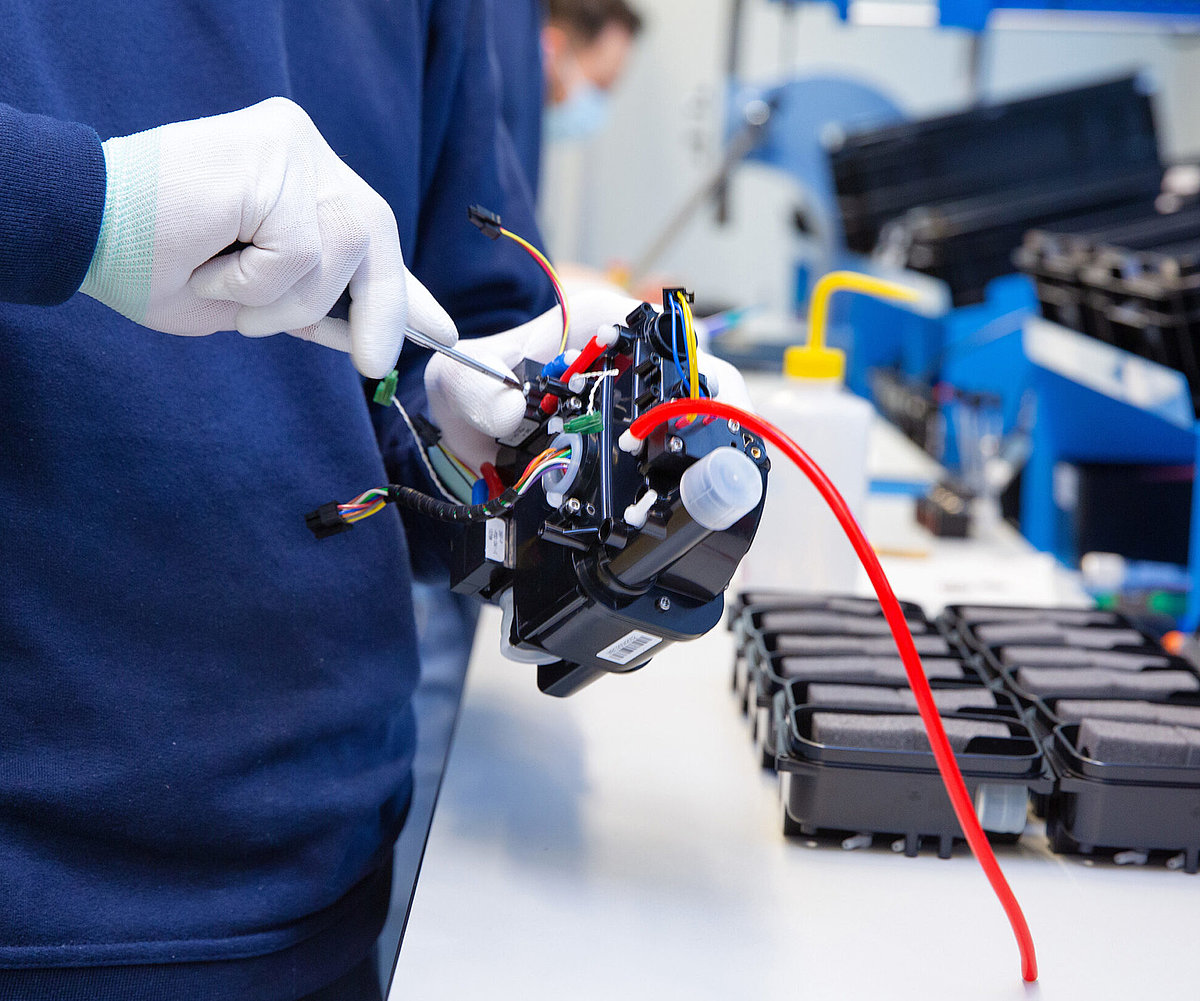 The most innovative ideas and most powerful partnerships often emerge during crises. This certainly goes for Brainport Eindhoven: Europe's top technology region. In Brainport, situated in the south of the Netherlands, you find a complete and unique high-tech ecosystem that is known for its unparalleled innovative strength and its integral and multi-disciplinary way of working. More than once, technological boundaries were pushed in Brainport Eindhoven to provide answers to complex challenges. This is also the case during the global health crisis we are currently facing caused by the corona virus. The examples in this document illustrate how the ecosystem functions in practice and under pressure to develop ventilators.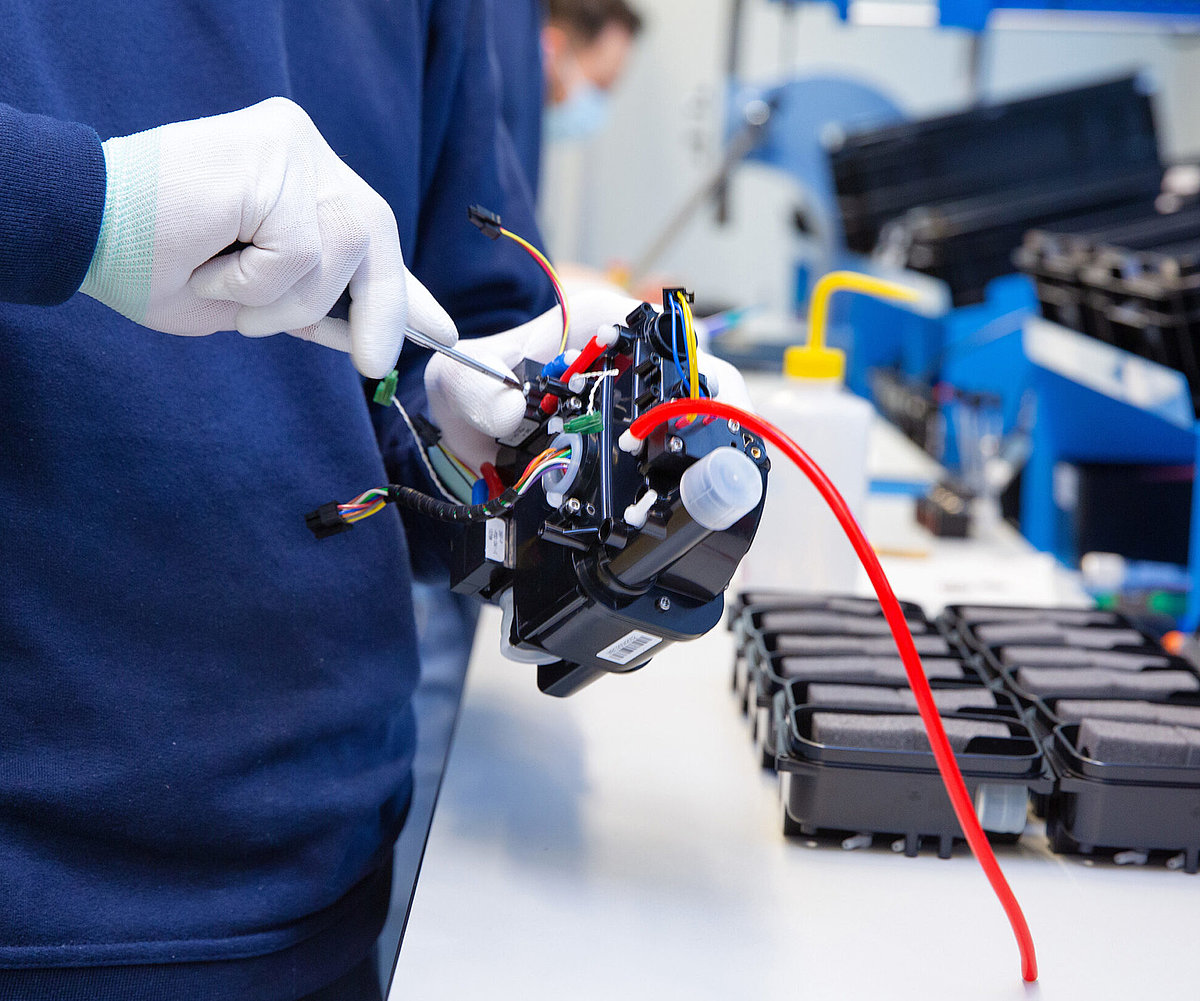 Philips ramps up production of critical health technology products with help of contract manufacturers
Philips is a global leader in health technology and a renowned name when it comes to respiratory equipment. Together with its contract manufacturers it recently increased the production of certain critical care products and solutions to help diagnose and treat patients with the new coronavirus disease (COVID-19). Philips' goal is to produce 15,000 simplified ventilators on a weekly basis together with trusted third-party suppliers.
Ventinova Medical: rapid upscale of innovative high-quality ventilation equipment
In 2008 Brainport company Ventinova Medical marketed its disruptive technology that uniquely controls both the inspiratory and expiratory phases of patient ventilation, which has proven to offer several clinical benefits. The patented FCV®-technology is a global premiere. Together with among others development- and production partner Unitron the company scaled up its production from ten to tens of devices per month in assignment of the Ministry of Health, Welfare and Sport. The company was supported by the economic development agency of the Brainport region, Brainport Development and the Ministry of Economic Affairs to speed up obtaining work capital. This drastically reduced the time-to-market.
Demcon and the strength of the supply chain: 500 basic IC ventilators at breakneck speed
Brainport company Demcon normally develops a single module for respirators but is now building simplified total ventilators for ICs at breakneck speed. In order to do this, the company uses the strength of the Brainport supply chain. Several companies contribute: VDL supplies milling and sheet metal work, Tbp Electronics tests printed circuit boards at the Brainport Industries Campus and electronics group Neways has also agreed to cooperate. The cooperation allowed Demcon to develop, produce and test a system that is suitable for the ventilation of corona patients in ICs within a month. On April 23rd, the first of over 500 breathing systems were delivered.
"After we made a national appeal for help in realizing the DemcAir, more than 100 relevant companies replied. The majority of these companies are situated in Brainport Eindhoven. The mutual trust among Brainport companies is enormous, there is a lot of trust and openness towards each other. Everyone is willing to go the extra mile and develop the equipment at breakneck speed."
Mobile units equipped with CT Scanners for global global capacity problems caused by corona
Brainport company Expandable Healthcare redesigns see containers to mobile CT-units in which corona-patients can be examined. This offers a direct answer to the acute global demand for additional research capacity. The containers are shipped to countries all over the world. The company collaborates with multinationals such as Philips, Siemens and GE healthcare. Expandable Healthcare designs and produces the units, the health companies provide equipment.
Flexible collaboration in supply chain leads to rapid massive production of open source ventilators
A unique partnership between high-tech system supplier NTS, Canon, ASML, CCC-engineering and start-up Stogger resulted in the serial production of open source 'invasive mechanical ventilators' named VentilatorPAL Pro within a month. This basic equipment offers an immediate answer to the ventilator shortages and relieve the pressure on the ICs. All partners showed enormous agility, the regular collaboration in the supply chain was shaped differently: ASML helped its supplier NTS with acquiring parts and Canon offered NTS additional assembly capacity. An excellent example of how Brainport partners find each other when they see interesting cross-overs between Life Science, Health and High-tech Systems and Materials (HTSM).
Brainport Eindhoven: fertile breeding ground for med-tech and life science and health
Complete high-tech infrastructure in close proximity. World player when it comes to precision technology and system integration.
Strong and complete high-tech cluster that consists of global tech (health) leaders such as Philips and GE but also of state-of-the-art research- and educational institutes, highly innovative SME, promising start-ups and a wide range of contract manufacturers with a proven track record in health that know how to find each other flawlessly.
Excellent public-private collaboration. Stimulating, supportive and collaborative government.
Technology collaboration, open research platforms, open supply chain and willingness to take shared risks shortens time to market.
Co-creation between companies and knowledge institutes and cross-pollination from others sectors and fields characterises Brainport. Moreover, when it comes to med-tech Brainport Eindhoven excels in combining clinical, academic and biomedical engineering expertise. They all develop from the perspective of the end-user.
Flexibility and short communication lines. Ability to rapidly scale up from prototype, to series by unique collaboration in the supply chain: high-mix, low-volume, high-complexity.
"A complete high-tech infrastructure on a relatively small scale such as in Brainport Eindhoven and short communication lines, trust and the willingness to make a difference when it comes to societal challenge enables this way of collaboration."
How we help
Do you want to learn more about the Brainport Eindhoven high-tech ecosystem? Or do you have any questions? Then please feel free to take a look at our website or contact us as at any time. You can reach us by sending an e-mail to Fancy van de Vorst, Business Developer at Brainport Development.