---
Close
Close
Cleanliness is an enormous challenge
Marcel Kouters is a Mechanical Design Engineer at NTS-Group, a Dutch company specialised in high tech opto-mechatronic systems headquartered in Eindhoven.
In his role he is responsible for the entire technological product development process during projects. He is an expert in the field of cleanliness. An extremely diverse subject as the degree of cleanliness varies per production process and field. At NTS-Group for instance you can find an ultra-modern clean room that measures 900 square metres.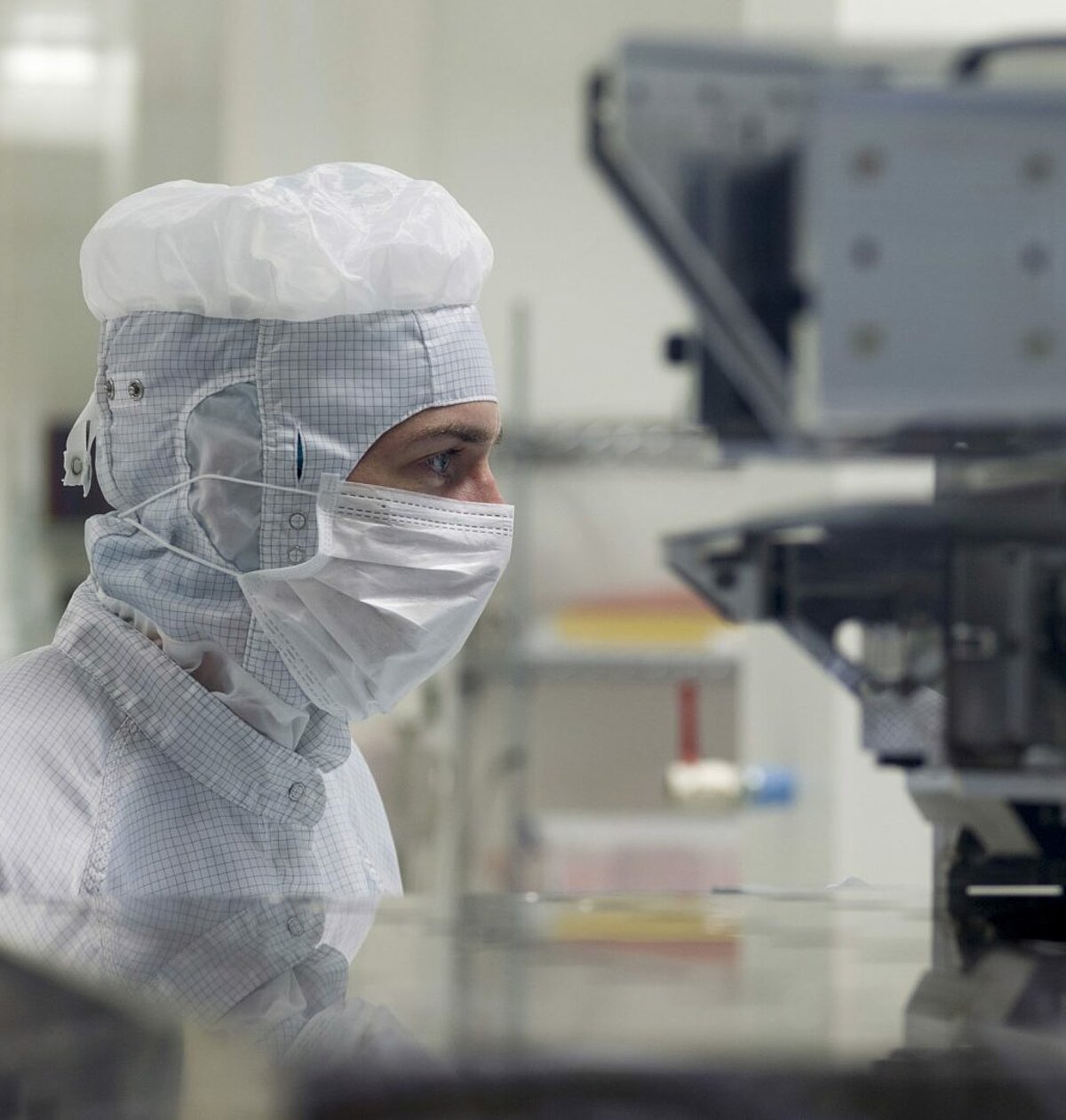 The NTS-Group is specialised in developing, manufacturing and assembling high-grade opto-mechatronic systems, modules and components. The company operates in The Netherlands, the Czech Republic, Singapore, China and Silicon Valley. NTS-Group enables its customers to achieve shorter lead times and to deliver competitively priced, high-quality machines. In this way the customers can concentrate on their core business.
Cleanliness is a subject that is pertinent during the entire high tech development process from design to production phase. Marcel Kouters knows all about the importance of clean design. He obtained a master in mechanical engineering and specialized in mechanics of materials at Eindhoven University of Technology. After his graduation he worked for ASML and TNO where he performed applied research on use and properties of materials for companies and other knowledge institutes.
Think about contamination during each step you take
At this moment Marcel is working on the development of clean products as it is an important subject to many of NTS's clients. "You have to think about cleanliness during each step you take," says Marcel. "When designing a part of a machine, at the same time you have to think about how you can take it apart so that it can easily be cleaned. The definition of cleanliness varies per setting and product. At NTS "clean" generally speaking means "almost no grease, dirt or particles detectable" but this is strongly customer or application dependent. Therefore, NTS has different ISO classes of cleanrooms available."
Making sure everything is clean is an enormous challenge
Each day Marcel works on the subject: "When I design something that cannot be cleaned well enough, the final product can fail in its functioning. Furthermore, contracts and agreements with all suppliers have to be very clear. How do you do that? How do you audit the quality? Does each part need to have a passport? You have to think about that constantly and make sure your documentation is ok. This is important not just for the purpose of cleanliness but also because of safety concerns or European compliance regulations, such as RoHS and REACH. Making sure everything is clean, is an enormous challenge."