---
Close
Close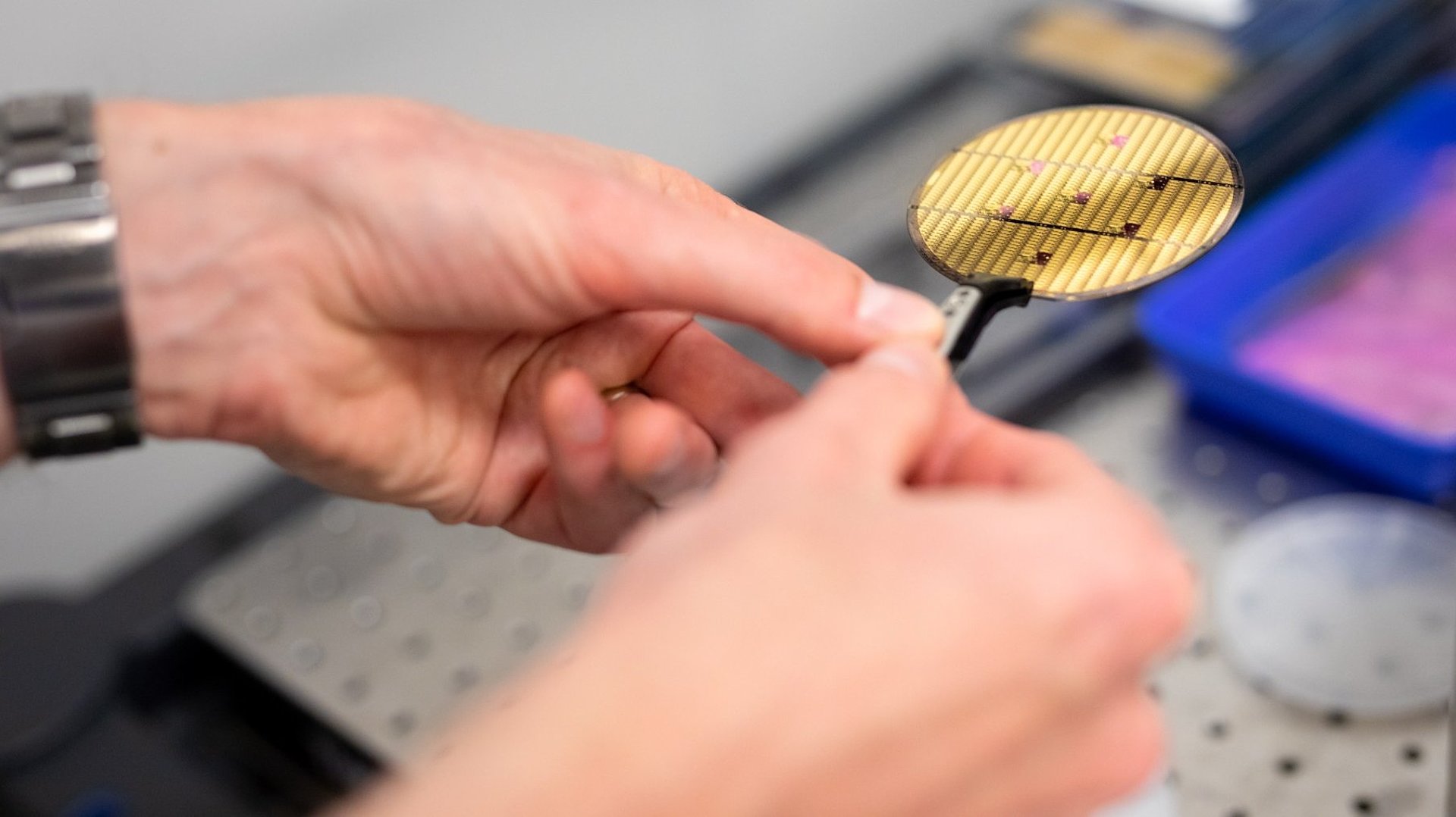 Technical Software Engineer
Imagine you...living in the Dutch Brainport Eindhoven region, working on the latest and most advanced software in the field of photonics as a technical software engineer at Effect Photonics. The applications you encounter often require a specific solution that has never been invented before. In close cooperation with your expert colleagues, you come up with new solutions that you implement in software and apply in practical situations or innovative products.
Brainport Eindhoven and Effect Photonics
The Brainport Eindhoven region is home to some of the most sophisticated technology en software companies in the world. Effect Photonics is part of this innovative ecosystem. We develop high-quality photonic chips that might drive the next generation of innovative and complex products that the Dutch high-tech industry is known for. Effect Photonics offers international talent the best possible career opportunities, challenging job content, a lot of educational possibilities and an excellent work-life balance.
About this job
What you will do
Realise innovative solutions using various programming languages such as JAVA, C++ , C#, .NET
Be part of projects in various sizes that work on projects in various fields like: mobility, energy, food, sustainable production, high tech and the medical field
In a lot of cases you will be working in scrum teams
Use modern tools for requirement management, version control, continuous integration, issue tracking and test management
What you bring along
A Bachelor's or Master's degree in (Technical) Information Technology, Computer Science, Electrical Engineering (direction embedded), Applied Physics or a similar direction
At least two years of relevant experience in a similar position
Knowledge of one or more programming languages such as JAVA, C++ , C#, .NET, OOP, Linux etc.
Fluency in English, in word and writing
The ability to learn new techniques, applications, tools, programming languages and operating systems
What you can expect
Interesting world-wide projects
An ambitious and open and pleasant work environment where you can feel the tech vibe
In some cases, immediate employment on a permanent contract
Lots of room for and guidance in technical and personal development
Competitive salary and excellent benefits
This is us!
EFFECT Photonics delivers highly integrated optical communications products based on its Dense Wavelength Division Multiplexing (DWDM) optical System-on-Chip technology. The key enabling technology for DWDM systems is full monolithic integration of all photonic components within a single chip and being able to produce these in volume with high yield at low cost. With this capability, EFFECT Photonics is addressing the need for low cost DWDM solutions driven by the soaring demand for high bandwidth connections between datacenters and back from mobile cell towers. Headquartered in Eindhoven, The Netherlands, with additional R&D and manufacturing in South West UK, with sales partners worldwide. EFFECT Photonics is a young, dynamic and ambitious international company with an absolute passion for developing cutting edge photonic technologies.
Brainport Eindhoven
Living in Brainport Eindhoven means living in a genuine high-tech hotspot that is home to an abundance of large and small companies that offer a great variety of technology and IT jobs. Moreover, quality of life in the Netherlands is high: schools are excellent, you find a wide variety of housing, top-notch healthcare, and all kinds of sports- and leisure facilities for yourself, your wife or husband and children. Settling in the region is simple. Both for inhabitants of the European Union as for talents that live outside the EU. Most international talents are settled and ready to start working within fourteen days.