---
Close
Close
The largest electric bus fleet in Europe operates in Brabant
The largest electric fleet of buses in Europe operates in Eindhoven. Read all about this unique collaboration between Hermes and VDL.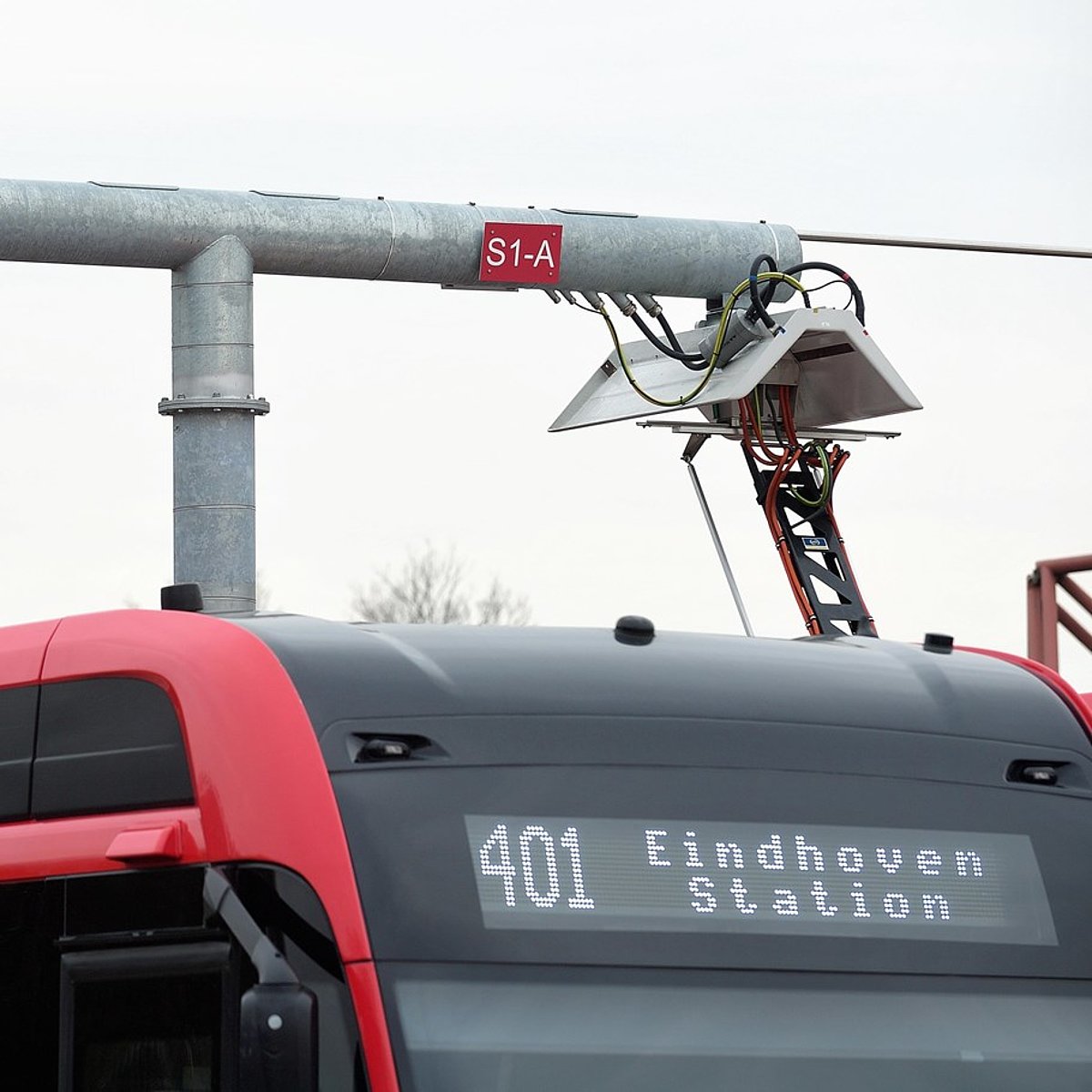 Hermes and VDL Groep are responsible for a technical masterpiece in Eindhoven: emission-free public transport.
In the Netherlands, the provincial authorities award public transport contracts to commercial companies. Quality of life in the cities is an important consideration when choosing a partner. In south-east Brabant, the Provincial Authority of North Brabant chose Hermes in partnership with VDL Groep because they were the only bidder capable of offering a zero-emissions solution. This unusual combination of an experienced transport company and an international, family-run industrial business has turned out to be a golden duo for cleaner air in Eindhoven. The first innovative electric buses drove through the streets of Eindhoven on 11 December 2016. Since then, the VDL Citea SLFAe, an 18-metre bus, has attracted huge international attention. Each week, government delegations and commercial businesses visit Hermes and VDL's living lab to marvel over this zero-emissions project.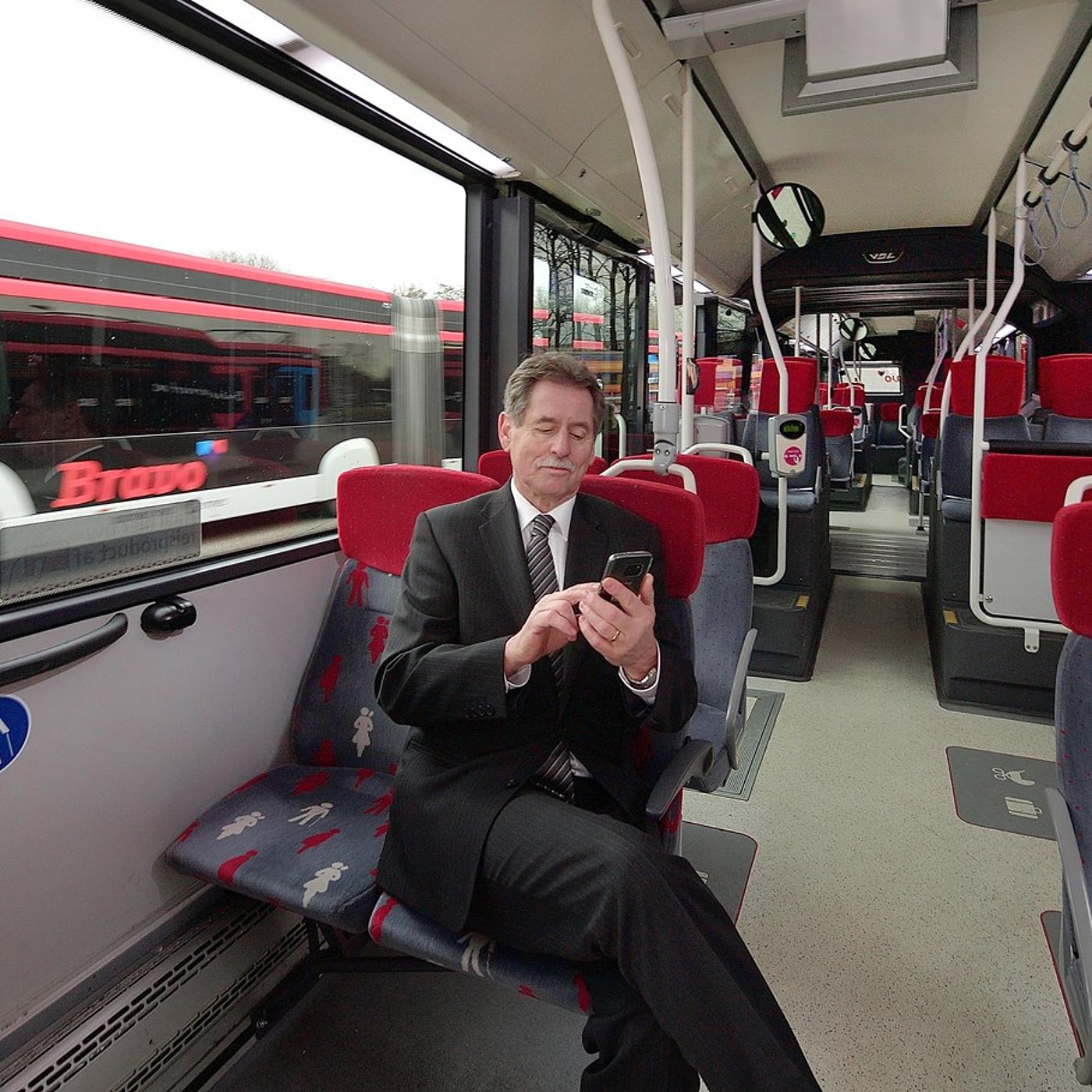 Clean air and low noise
Future-proof and sustainable mobility for people, society and the environment - that is the mission of Transdev, the parent company of Hermes. "We and VDL took the plunge and decided to put 43 electric buses into operation simultaneously for the new service", says Juul van Hout, the Managing Director of Hermes, with some pride. "Innovation and comfort go hand-in-hand. The buses are not only clean and extremely quiet; their appearance is racy, like a subway train, and they are equipped to the same high standard as long-distance coaches. Both travellers and the bus drivers are enthusiastic and the positive effect on CO2, NOx and PM emissions is huge." Although we obviously had some minor teething problems, our drivers and mechanics worked together effectively to keep everything under control. "With some modifications and further development, we have succeeded in keeping to our schedule from the very beginning."
Plenty of challenges
The charging infrastructure was the main challenge. A new 10,000 megavolt-ampere (MVA) network was required for recharging the buses' batteries. The next step was to transform 10 MVA to 400 volts. And everything had to fit within the confines of the existing site and buildings! Van Hout: "Nobody in the world had any experience with a project of this nature. What range would the buses have? An electric bus must never be allowed to run out of power on the road because it cannot be towed. We made all the modifications that were required in collaboration with VDL and Heliox."
Drivers
The success of the electric bus service is largely due to the drivers, says Juul van Hout. "They were accustomed to driving diesel-powered buses so they had to learn how to adapt to the electric drive system. That requires a completely different set of skills. They now compete with each other to see who can return to the depot with the greatest amount of charge still in the batteries." And the drivers also had to make an extra effort in another area, he tells us. "Eindhoven is full of international students, business people and tourists. So the drivers all learned to speak English in order to offer extra service. Students at Eindhoven University of Technology (TU/e) helped them achieve the required standard."
Pioneering
The software that was available for planning a bus service and creating timetables was only suitable for diesel buses. So VDL and Hermes developed their own software for this new application. The electric buses can operate for 3 hours before recharging is required. So a clever timetable had to be constructed to ensure that the buses relieve each other in good time without any adverse effects on passengers. Hermes' zero-emissions manager created an app that allows all the buses to be tracked remotely. This means that each bus has an on-board dashboard, which is replicated on a remote terminal. Van Hout: "Everything was developed in-house by our own people; that pioneering element makes the project even more special and challenging for everybody."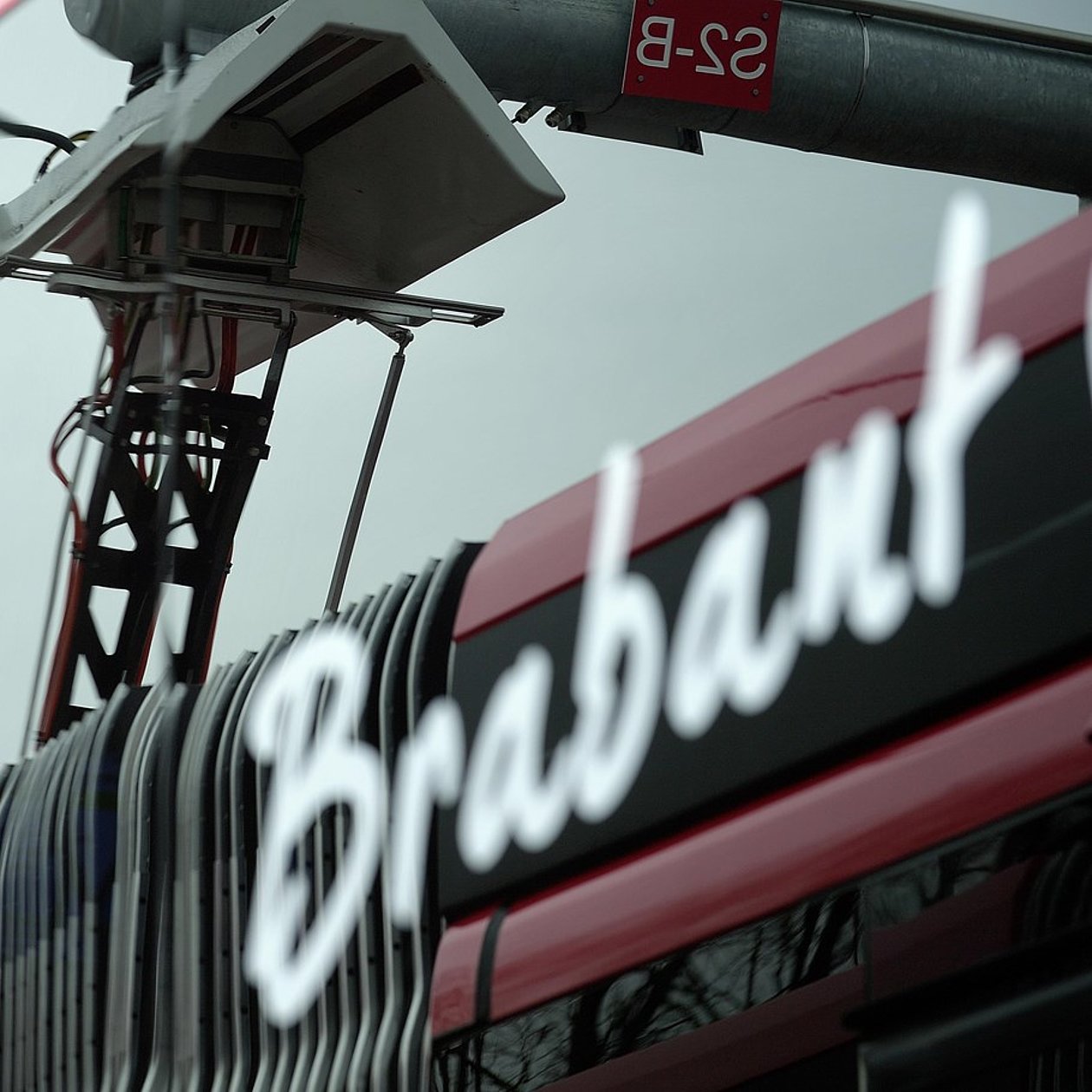 Wireless charging
Recharging takes place at Hermes' depot via a wireless pantograph system on the roof of each bus. There are 20 rapid chargers for use during the day, 22 slow chargers for use during the night and 2 mobile chargers for the workshop. Alternating rapid and slow charging keeps the batteries in optimum condition. The 43 buses are used on 7 premium public transport bus line services and run at a frequency of 8 to 14 buses an hour. Eventually, 203 electric buses will be put into operation.
Safety
Eindhoven is a very busy bus station (the third largest in the Netherlands). The bus stops are also crowded, as anyone who has got on or off a bus at Eindhoven Airport or the High Tech Campus can tell you. The buses are so quiet that you cannot hear them. An accident waiting to happen perhaps? Van Hout allays our fears: "Because they are so quiet, each bus has been equipped with a bell to warn pedestrians and cyclists".
From bus to legend
Was this an excessively costly investment? The buses are paying for themselves faster than expected. Van Hout: "They consume far less energy than their diesel counterparts and also wear more slowly." The introduction of electric buses in Eindhoven has been a fantastic project, both for the transport operator and city hall. It has led to a fruitful technological collaboration and a cleaner and quieter street environment. The project is of real benefit to quality of life in Eindhoven. Van Hout is visibly pleased by and proud of the enthusiasm of all his staff who have contributed to making this project such a success. The same pride is echoed by the driver on the bus and the way in which travellers use it. The bus is such a beautiful object that everybody handles it with loving care. Who would not want to drive (or be driven around in) this iconic model? The passengers also show their appreciation by travelling more by bus and sharing the details of this outstanding travelling experience on social media. The VDL Citea is already a modern-day legend in Eindhoven.
Last amended 11 November 2020.