---
Close
Close
Speeco makes custom bike handlebars using 3D printers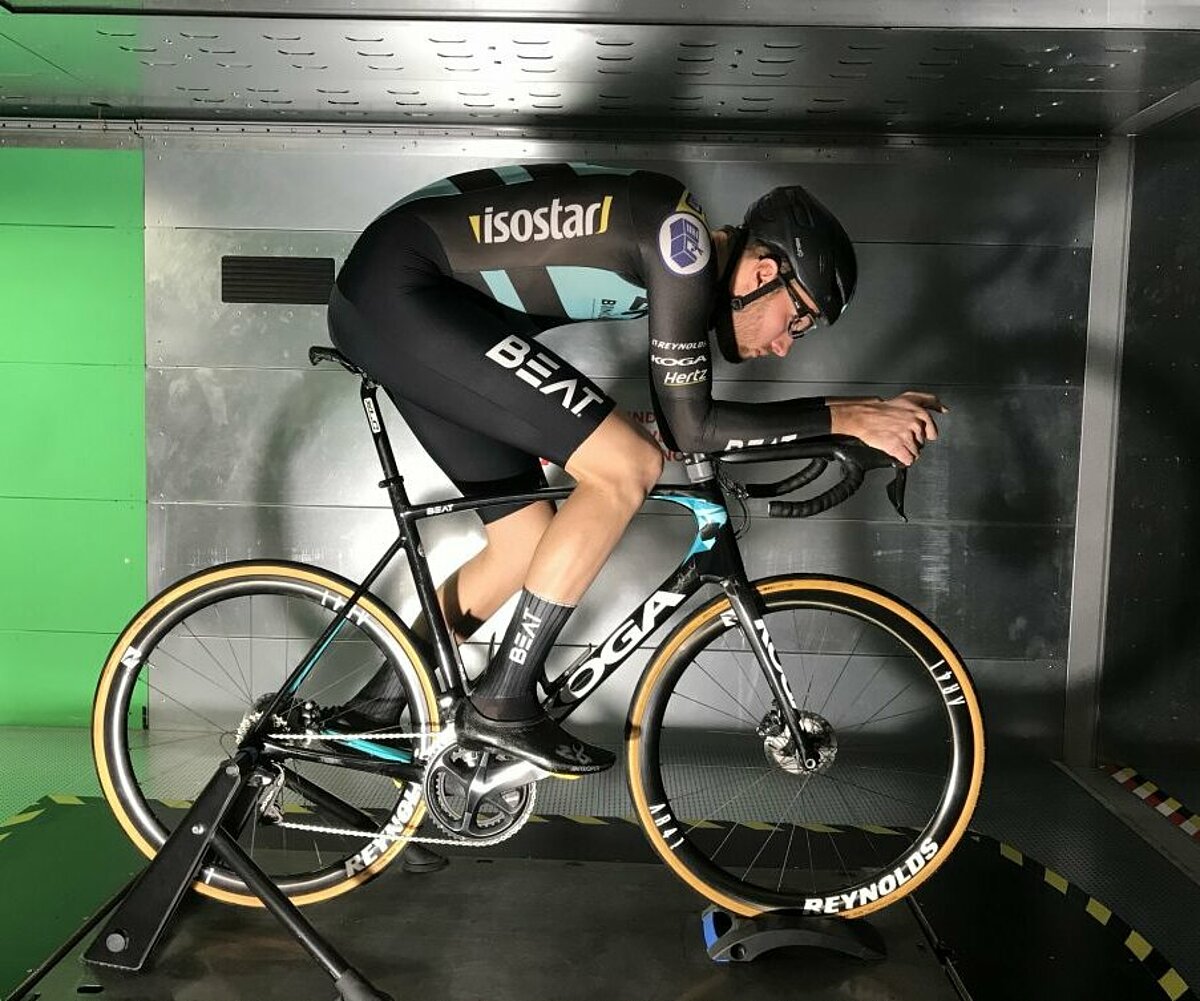 Dutch Start-up Speeco develops lightweight carbon fiber handlebars for cyclists. This increases the aerodynamics and offers more comfort and stability.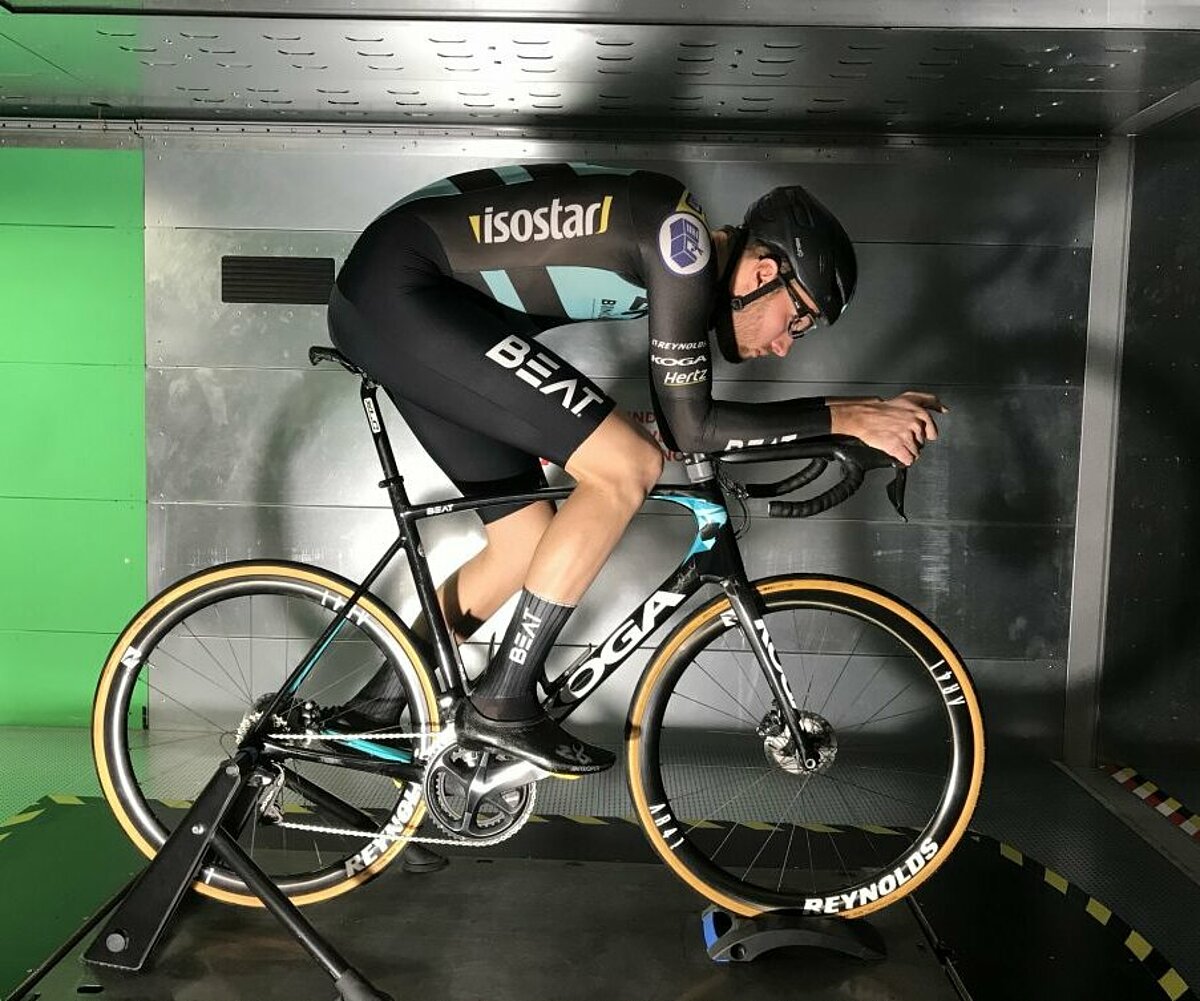 In a sports competition, thousandths of a second can make all the difference between winning and losing, especially in cycling. A handlebar that exactly fits the hands and forearms of a cyclist can provide comfort, added aerodynamics and as such, speed. With this in mind, Speeco manufactures custom-made handlebars. The handlebars made by the company, which was founded by two students from Eindhoven University of Technology (TU/e, The Netherlands), should shine at the Olympic Games in Tokyo next summer.
The bespoke handlebars from Speeco (which is now a rapidly growing company) are cheaper than those of its competitors. This is because the start-up works with a special technology. They use a 3D printer to make a mold based on the body dimensions of a cyclist and the bike. Using this mold, a handlebar is then made from carbon fiber, a light but extremely strong composite material. This means that the handlebar is made in one piece. "Which gives it more strength and aerodynamics," says Noah van Horen, co-founder of Speeco and also a cyclist. His partner Jules de Cock is a keen cyclist as well. That's where the idea for Speeco was born, as a solution to a problem De Cock himself had encountered.
From adjustable to fixed
Handlebars are also being custom-made nowadays, but this is entirely manual work and consequently very expensive. Their prices can be reduced because Speeco automates part of the manual work. This means that custom-made handlebars are now available to a lot more cyclists. That's a huge step forward for them, because they often cycle with an adjustable model at the moment. "These never really fit perfectly," says Van Horen. In addition, the handlebars are less stable due to the various hinges that provide that adjustability, which also reduces the aerodynamics.
Supply and demand
"There is a lot of demand for affordable, custom-made handlebars, but not that many companies make them," says Jules de Cock, co-founder of Speeco. Which gave Speeco the chance to experience substantial growth in the relatively short time of two years. "It is a conservative sport that requires all bikes to comply with strict regulations, that's why there is less room to innovate," says Van Horen. Speeco's current bike handlebars meet the stipulated requirements. The first enthusiastic group of cyclists, including well-known Dutch cyclists Marien Bogerd and Remco Grasman, have already bought the Speeco handlebars. "Now we just have to press on and convince the other – perhaps more cautious – group of cyclists as well," he says.
Customer first
Despite the corona crisis, the start-up is racing ahead. In addition to the handlebars for time trials, the students have now also developed a handlebar for triathletes' bikes. "We work entirely with the customer in mind," says De Cock. The cyclist's posture is measured in full and the builders listen carefully to what the customer wants. " This way, we build a handlebar that is completely fitted to the cyclist," says De Cock. This has led to a handlebar with a completely new design for triathletes.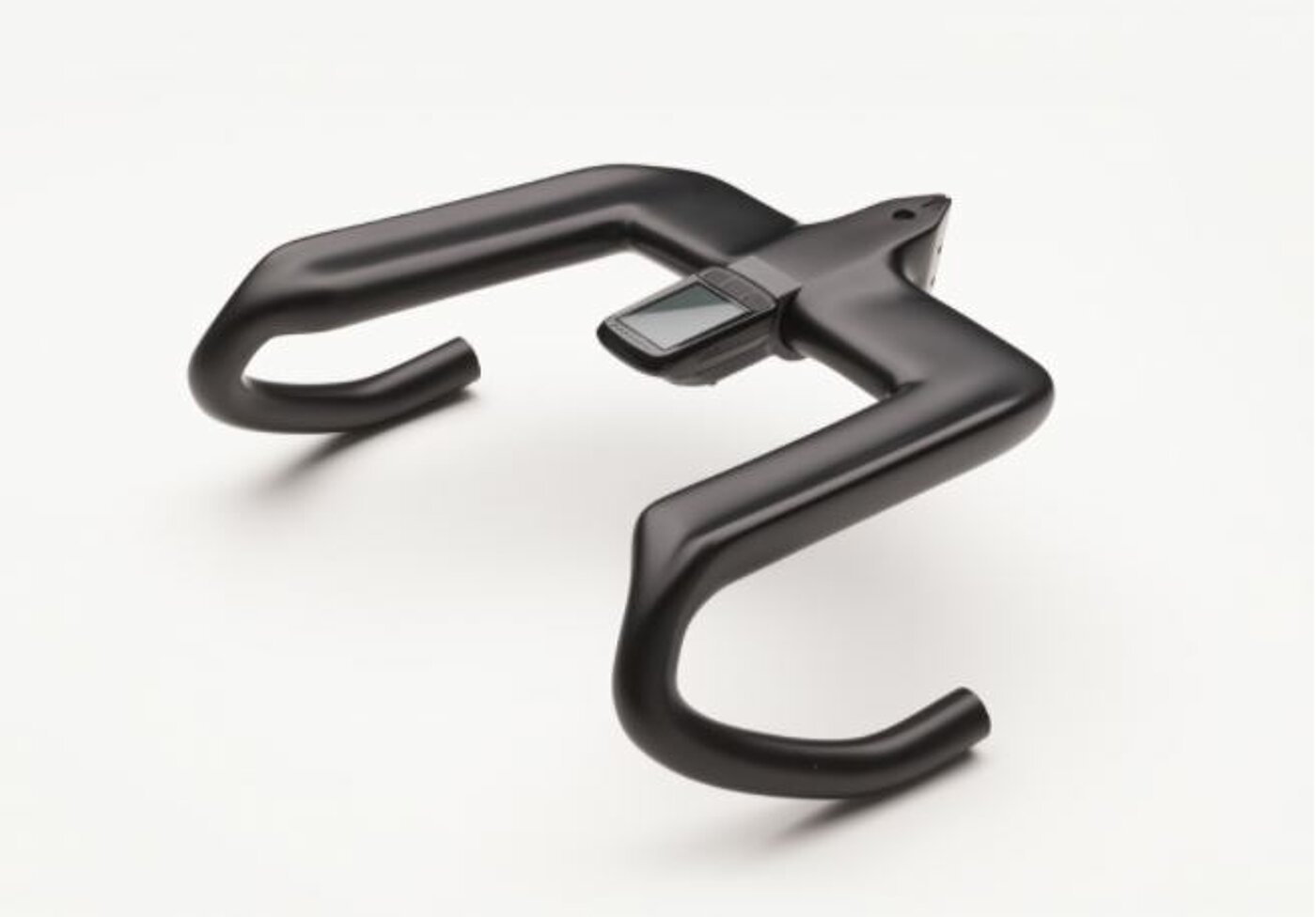 As an example, the students have cleverly integrated the holder for the water bottle into the handlebar. "On a racing bike, it has to be in a specified place, but in triathlons, it can be anywhere. Therefore, we placed the water bottle between the prongs of the handlebars," he continues. "This way a cyclist doesn't have to change their position to take a drink," Van Horen adds. "There is more room in triathlons than in racing to customize parts of the bike to your own needs."
Together with world champion Jan-Willem van Schip, the students also developed a so-called Aero-Breakaway-Bar (ABB). This is especially for cyclists who try to break away from the pack during road races. "The handlebar is extra long so the whole forearm is supported. This takes the strain off the shoulders making it more comfortable for the cyclist," says De Cock.
Setback
In spite of the successes, the corona crisis has also been then cause of several setbacks. "Cyclists who bought handlebars almost couldn't use them because all the races were canceled," he says. "As a result, we missed out on a lot of word-of-mouth advertising." They also had to deal with a loss in printing capacity for the molds due to the closure of the university. The students had a place for their business at the TU/e innovation Space, a community for entrepreneurial students on the Eindhoven campus. They could also use the 3D printers here. "But the campus had to shut down. We then had to arrange our own workspace faster than we expected," says Van Horen. Now, almost a year later, they are happy with their own office space.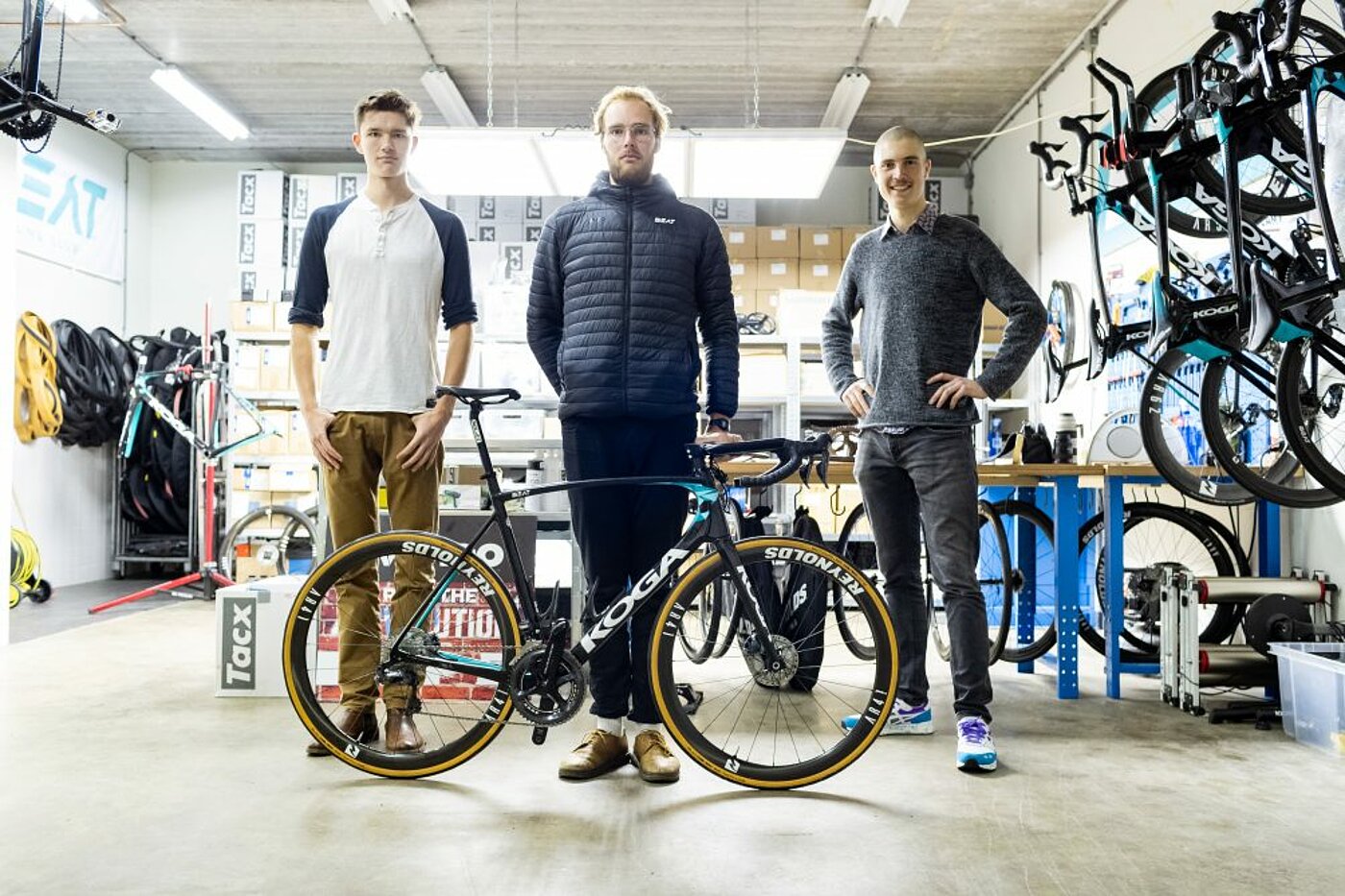 Tour de France
Needless to say, Van Horen and De Cock hope that their products will be seen at more major cycling races next year. "In cycling, races like the the Tour de France and Paris-Roubaix are pretty much the highest achievable events out there. It would be really cool if cyclists would ride there with our handlebars," says De Cock. In addition to cycling, the company is busy developing handlebars for other cycling disciplines, such as BMX, beach racing, track cycling and cross-country. De Cock: "We can optimize current manufacturing methods even further and use this know-how in other disciplines. Together with the customers, of course; their input is ultimately the most important thing."