---
Close
Close
Putting the pedal to the metal: The rapid rise and big ambitions of Additive Industries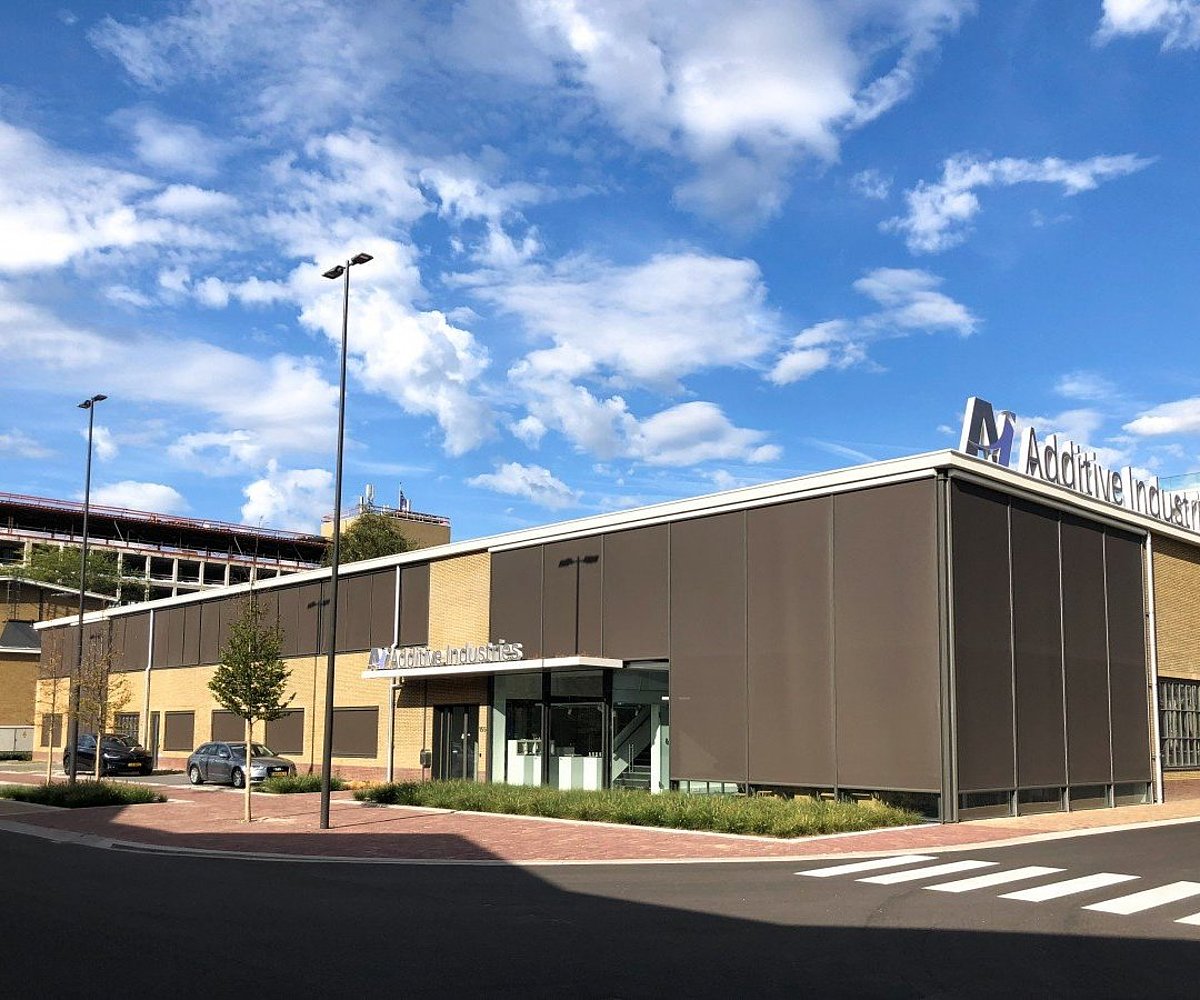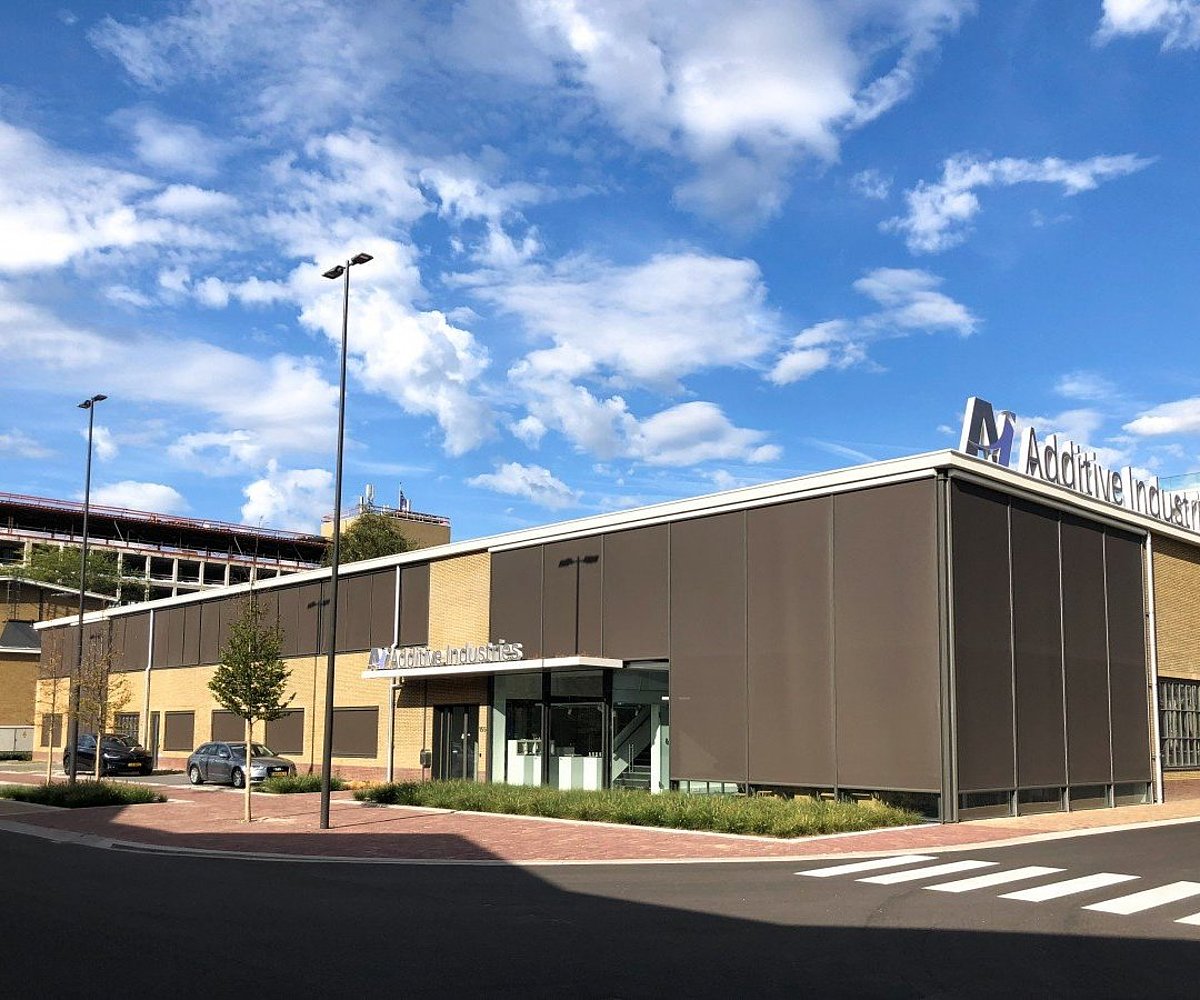 Kersten, who is CEO, describes competition in the industry as "very tough", saying that the business needs to double its scale every year in order to meet their goals. "When Jonas and I set up the company, we had the ambition from the start to build a substantial company, with a global footprint. Within this market that is the only way in which you realistically can play a role. It is a global market. And you either play or you don't."
We had the ambition from the start to build a substantial company, with a global footprint. Within this market that is the only way in which you realistically can play a role. You either play or you don't.
"From lab to fab"
The radical decision to take a far-fetched idea to market – despite much incredulity and some ridicule – was based on Kersten's discovery that "there were no activities whatsoever in metal additive manufacturing in the region". As a board member of Brainport Industries, of which he is a co-founder, he had conducted a survey to determine which production technologies were of interest to members of Brainport Industries and their customers, with a view to finding areas for collaboration. Even though the technology already existed at the time, and was maturing fast, the available systems had been developed for prototyping rather than production, and were thus unsuitable technology for the sub-contractors.
"We set out with one clear goal: to take the technology from prototyping to production – from lab to fab, as we said at the time. We did what one typically does in Eindhoven – you team up and collaborate. That is something that really made a difference for us."
The collaboration was in the form of the AddLab Consortium, a self-funded pilot with eight partners and a three-year horizon. The consortium operated in parallel with the process of setting up and developing the Additive Industries business, which was funded by the Highlands Group.
"We bought two systems from our (current) competitors, to get a closer look at the technology. Within the three-year programme we did a lot of 3D printing. And all the knowledge we gained, we shared within the partnership. We used that knowledge to build our first product, the MetalFAB1, the first industrial additive manufacturing system. The partners used that knowledge to print parts and get more design insights and material knowledge."
The company started development in 2013 and realised a functional model in 2014; a beta system was launched to the market in 2015.
AddFab, a follow-on initiative based on the newly developed technology and driven by the key AddLab partners, was announced in March this year, with its purpose being to scale for production.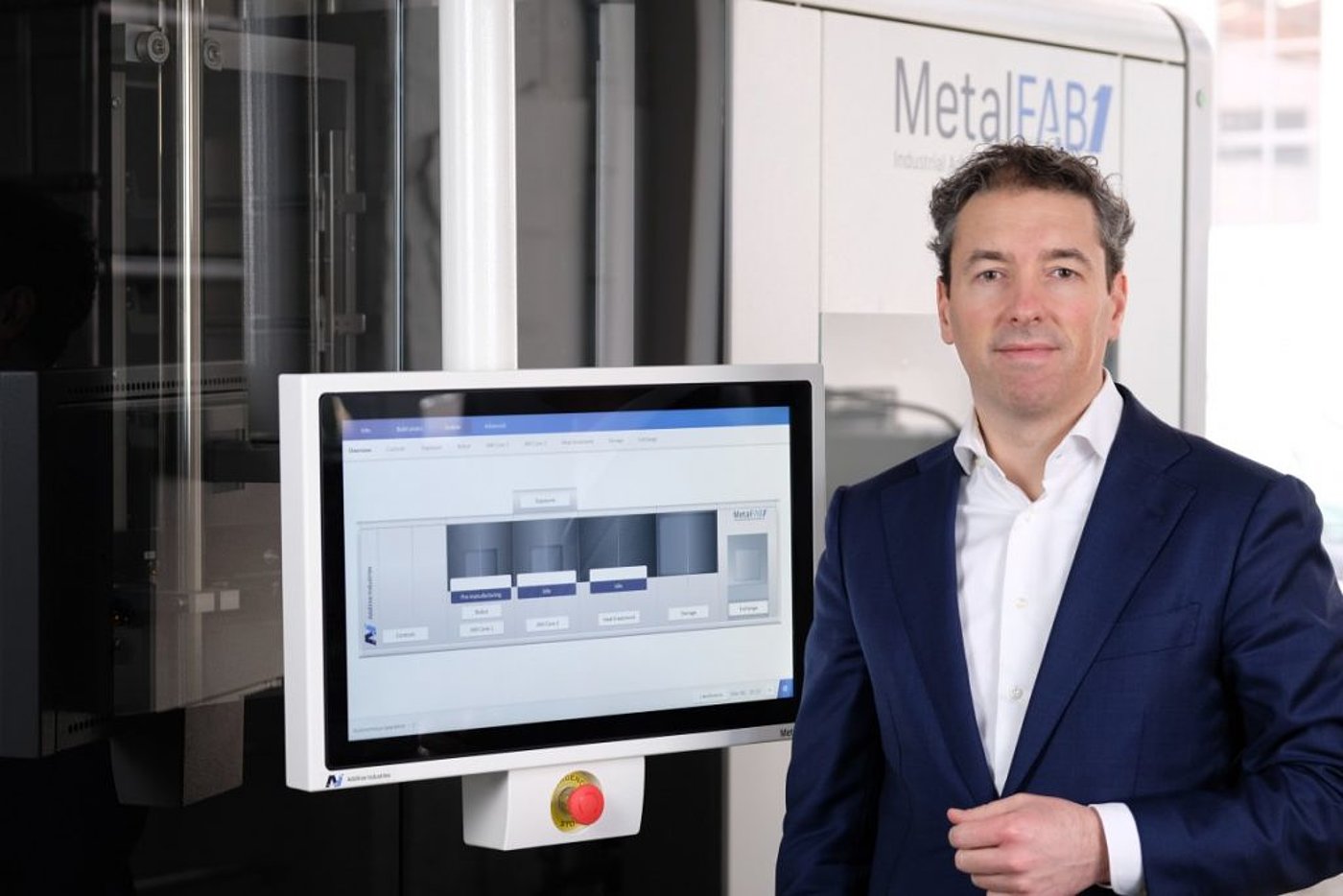 A legacy of light technology – and of trust
Kersten is clear about the benefits for Additive Industries of being based in Eindhoven and the Brainport region, saying, "I am convinced that what we achieved has been possible only because we could re-use knowledge from the region that had been developed for other applications, like semiconductors, medical technology and electron-beam microscopy".
In particular, "if you look at the systems that are built and developed in the region, there are common building blocks that reflect exactly what we are doing: All systems built here have a beam at the core, because they all come from Philips where lighting was the source of everything. Also, in all locally developed technology, there is a layered process of some sort, for example layered lithography, layered scanning or layered microscopy".
A healthy attitude towards trust in the region makes the sharing of this knowledge possible. "Eindhoven is unique in that all supply chains are outsourced. For a young company such as ours, this gives instant access to a very experienced and well-developed supply chain. And then, besides that, the whole region is biased towards collaboration. If we need anything, we can just reach out to colleagues in the region and get access to their experience."
The whole [Eindhoven] region is biased towards collaboration. If we need anything, we can just reach out to colleagues in the region and get access to their experience.
Additive Industries now employs more than 80 people. Eindhoven remains the home base, with most of the team located here. Process & Application Development centres have been set up in Singapore, Los Angelesand Bristol, and in Detroit the company has a Service & Support hub.
Kersten says that, looking to the future, the biggest challenge for Additive Industries is in managing the rapid growth, to ensure that its ambitions are reached. "You can imagine that, if you start with a small team and evolve into a larger one, you need to implement other structures in the company. The growth puts pressure on each one of us to ensure that we can continuously grow to be able to move into the next phase."
Thus far, the team has managed the pressure well. "The fact that we have developed so fast as a company with a great product, working for the most experienced customers in the world, is a huge achievement from our team. It is our team that we are the proudest of."