---
Close
Close
Merck opens liquid chrystal windows factory in Brainport
A new production facility for modules of liquid crystal window glass was opened in Veldhoven, near the city of Eindhoven, on 30 November 2017.
Merck, the German market and R&D leader in liquid crystal displays, invests approximately €15 million in the new plant. The company wants to extend its expertise to applications that go beyond televisions, laptops, smartphones and tablets.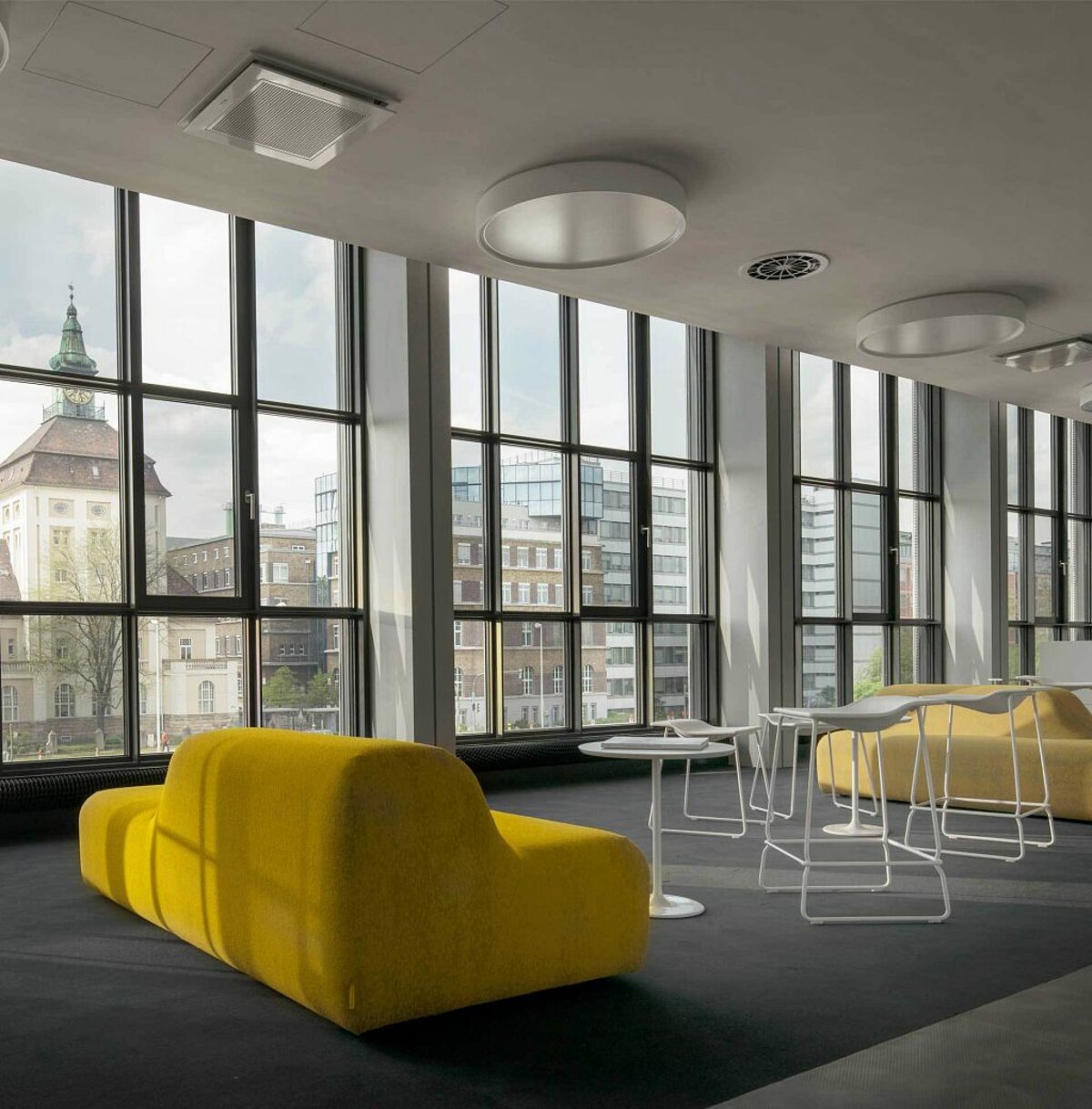 The technology and activities in Veldhoven originate from a spin-off of the TU Eindhoven, Peer+. The ground-breaking technology developed by the startup prompted Merck to come to this region.
Peer+ was bought by Merck in 2014, is now called Merck Window Technologies and has grown into this production facility with approximately 35 employees. Merck is the world's first supplier of switchable glass technology. According to Frost & Sullivan, a global consultancy firm in the field of growth markets, this new technology has the potential to force breakthroughs in a wide range of sectors.
Start deliveries in 2018
The demand for 'smart glass' is growing rapidly worldwide: glass that adapts to the circumstances, for example by changing colour when more sunlight falls on it, or whose degree of transparency can be regulated by a button or app. Architects and the automotive industry need durable elements that can be integrated into their designs in a variety of colours and shapes, both aesthetically and functionally.
'We have invested significantly in the research and development of our innovative product: Liquid Crystal Windows', says Casper van Oosten, Managing Director at Merck Window Technologies in Veldhoven. This combination of switching glass technology and innovation is perfectly translated into successful products in the new factory. The first orders have been received and will be delivered in early 2018.
'We have invested significantly in the research and development of our innovative product: Liquid Crystal Windows".
Merck does not see itself as a competitor of glass and facade manufacturers, but would like to supply the components with which they can make 'smart glass' elements, windows and facades themselves. Merck also offers advice and support to architects, designers and manufacturers.
For sun protection and privacy applications
Liquid crystals in 'smart glass' regulate how much light falls through the glass. It has two possible applications: sun protection and flexible privacy. Both react within seconds and are suitable for both indoor and outdoor applications.
At the end of October, Frost & Sullivan awarded Merck the Technology Innovation Award for this switchable glass technology. According to the jury, Merck, as an important driver of innovation with a strong competitive edge in 'smart glass', can become the market leader in the LC market.