---
Close
Close
Back to overview
K3D
Improve your knowledge and increase your opportunities with 3D metal printing
K3D is a 1-stop-shop for 3D metal printing. After the purchase of their first MetalFAB1 in 2016, more than 95.000 industrial applications have been printed. A second Printing Technology Center was opened in 2018 with also an industrial 3D metal printer which can produce parts up to 420 x 420 x 400 mm. As a result, their services are attainable to specific target markets, such as the aircraft industry, oil and gas industry, medical supply and sales, food tech and high tech industry. The Printing Technology Centers offer knowledge, capacity and assistance in the design and manufacturing process. This unique support enables businesses to utilize the benefits of 3D metal printing to their fullest potential.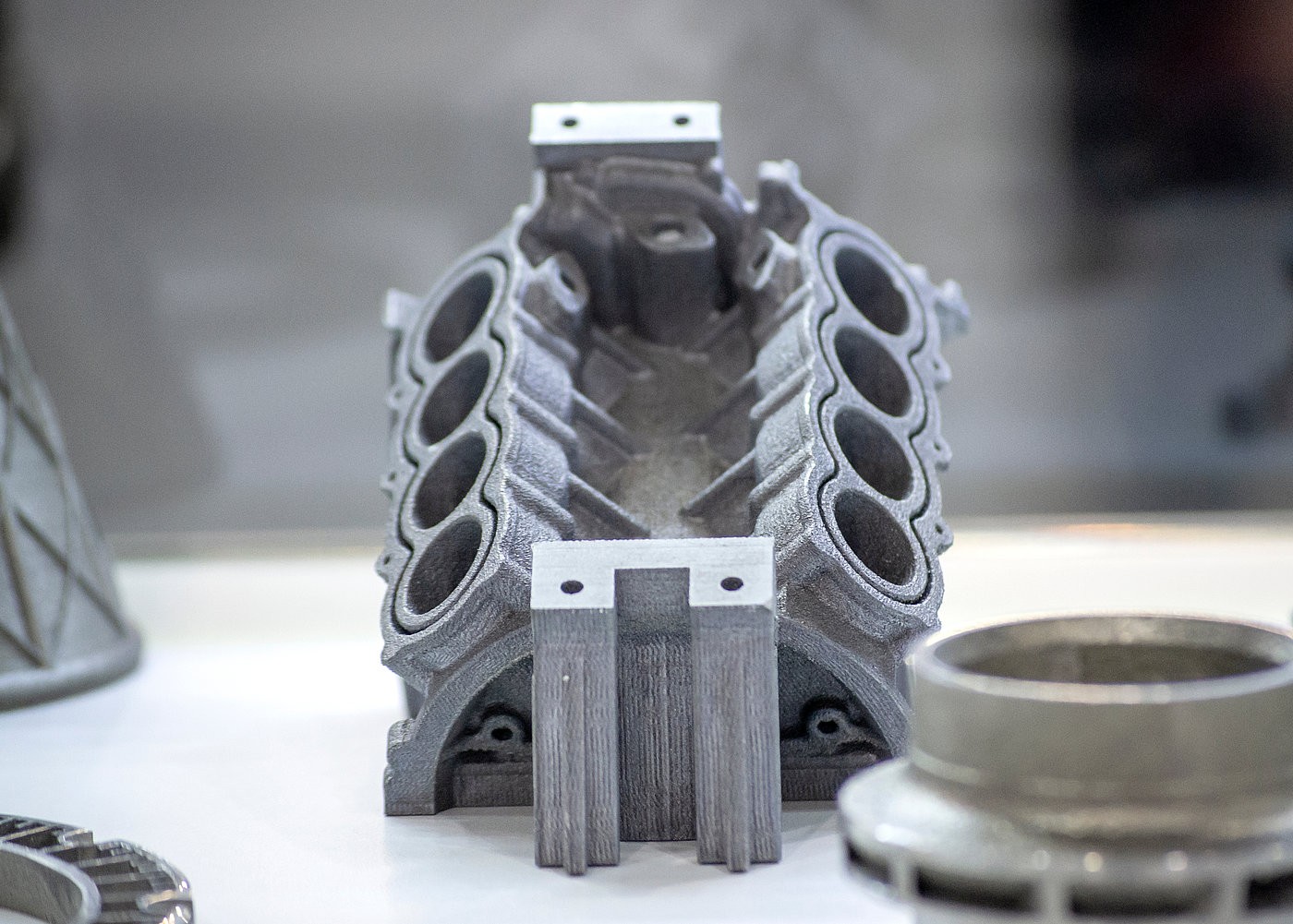 Unique offer for manufacturing companies
"K3D is not a standard 3D print shop," says Luuk Wissink, the CEO of K3D. The service provider uses high-end production machines like the MetalFAB1. The MetalFAB1 is the first integrated 3D metal printer capable of serial production. The MetalFAB1's automated robotic system guarantees high productivity. Companies, that want to start with 3D printing their components in metal, can rent capacity on the printers of K3D. K3D supports their customers in using the printer at an optimal level by advising in the design phase, supporting them in determining the type of metal best suited for their 3D printing needs and in the post-processing phase. "We embrace this new technology together with manufacturing companies. Not everybody has the budget to invest in a metal printer. At our Centers you can benefit from these machines and start with 3D metal printing. We take care of the planning and the maintenance of the printers."
Sharing knowledge
3D metal printing is a relatively new manufacturing technology. As such, K3D has made it their goal to provide businesses with the tools to learn the ins and outs of the industrial products that can be made using 3D metal printing. They provide training programs in creating a 3D design, developing a business case and the complete manufacturing process.
K3D believes that 'working together is working smarter', which is why their Printing Technology Centers focus on sharing their expertise. They support companies in creating a profitable business case as well as training your employees to become 3D print experts.
Brainport factor
At Brainport Industries Campus you will find one of the strategic locations of K3D. At the campus companies, like KMWE, NTS Group and Machinefabriek de Valk take advantage of the MetalFAB1 on the campus. "We help these companies to scale their business through 3D printing," says Wissink. "These companies value the fact that you can innovate in every form through 3D printing and that by working together all companies involved develop their knowledge on how to work with this new technology. That's why we also cooperate with Summa college. They educate the professionals of the future. Through knowledge exchange we improve their curriculum." Also in the east part of the Netherlands K3D has a strong collaboration with international manufacturing companies like Royal Eijkelkamp, Goma, Copal Groep, Hittech Bihca, Holga and Bronckhorst.
Facts & Figures
Service provider
Step in the value chain