---
Close
Close
TeamOmeter: build your team development plan in 4 hours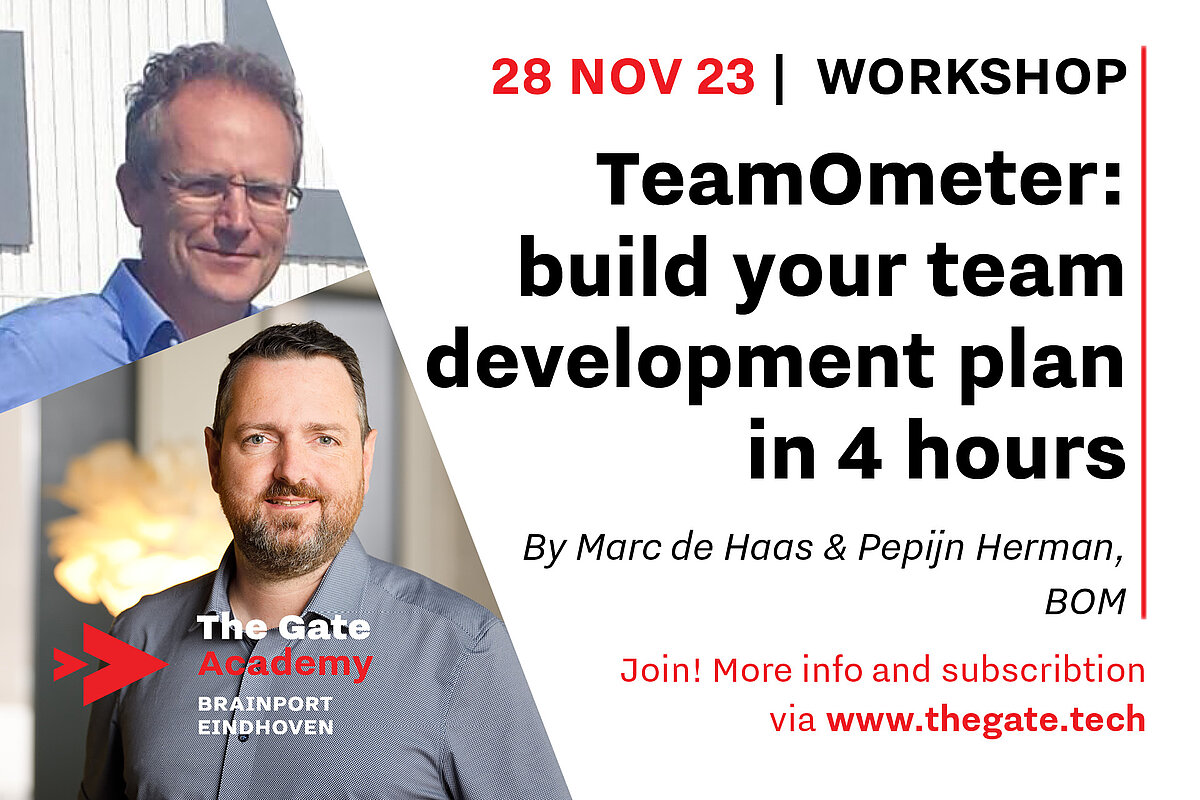 28 November 2023 | Alpha Building, room 2.12
by Marc de Haas & Pepijn Herman, BOM
Workshop | Level Advanced

Participants are asked to fill out a questionnaire upfront, which will take 30 minutes. During the workshop the outcome of this scan will be analyzed and discussed with your team and together you will make your own team plan. This also involves setting priorities; which point for improvement will you tackle first as a team? We will provide you with a visual brainstorming prompt that you as a team will use to make those choices. At the end of the session, everyone will be on the same page and you will know what to tackle first. The workshop focuses on teaching you a system so that you can work on the other development points at your own pace.
Subscribe down below!
---
Please accept cookies of the website in order to register with the forms below.