---
Close
Close
Meet our pioneer: Sofie Scheij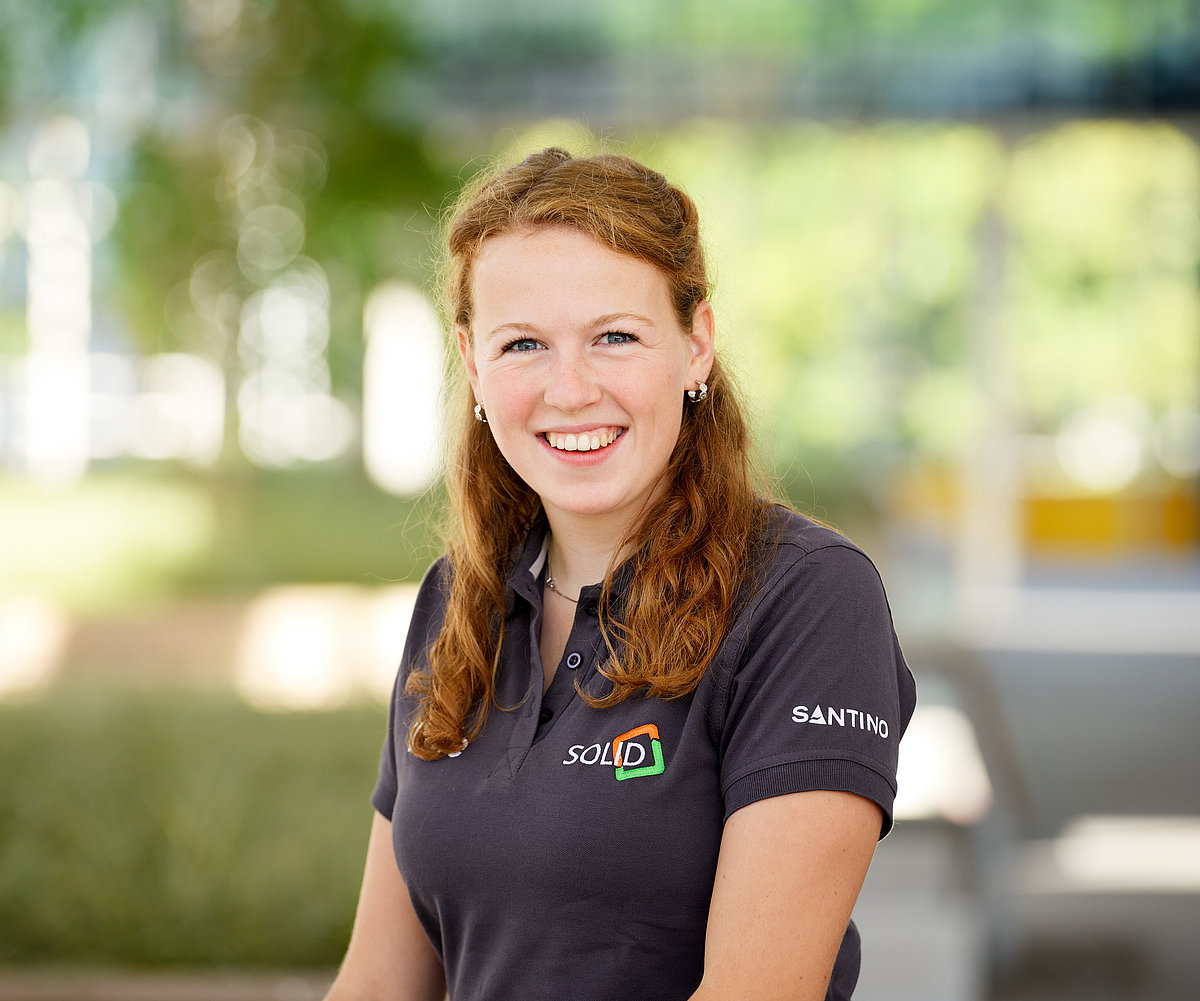 In Brainport Eindhoven we change the world because here we develop key technologies that change society. We can only do that because of our pioneers. Therefore, meet one of our pioneers: Sofie Scheij.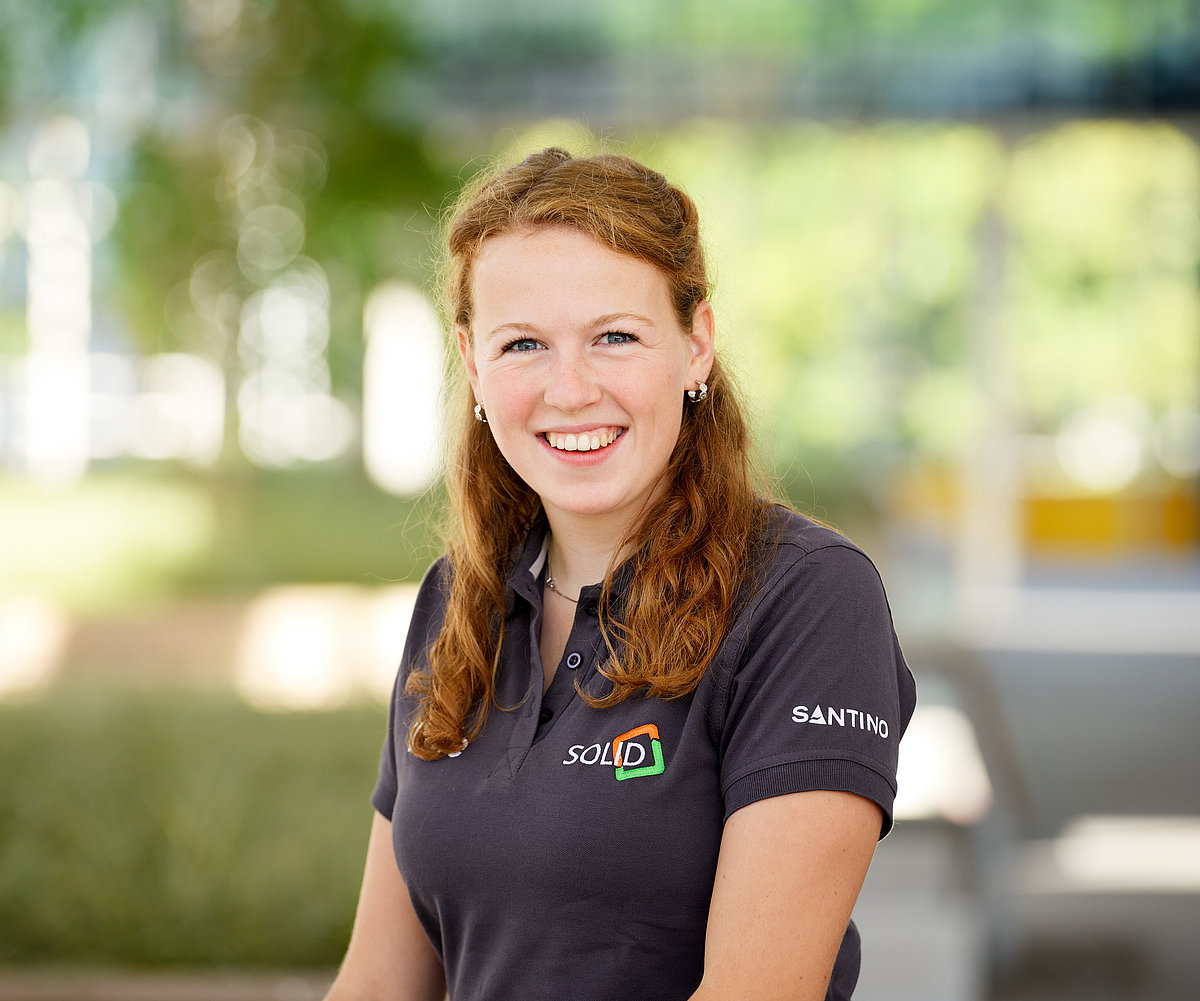 Who are you?
My name is Sofie Scheij and I am 21 years old. I come from Vlijmen and have been living in a student room in Eindhoven for a few years now. The first few months I travelled back and forth, but I wanted to get a taste of student life.
What do you study?
I first studied Industrial Design at TU/e. I like to work on a project basis in context with designing technical products. Then I started this fairly creative study, in which you often work together in project groups. That was what I wanted to do then, and I did it for two years. But I still lacked the theoretical knowledge of it. And during the study, I realized that mathematics and physics were missing too much. Since I have been interested in sustainability for some time, I switched to the Sustainable Innovation program after 2 years, also at TU/e. There I follow the energy track, where I follow courses for this specialization at the mechanical engineering faculty.
"By studying in Eindhoven I realized what technology means. I hadn't noticed that at all before."
Why did you choose this study?
By studying in Eindhoven I realized what technology means. I hadn't noticed that at all before. So I was quickly sold with all the possibilities this could bring us. At first, I thought that the Sustainable Innovation program was too technical and that it wouldn't suit me. But it turned out that it suited me to bridge the gap between technology and societal challenges later in my work.
Did you find it difficult to make the switch to another study?
Yes, because it does feel like you made a mistake. But looking back, it's never been a mistake. I just learned from it. And I would never have ended up with my current degree if I hadn't done Industrial Design at TU/e ​​first. So I'm just glad it turned out that way.
Are you going to do a master's after this?
I would like to do the master of Sustainable Energy Technology at TU/e.
What student team were you in?
Last academic year I was active as Marketing and PR Manager at SOLID. I initially wanted to join the team as a part-timer, but they were looking for a full-timer for marketing and PR. After a few conversations I decided to do that and I'm still happy with that. What I liked so much is that SOLID is working on a technical innovation on a huge scale. Not only do the technical and business sides play a role here; you also have to create carrying capacity. After a few conversations, it turned out that it suited me and I joined. You are communicating, organizing and trying to build bridges between different parties involved. I have now transferred the work, but I will remain active on the advisory board.
What does the student team do?
SOLID is an ambitious and interdisciplinary student team at TU/e. SOLID is engaged in the development of a renewable, circular energy carrier. We need to switch from fossil fuels to renewable energy. And although there is already a lot of renewable energy, such as wind and solar energy, we need to look for a solution to store that energy, which is not always available, and transport it to places where it is needed. SOLID is developing such an energy carrier, in the form of iron powder. That can be seen as a battery.
SOLID is helping to accelerate that innovation. Next year the team will start with a new project!
Why did you work on this team?
Because I switched during my studies, I was able to take several courses with me, so I had time to do something besides my studies. During my current education, I took a course on renewable energy. Then I realized I found that topic interesting and discovered SOLID. I loved what they were doing there, so I decided to join the team.
What have you learned at SOLID?
At the beginning of the year, we organized the demonstration at the Bavaria brewery. We started the year with a completely new team and corona did not make it easy for us to work together physically. It was a physical event at the Bavaria brewery, which we organized in collaboration with Royal Swinkels Family Brewers. In a month we changed the original plan for the physical event to a fully online event. We published a website, shot a live stream with a chat panel, made videos, wrote press releases. And all that in a few weeks. So we started our year quite chaotic no, but it all worked out. We also received a lot of media attention, as far as America and even China. I've learned that if you put your mind to it, you can achieve a lot in a short amount of time.
Have you done anything else besides your studies?
I now also work in the information team of Industrial Engineering & Innovation Sciences. There I supervise new students. I give them information about what the study entails. So I attend events such as open days and walk-in days. I will also be working at Innovation Space next year. I will become the team coordinator of the extracurricular cluster, in which we supervise the start-ups and student teams that are affiliated with Innovation Space.
"I want to do work that matters. And I find that in the energy transition. There are still many problems to solve."
What do you want to do next?
I don't quite know yet. At the moment I would like to stay in the energy transition because I can contribute a lot there. I want to do work that matters. And I find that in the energy transition. There are still many problems to solve.
Last year I did marketing at SOLID and there I discovered that I can make a good link between technology and society. I can communicate well and tell easily. So continuing this in my job certainly seems interesting to me.
"We are the generation that can solve something with our technology and innovation."
Why do you think it is so important to contribute to society?
We are the generation that can solve something with our technology and innovation. With this, we can now steer problems in the right direction. If we don't do it now, it'll be too late. I want to help make sure it's not too late.
We have been working for years now with many energy sources that are running out. It is quite a challenge to convert this to renewable energy. So somehow it is also a big challenge because you don't quite know how it will go in the next 20 years.
What do you think of studying and living in Brainport Eindhoven?
Eindhoven is not known as the student city, but it is secretly becoming that. I always like to show that to the new students. When I went to Eindhoven myself, I thought: "Well, where am I going?", but now I am completely in love with Eindhoven. It is the city of innovation and so much is happening.
It is also a small city, so you know a large part of Eindhoven students personally. It's kind of a "us know us" culture. I always like that, because Vlijmen (and Den-Bosch) is of course also a smaller city.
A lot is also possible here. If you want to join a student team, you can. It's a bit limitless. That's cool. Everyone is very driven. In addition to their studies, my friends also do countless things, because everyone likes it and can do it. I think that's super cool.
"Eindhoven is not known as the student city, but it is secretly becoming that."
What else would you like to tell (future) students in Brainport Eindhoven?
If you're in doubt about going to study, just do it. It'll be okay in the end. Because even after a study switch you will also end up well. I can also advise everyone to do something next to their studies because you learn so much from it. Use your student time for that, because it's only fun and educational.