---
Close
Close
Meet our pioneer: Rainier Heijne
In Brainport Eindhoven we change the world because here we develop key technologies that change society. We can only do that because of our pioneers. Therefore, we would like you to meet one of our pioneers: Rainier Heijne.
Who are you?
My name is Rainier Heijne and I am 22 years old. I come from Goirle and Oisterwijk and now live in Eindhoven. First I lived in a student house and now I live in an apartment with two friends. That is slightly quieter than a student house and that is nice if you are a bit further in your studies.
What do you study?
I am now in my last year of the bachelor Mechanical Engineering at the TU/e. This is one of the broadest technical studies they offer at TU/e. All the technology you see around you has a bit of Mechanical Engineering in it, from materials to heat flows and from cars to robots. You can go in all kinds of directions with it.
"I made a conscious decision to slow down a bit."
I've been slightly delayed. At the beginning of my studies, I moved to a student house. That was a fraternity house, part of the student association. It's about studying, but also about having fun. In the early years, I studied just enough to pass my courses, but that wasn't nominal. I don't regret it because I had a super fun time. I made a conscious choice to slow down a bit. Also because if I would get everything nominally I would still be very young. After that, I will do a master.
Why did you choose this study?
At first, I was always a big fan of cars. I also really liked physics. I knew very quickly that I wanted to get into technology. First I ended up with the Automotive study. That is more focused on Electrical Engineering. That only appealed to me a little less and on the open days, they advised me to take a look at Mechanical Engineering. Then I started to delve into it and then I immediately knew: this is going to be it. In high school, I was one of the first to know exactly what he wanted to study. I liked knowing what I wanted so early.
Why did you choose TU/e?
I like the campus feeling that the TU/e ​​campus radiates. I had less of that at the TU Delft open day. That university was the only alternative for me. In addition, I had the idea that it was all a bit more informal in Eindhoven. That you can just go to your professor during the break because it is also smaller. You also see everything happening: you see the technology around you. It immediately gets you excited. And of course, Eindhoven is relatively close to home for me. That is an advantage if you want to visit your friends and family.
"You also see all kinds of things happening there: you see the technology around you. It makes you enthusiastic immediately."
Which student team are you in?
I was a full-time Team Manager of InMotion since September 2020. And that ran until August 2021. Earlier I already joined the team part-time, because I knew very quickly that I would like to be part of a student team. I soon found InMotion, so I went along earlier to learn about what was going on in the team. I wanted to spend my free hours well and I wanted to help the team in the meantime and learn a lot myself in the meantime.
After this year I still want to stay connected to the team. I expect to join the advisory board so that I can advise the newer teams based on the knowledge I have gained this year.
What does the team do?
InMotion wants charging electric cars to be as fast as filling up your petrol car. We, therefore, call this 'Electric Refueling'. So we're building a fast-charging battery pack, and the first version can charge in just 12 minutes! To test and demonstrate this technology, build an electric race car around this battery pack. With this fast-charging electric race car, we ultimately want to participate in the 24h of Le Mans, one of the most difficult and prestigious races in the world.
Why does InMotion hire interns from Fontys?
We think it's important that the team is multidisciplinary and that it also includes different educational layers. A Fontys student is much more practical than a TU/e ​​student. You have to have that balance. The same is true for all tech companies.
"We find it important that the team is multidisciplinary and that there are also different educational layers in it. That's the same at all tech companies."
Why did you work at InMotion?
Because I had only studied, I wanted to get out there again. Since I already knew that I was interested in management, I wanted to gain some experience outside the technical knowledge and develop my other skills. Then we are talking about soft skills, such as presenting, mediating, managing, you name it. I knew that you would have to take a gap year in the form of a board year or a student team, which I eventually chose. Then I just started looking at the options. InMotion perfectly matched my interests s and that's how I rolled into it.
"Then Brainport Eindhoven is the place to be, with ASML, Philips, Prodrive, Van der Lande and big companies like that."
What do you want to do next?
When I finish my master's degree, I want to go into business. I think it would be nice to work for a tech company that delivers a great product. Then Brainport Eindhoven is the right place for you, with ASML, Philips, Prodrive, Van der Lande and such large companies. I also think it's very cool to work at a car company. But I would prefer to do a position like the one I now have at InMotion, in which I combine management and technology. Something like project management, where I'm still working on technology, but not a die-hard engineer, as I do during my training. I think that is possible in quite a lot of companies in Brainport.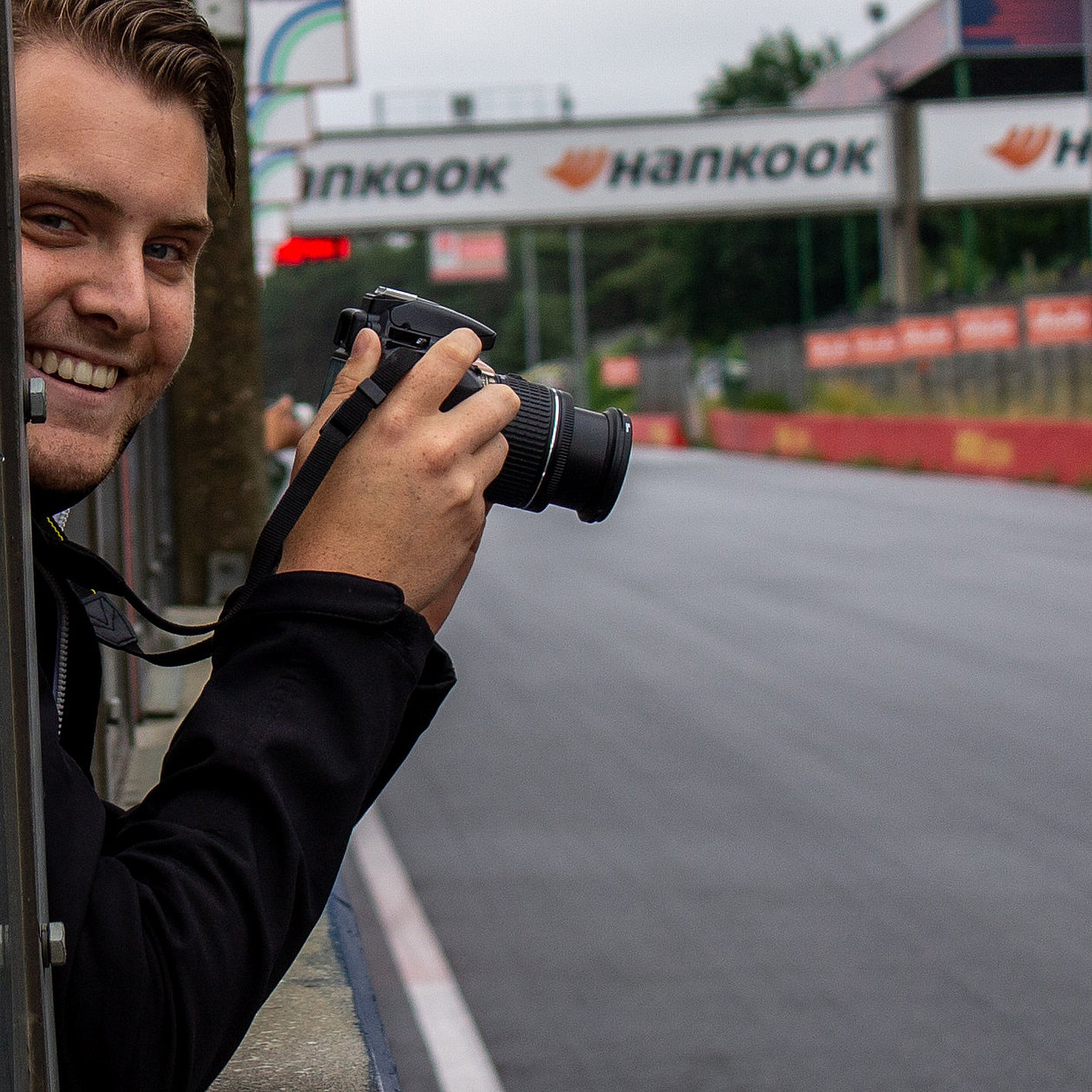 What do you find important about a later job?
The company's product has to be a little sexy. It shouldn't be something like a vacuum cleaner. I don't care much for that. I also think it is important that the company is sustainable or contributes something to sustainability. Today's youth has that more and more, fortunately. This can be done directly, as Lightyear is doing with the greening of the automotive industry, but of course, it can also be done indirectly, such as ASML and Van der Lande, which make systems to make processes more efficient and thus contribute to sustainability.
What do you think about studying and living in Brainport Eindhoven?
It is a real student city. There are many students and there are specific things for students, such as student parties and student bars. In that sense, it is already very pleasant. The campus has a great atmosphere, with all the terraces and everyone having a nice lunch outside. I also think it's a great advantage that we are located in the Brainport region, with all the large companies. In that respect, the interaction between students and companies is also at a very different level than in other cities. You can easily enter the business world here because you have already been in contact with the business world a lot. I think that is unique.
"The interaction between students and businesses is on a completely different level than in other cities. You can just roll right into the business world here, because you've actually already had a lot of contact with the business world. I think that is unique."
What I also really like is that you have students here who make something. You also literally see the technology developing around you. You suddenly see a solar car driving at the university, a Blue Jay drone flying. GLOW is also a good example. What I like most is that you see innovation taking place. I think we have more of that here than at TU Delft or TU Twente. That's what I like the most about this region.
And I think that students in Eindhoven are on average more aware of sustainability than students in other cities. TU/e also focuses on this. I like that very much.
What else would you like to tell (future) students in Brainport Eindhoven?
Try out as much as possible. Don't focus on one thing, but step out of your comfort zone. You will find out whether you like it or not, but you learn a lot from it anyway. That can only help you in your future career.