---
Close
Close
Meet our pioneer: Bente Somsen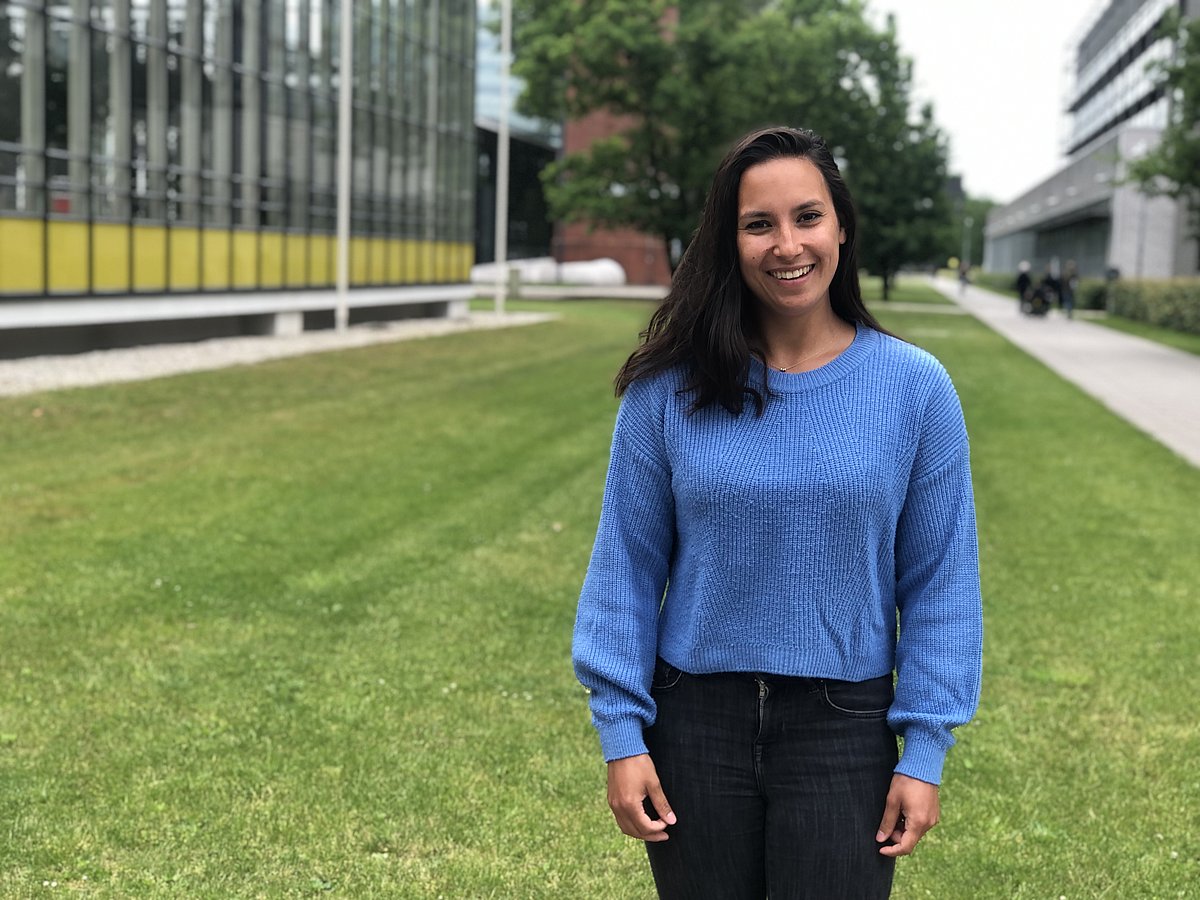 In Brainport Eindhoven we change the world, because here we develop key technologies that change society. We can only do this thanks to our pioneers. That is why we would like you to meet one of our pioneers: Bente Somsen.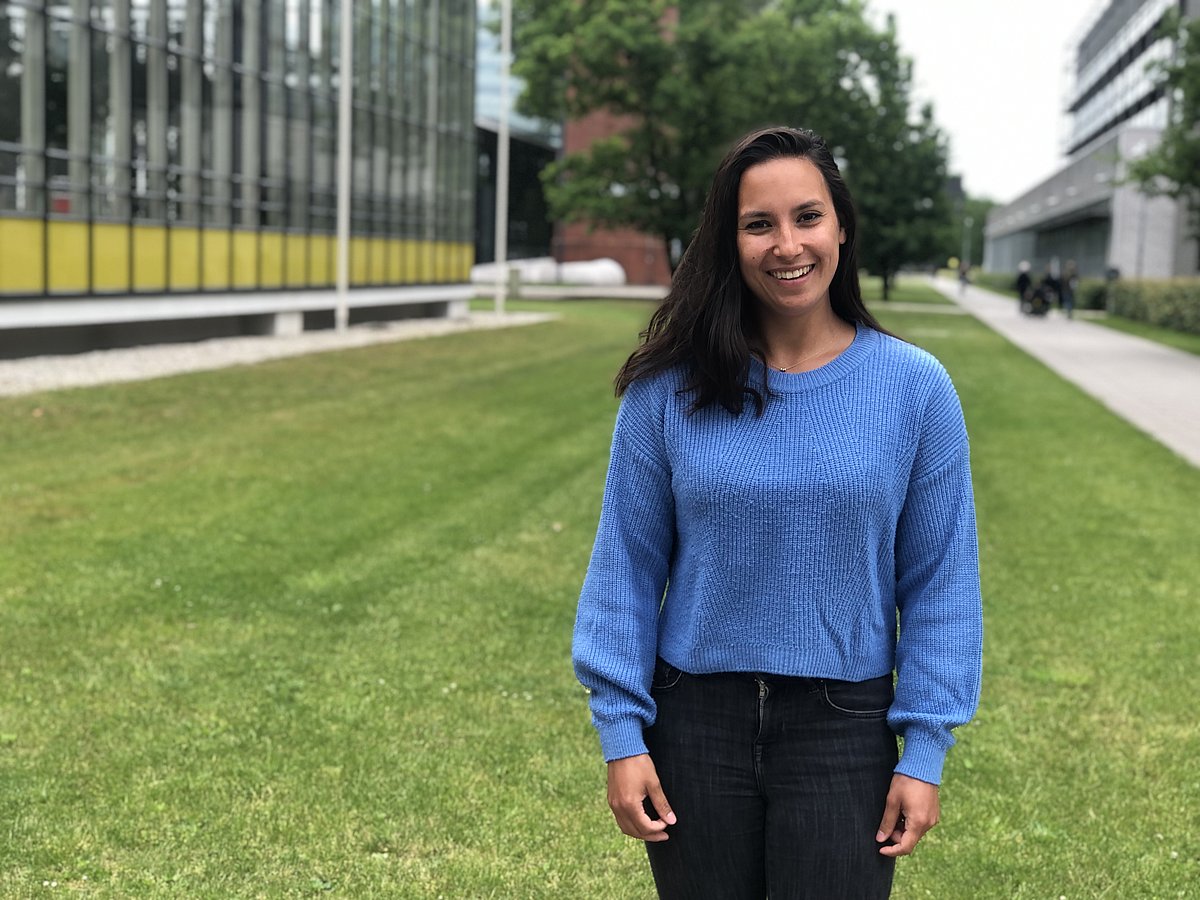 Who are you?
My name is Bente Somsen and I am 25 years old. Originally I come from Zaandam and Ede, but I have been living on my own in Eindhoven since the first year of my bachelor. Since two years I have been living together with my boyfriend in an apartment in Eindhoven.
What do you do for work?
I am a third year PhD candidate. You can see that as a four-year study after your master's, in which you continue in scientific research. I'm in the direction of chemistry and biology. As a result, I do a lot of laboratory work, where we mainly do research on proteins. If there are good research results, we then write papers about them.
Proteins are crucial to understanding how cells work. This is also how we learn how diseases develop, such as cancer, where certain proteins are less or overactive. We mainly look at how proteins work together and how they can physically bind to each other, passing information to each other or making each other more active or less active, for example. In addition, we also study how certain molecules can change in activity in order to develop medicines. Our research is very basic, though, so we won't develop a drug for cancer, but we're mainly working on screening new molecules.
We focus mainly on a specific protein, 14-3-3. This one doesn't do anything itself, but it binds to hundreds of other proteins. It therefore regulates the activity of those proteins and plays an important role in many different diseases. Think for example of cancer, metabolic diseases and neurological diseases such as Parkinson and Alzheimer. The fact that this protein is associated with so many diseases makes it very interesting for us to research.
What does your PhD research group look like?
The research leader is a professor or the PI (principal investigator). Below that are the associate professors and the assistant professors. They have a lot of knowledge about a specific topic in science or techniques we use and are responsible for what kind of research projects we do. Below them are the PhDs and post-docs. The latter group have already completed their PhD and often join a research group for 2 or 3 years to share their knowledge and help PhD students. Finally, there are the master's students. They do a research project as the final part of their master's and are supervised by PhDs and post-docs. A PhD group can be very large or very small. There are about 25 people in my group.
What education did you do before this?
First I did the bachelor Medical Science & Technology and then the master Biomedical Engineering, specializing in Chemical Biology.
"I have always found the human body very fascinating. I therefore hesitated between many studies, all of which had something to do with the human body."
Why did you choose this study?
I have always found the human body very fascinating. I therefore hesitated between many studies, all of which had something to do with the human body. If you think about how small and complicated everything is but still works so well, I find that really cool to learn about.
I didn't feel the need to cram all the facts about the human body into my head. That's how you end up with the more technical studies. In the end I liked Biomedical Technology the best, because in addition to knowledge about the human body, you are also involved with mathematics and technology, which I also found very interesting. I thought the combination with the applicability to the field was very cool. Then you can mean something with it.
Where did you do your research internship for your master's?
I went to the Massachusetts Institute of Technology, aka MIT, in Boston, America. For my degree, I was lucky enough to be able to do a research project somewhere else for at least 3 months. i For me, this ended up being six months. I had really wanted to go to America for a while and for this research internship you could go anywhere. I then chose to go to MIT because the research they were doing there seemed very interesting to me and it was of study a very cool university to work at.
What were significant differences for you between TU/e and MIT?
The universities themselves are pretty similar. Of study, at MIT it is typically American: big and lots of flags. Although at MIT it's not that big, at Harvard it's much more so. MIT is a more down-to-earth university though. Boston, where MIT is located, is a very nice city to live and work in. It is not as big as other cities and many Europeans work there. Boston is actually a bit like Brainport Eindhoven: a hub for tech. There are a lot of start-ups and pharmaceutical companies. It is really cool to live there once. And then when you come back to Eindhoven, everything is very small again.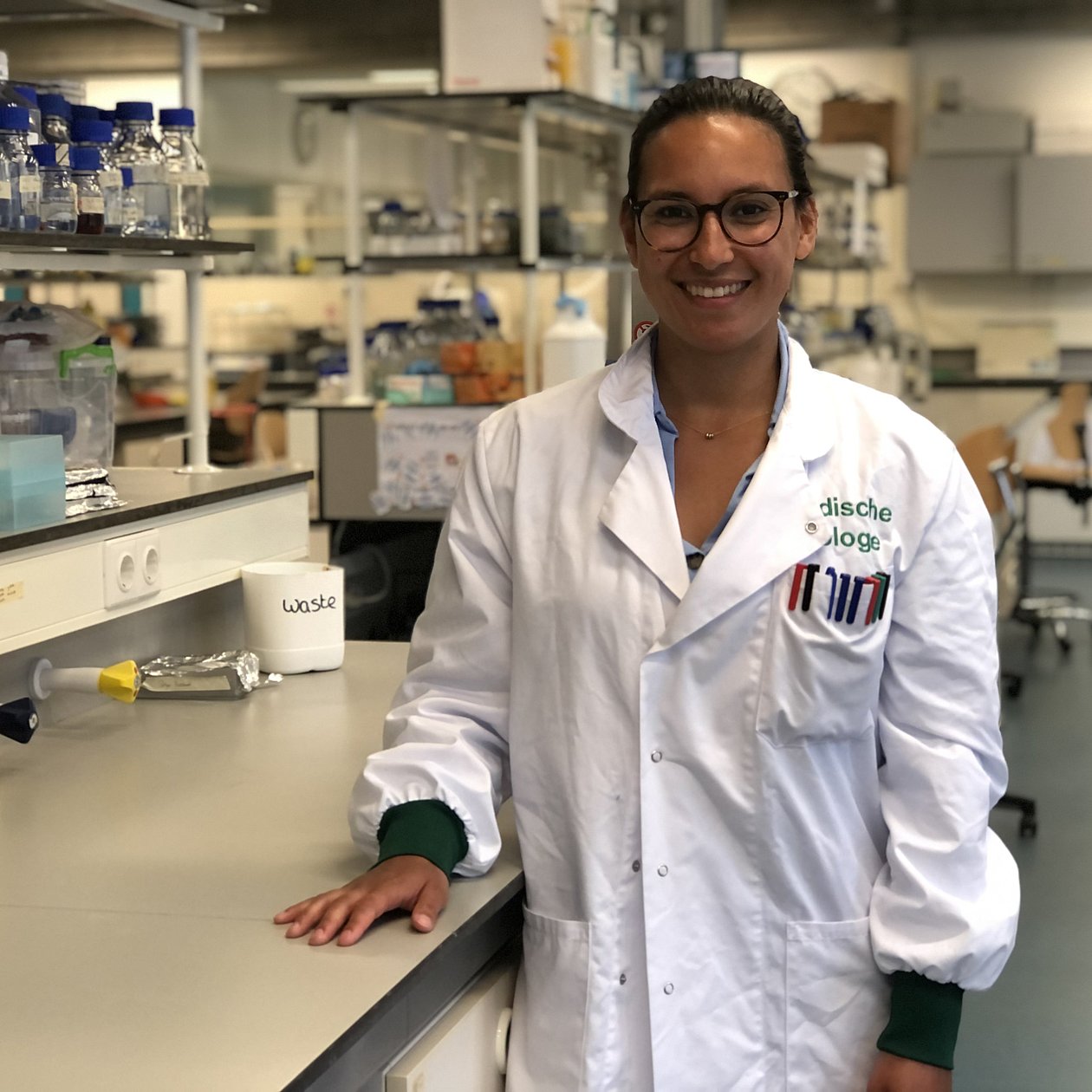 Why did you decide to do a PhD?
I rolled into it pretty easily. If you do your master's, you follow studies during the first year and during the second year you do research in a legal field within a research group. You will be supervised by a PhD student. This way you can discover whether or not scientific research suits you and if you find it interesting enough to do this for four years. I quickly found out that I would like it and halfway through my second year they offered me to stay. To be honest, I did have doubts about whether I wanted to stay here, whether I didn't want to live somewhere else and take on a new challenge, but I found the subject of this PhD very interesting and therefore decided to stay. In the end, I am also very happy that I stayed in Eindhoven, because my social life is here, something I find very important next to work. I really like my research field and therefore a PhD was a logical choice for me. But I would advise starting PhD students to make sure they are really passionate about the subject of your PhD, because a PhD takes quite a long time and there are many expectations.
"I would give starting PhD students though, make sure you are really passionate about the subject of your PhD, because a PhD takes quite a long time and a lot is expected of you."
What do you want to do after your PhD?
To be honest, I'm not quite sure yet and I do change my mind from time to time. A post-doc seems like a lot of fun, but I don't know if I'm completely comfortable with becoming a professor. You then need so much passion for one thing and you then work on that your whole life . I don't really think that's for me, but of study you never know. I lean more towards the alternative of going into business. For PhD students there are many different possibilities, you can do science in a company (for example in a pharmaceutical company), you can work in education, or you can do something completely different like sales or consultancy. A PhD is also not really meant to learn a lot about one field, but mainly a lot about yourself; your communication skills, the guidance of others, and how you deal with analyzing and solving problems. These skills you can of study apply in business.
I also don't know yet if I want to stay in Brainport Eindhoven. In itself there are many possibilities, but I originally come from the Randstad, so I would also really like to go back there. I have been living in Eindhoven for eight years now and I am not very homely. I also think it would be nice to see what it's like somewhere else.
What do you find important about a job?
The most important thing is that I really like the work. I also want the work I do to be meaningful and for the company I work for to contribute something to society. For me, it is also crucial that I can work with people and that I can develop myself further within the company. Other than that, I have to admit, I haven't thought about it that much.
What do you think of studying, working and living in Brainport Eindhoven?
I am very happy that I have chosen Brainport. I think the campus is just fantastic, right in the middle of the city. That is unique in Eindhoven. Everything here is also very accessible. Everyone who comes here to study will find their place. I have never seen anyone who is a bit out of place here. You really have a club for everything here. It's also great that every study association has its own bar on campus. That also makes it super accessible to go there.
In the eight years that I have been living in Eindhoven, the city itself has really improved. Strijp-S, for example, has become a really nice place. It is of study a bit more alternative than the other cities, but there is so much to do. Eindhoven is really a nice and pleasant city to live in.
"I am very glad that I have chosen Brainport. Everyone who comes here to study will find their place. I have never seen anyone who is a bit out of place here."
What would you like to tell (future) students in Brainport Eindhoven?
I would like to encourage students who come from further away (not from Brabant and Limburg, because it is so nice and close) to come here, because it is just a very nice and refreshing place. I would also recommend going to a room to anyone, even people who live with their parents in Eindhoven. It made my student days so much fun and you get to know and develop yourself so much better. It gives you so much more freedom. It really becomes your place, your home. Of course it's a bit scary at the beginning, but I've never spoken to anyone for whom that turned out badly.