---
Close
Close
UK-NL Integrated Photonics for Sensing
Integrated photonics is the rapidly emerging field of photonics that works to integrate multiple photonic functions into integrated circuits for communication, sensing and computing applications.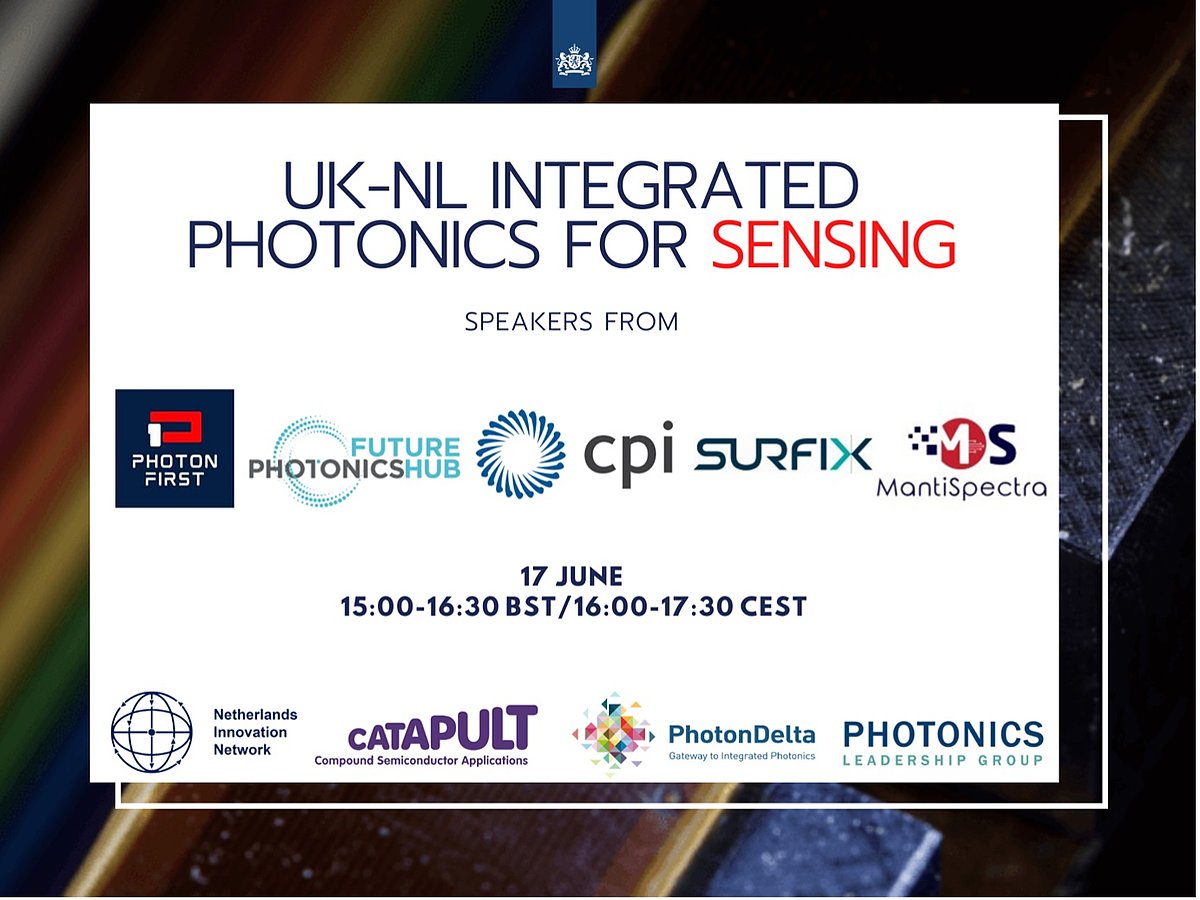 As many sensing applications already make use of light, solid-state integration on a Photonic Integrated Circuit (PIC) enables significant reduction of size, weight, manufacturing costs, and power consumption while improving reliability, in comparison to the assembling and packaging of multiple discrete photonics components and bulk optics. This makes next generation sensor systems available for a much bigger variety of markets.
In this webinar, we will be addressing the most developed sensing areas in which integrated photonics is being implemented: industrial fiber optic sensing, bio & life science sensors as well as sensing for agrifood.
Learn how your organisation can benefit through different break-out rooms that will include expert speakers from both British and Dutch organisations that are considered to be leaders in the field. Each break-out room will have time for discussion amongst the audience and speakers.
At the end of the event, we plan to continue the discussion through a virtual networking tool. Here, you will be able to interact with both speakers and audience in a virtual setting.
Click here to register