---
Close
Close
Dutch – German Hydrogen Symposium 2021
July 6th, 2021, 13:45-15:25h
Online event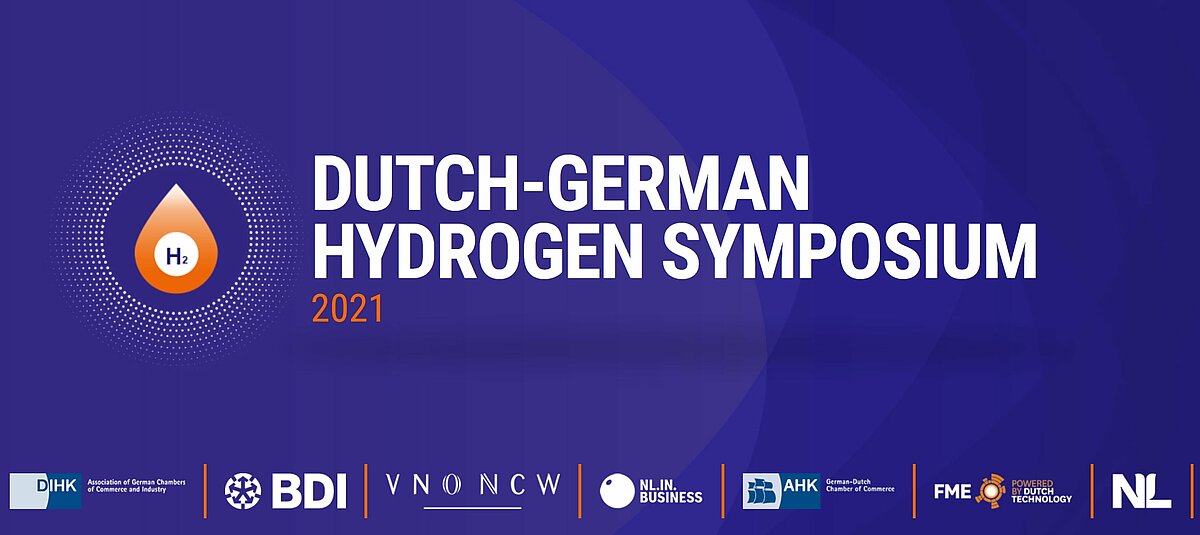 We warmly welcome you to digitally join the Dutch-German Hydrogen Symposium. This symposium is part of the state visit of the Netherlands to Germany. His Royal Highness King Willem-Alexander and Her Royal Highness Queen Máxima will attend the symposium.
Together, we are implementing the Netherlands-Germany Innovation and Technology Pact
Last January, Germany and the Netherlands signed the Dutch-German Innovation & Technology Pact. With this signing, both countries showed their commitment to far-reaching cooperation in the fields of mobility, healthcare, smart industry and energy transition. An important field within this cooperation is hydrogen.
Hydrogen for a sustainable energy system
Low carbon hydrogen will play an important role in our future climate-neutral economies. Both Germany and the Netherlands are well positioned to successfully develop the hydrogen market. By bundling our strengths, our countries can reinforce each other. This symposium is aimed to highlight the Dutch-German cooperation on amongst others low carbon hydrogen production, international import chains, hydrogen infrastructure and applications in the industry and transport sector. During the Dutch-German Hydrogen Symposium, high level speakers from government, industry and research institutions will present their hydrogen cooperation initiatives.
Be there - register today
Please make sure to register before the 23rd of June, so we can send you a sustainable 3D gadget. With this gadget you can fully experience the virtual reality hydrogen tour presented during the event. Registration after this deadline is also possible, but unfortunately we cannot provide you with the 3D gadget.
Event language will be English.
We look forward to your registration for this inspiring event.
More information and registration on this website
See you on 6 July - let's take the next step in our German-Dutch cooperation!