---
Close
Close
Photonics helps accelerate the energy transition
During Pioneers in Energy, we let three pioneers in the energy transition have their say. In this instalment, Mark Cremer and Paul van Wijk talk about how they are using photonics technology at PhotonFirst to accelerate the energy transition.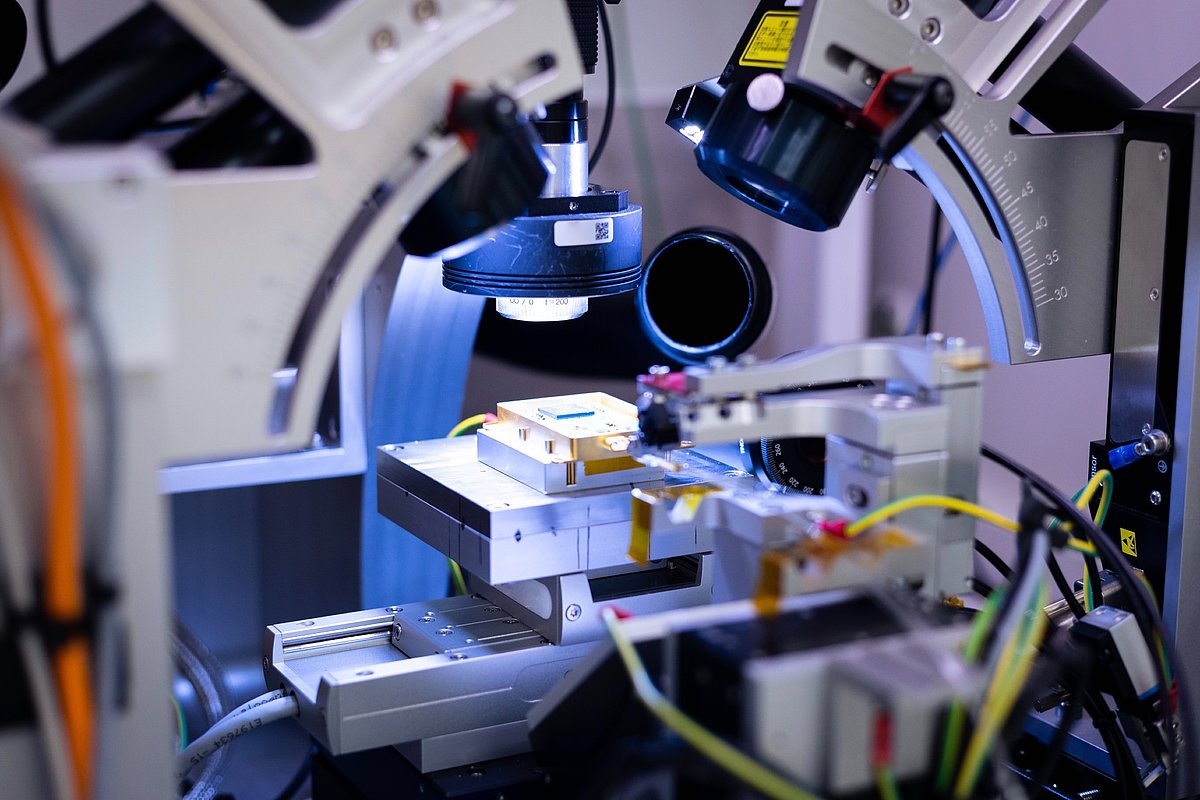 The introduction of new technologies carries risks. The same holds true for batteries. Take, for example, the enormous Tesla battery weighing 13 tons that caught fire during a test in Australia. Or the huge fire on the Felicity Ace cargo ship. The fire was difficult to bring under control because there were so many electric cars on board.
Most electric cars contain lithium-ion batteries. These have the potential to catch fire as a result of a chain reaction when they are charged and discharged. "This can happen when the safety systems are not working properly. The service life and safety of lithium-ion batteries are crucial in the energy transition. You want to get as much out of a battery as possible, and be able to guarantee that a battery or battery pack is safe," says Paul van Wijk, commercial director at PhotonFirst.
Safe and optimal batteries
By using the solutions offered by the photonics company based in the Dutch city of Alkmaar and in Eindhoven Brainport, it is possible to further optimize those safety systems of lithium-ion batteries. Glass fibers with integrated photonics are used to do this. Photonics is a technology that involves the interaction between light (photons) and electrons. Photons are used to generate, process and transmit information. PhotonFirst harnesses that technology by sending light into the fiber, and then capturing it with sensors that reflect the light like a mirror. The light subsequently comes back and the change between the light sent out and the light received back is translated into a value of measurement, such as temperature, elasticity, pressure or connectivity. This is done with the help of photonic chips.
Systems with integrated photonics use very little energy and are capable of making accurate measurements. For example, PhotonFirst is able to place hundreds of sensors in a fiber as thin as a single hair. The integration of such a fiber into a battery pack and the subsequent measurement of its performance provides a great deal of data on the state of the battery.
Hundreds of sensors
By way of illustration, an electric car's lithium-ion battery now has at most two or three electrical sensors built into it. "So, you only know from two or three spots approximately how hot the battery is. Our glass fibers contain hundreds of sensors. You can therefore take measurements on a lot more points," explains Mark Cremer, marketing manager at PhotonFirst. What's more, electronic sensors are more sensitive to external influences than photonic sensors.
The photonics technology of the company also has to make sure that a battery is used optimally. Van Wijk: "If you structurally charge an electric car to eighty percent instead of one hundred, the life span will improve. This can also be managed much better with our fibers. Our technology can help get the most out of those batteries."
Data is indispensable
Use of these measurement solutions goes far beyond just the lithium-ion batteries of electric cars. For example, the system can also detect overheating in aircraft. Or determine the condition and use of existing infrastructure, such as buildings and bridges. "Data is the key these days, in any segment. Companies want to know how a system is performing, how everyday safety is assured and what they can expect from the system in the future."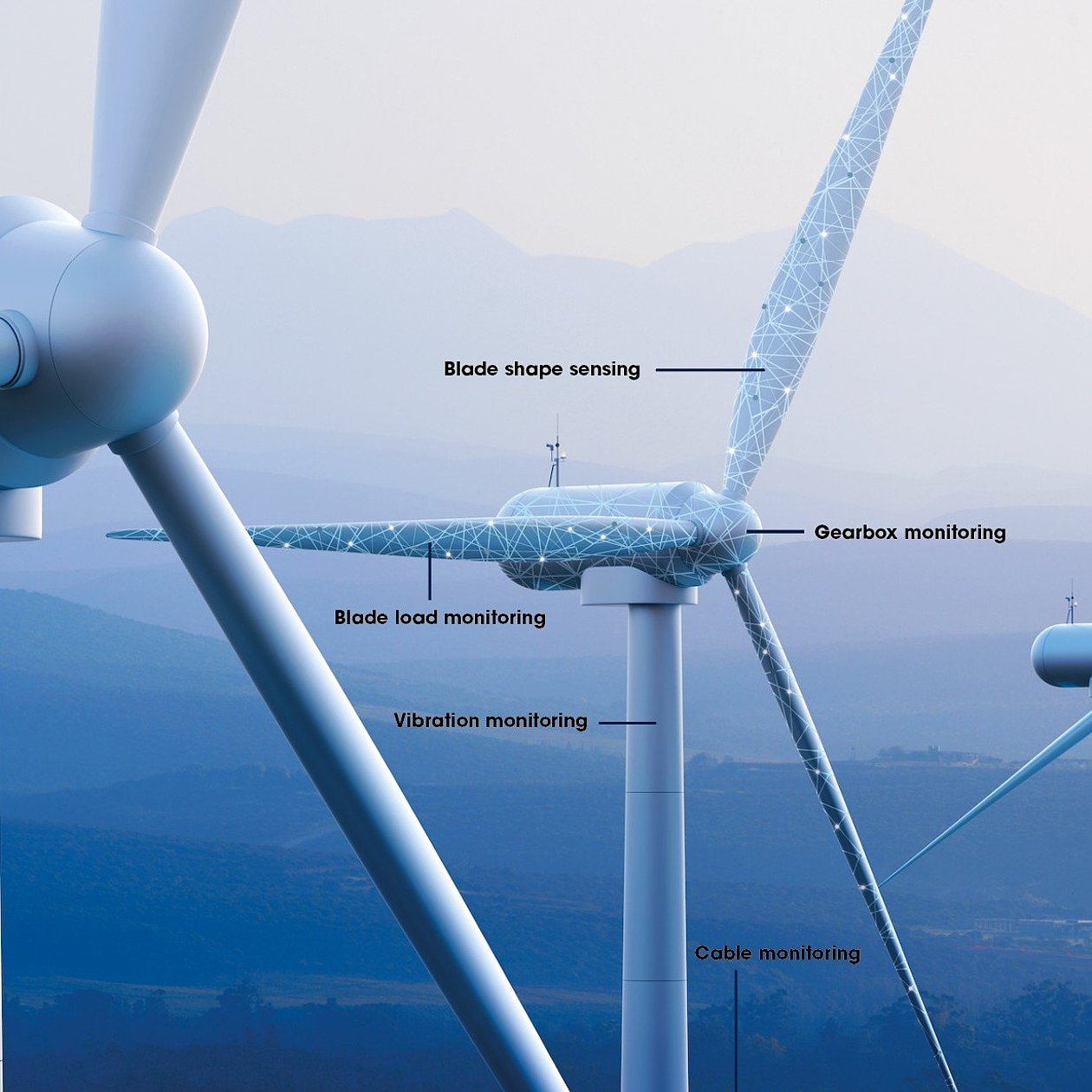 The measurement systems from PhotonFirst also offer a solution for wind turbines, to give just one example. In that sector, a lot of data is collected to help optimize energy yields. For instance, with the aid of sensors, the optimal position of the blades in relation to the wind can be established. "If a lot of deformation is detected in a turbine blade, it is possible to do something about it at an early stage. That way, you can prevent a turbine from coming to a standstill. This is how we contribute to a higher yield of sustainable energy and a longer service life for the turbines," says Van Wijk.
'We know that there is a market'
The head office is in Alkmaar, but since last year, the company can also be found at the High Tech Campus in Eindhoven. Van Wijk: "The heart of the integrated photonics ecosystem, with PhotonDelta as the main coordinator, lies in the Brainport region."
"You can't do it alone," adds Cremer. Photonics is relatively new in the markets that we are targeting, so we have to team up with other companies to take the technology to a new level."
The mission of the company is clear: to become the global innovation leader in the field of measurement systems of integrated photonics. According to van Wijk, the greatest challenge in achieving that goal lies in the industrialization of the technology. " The expansion of ASML took place between 2003 and 2008. Now, the photonics ecosystem is in that phase. We know that there is a market. We are currently working every day on applications that hold the key to volume, because it is precisely the combination of a large number of sensors measuring multiple quantities with huge numbers that makes our technology extremely powerful."
Measuring via fiber optics is new for many of PhotonFirst's customers. "They have to get to grips with it, gain confidence in it and recognize the range of additional possibilities that our technology presents. However, this is how it always goes with innovation - it is not always focused on the conscious needs of the market. Real innovation creates new opportunities and new applications, and that's what we at PhotonFirst are capitalizing on with our technology," Cremer adds.